Cohort I Profiles
The Global Democracy Ambassador Scholarship's first phase is supporting 10 Ukrainian students pursuing their undergraduate degrees in the United States. See below for their bios, in their own words.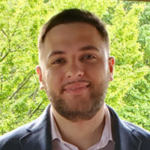 Name: Mustafa Aknan
Field of Study: Computer Science
University: University of Pittsburgh, Johnstown, PA
Mustafa Aknan is a third year student at the University of Pittsburgh in Johnstown majoring in Applied Math and Computer Science. Mustafa has recently graduated from Allegany College of Maryland with an Associate of Science in Secure Computing and Information System and also achieved a Letter of Recognition for Leadership Development. Twice he was on Dean's List, and once – on Honor List. He was a Member and President of Cybersecurity Club. In 2020 passed Security+, one of the hardest certificates for cybersecurity professionals. Before he moved to the USA, he and his family lived in a city near Kyiv called Irpin. Mustafa studied in Kyiv Gymnasium 287 and joined the scholar organization "Leaders" when he was 14, where they planned many exciting projects and did a lot of volunteering. Around that time, Russians deployed many cyberattacks on the Ukrainian Government, Business, and other critical infrastructure, and he realized that he wanted to connect his life with cybersecurity to serve and protect the country from such things. Due to the lack of such education in Ukraine, he decided to search somewhere else. After graduation, Mustafa plans to come back to Ukraine and open his startup, which will specialize in threat detection using AI. His other plan is to teach Ukrainian students and help them become strong professionals in the cybersecurity field. He also dreams of opening his own school or college that will grow the next generation of clever and strongly educated students that will push Ukraine to success in the future. Mustafa's hobbies are brainstorming games, such as puzzles, cryptography games, cyber games, and chess. He has a real passion for reading as well, and his favorite topic is science fiction which gives him inspiration and belief in success of humanity no matter what.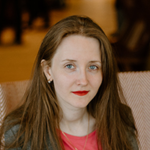 Name: Oksana Hirchak
Field of Study: Psychology
University: University of Iowa, IA
Oksana Hirchak is a senior student at the University of Iowa majoring in Psychology. She was born and raised in Chervonohrad, a western Ukrainian town famous for coal mines. Oksana loves participating in different projects and programs, both abroad and in Ukraine. Some examples of the projects she took part in included "Miners Stories from Eastern and Western Ukraine", in which she collected stories of miners from her hometown, and "Hidden Memories", in which she also collected stories from the participants of the Maidan Revolution. Oksana also loves writing and traveling. She used to live in China. In the future, Oksana wants to become a psychotherapist to work with different people, including those who are suffering due to the war. She also would like to work on projects like the one she did before to make Ukrainian culture and history closer to people around the world.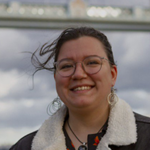 Name: Alina Kolpakova
Field of Study: Business with a concentration in Brand Management
University: Minerva University, CA

Alina Kolpakova is a senior at Minerva University majoring in Business with a concentration in Brand Management. Throughout her undergraduate program, Alina has traveled throughout the United States, Great Britain, Germany, South Korea, and Argentina with her cohort to learn from field experts in each country.
Alina was born in and spent most of her life in Kremenchuk, Ukraine – a relatively small town in the center of the country. In 2016, Alina became a participant in the Future Leaders Exchange (FLEX) Program and traveled to Michigan, U.S to spend a year studying at a typical American high school. During the year, she became part of the local community – performed as a part of the school's drama club and wrote about her exchange student experiences in the student-run newspaper. One of her pieces detailing the events of the Revolution of Dignity from a child's perspective was selected as a stand-out column by Michigan Interscholastic Press Association in 2017. Upon returning home from the US, Alina organized a free English club for internally displaced children whose parents were unable to afford tutors as they lost their homes in the East of Ukraine. In 2020, Alina Kolpakova began working towards her career goals – working in the music industry as a talent discovery agent. Her interest in independent self-produced artists began as a hobby and grew into a new life goal. During the Spring semester of 2021, Alina interned with a startup music label in Seoul, South Korea through her Minerva University academic program. In the future, Alina wants to leverage her newfound skills and professional network to support the underrepresented (veteran, queer, Romani, Crimean Tatar, etc) Ukrainian artists.
Name: Alisa Rotova
Field of Study: BBA Strategic Design and Management Program
University: Parsons School of Design, The New School, NY

Alisa Rotova is a junior at Parsons School of Design at The New School, studying in the BBA Strategic Design and Management Program. She was born in Donetsk, Ukraine and later moved with her family to live in Kyiv. Alisa is a volunteer for NPO "Ukraine & Ukrainians abroad", which collects and sends humanitarian aid for Ukraine from NYC. She is also a member of the Tau Sigma National Honours Society and participates in various societies and activities at her university. Back in Ukraine, she was a Business Process Integration Manager at Construction Corporation GERZ and currently works as a Marketing and Administrative Assistant at a Consulting Company. In her free time, Alisa enjoys drawing portraits and reading classical books. Alisa's future goal is to become an expert in operational design and systems development, with a particular focus on sustainability and triple-bottom-line economics. One of the markets in her line of interest is green development. Operational efficiency and systems design are crucial in achieving the kind of development that Ukraine is facing ahead of itself. In Alisa's words, "Ukraine is now facing a unique opportunity rarely seen before, and if seen, even more rarely taken – a fresh start for rebuilding and redesigning the way our country functions. We can choose to implement new technologies within sustainable development, build innovative systems and explore never-ending opportunities, with the added advantage of attracting investments and researchers interested in exploring their ideas and technologies but with no practical way to try them. I plan to be a part of that and facilitate a major element of our collective rebuilding and development through a consultancy practice and participating in my family's construction business."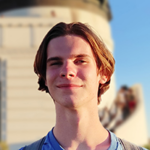 Name: Vlad Sazhen
Field of Study: Mechanical and Aerospace Engineering
University: University of Missouri in Columbia, MO

Vlad Sazhen is a student if the University of Missouri in Columbia, MO. He is majoring in Mechanical and Aerospace Engineering with aerospace focus. Coming from Kharkiv, Ukraine, this is where he lived for the biggest part of his life. In January of 2022 he became a finalist of the Global UGRAD exchange program and went to the United States to broaden his professional knowledge and enhance his understanding of different cultures. However, after the Russian invasion on February 24th, Vlad focused on the interviews for the local newspaper to provide his community with facts coming directly from the spot. Vlad's dream, after this war is won, is to work for the major aerospace company and assemble space probes and satellites. Satellite constellations have already proven themselves useful by providing Ukrainian military with reconnaissance information. His biggest passion hobby-wise is astrophotography. He enjoys spending the nights under the stars and capture the beauty of the deep space with his camera. Most of all, he says, he loves sharing these pictures with regular people to get them interested in looking up more than looking down.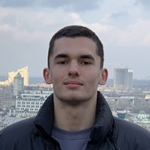 Name: Ostap Stefak
Field of Study: Applied Mathematics with Economics and Computer Science
University: Harvard University, MA

Ostap is a third-year student at Harvard studying applied mathematics with economics and computer science. He is from Lviv, Ukraine. At Harvard, he was named a John Harvard Scholar for his academic performance and was selected as a Franklin Fellow. In the past, Ostap has conducted research in the Harvard Economics Department focused on investigating economic questions using historical newspaper data. Last summer, he worked at the National Bank of Ukraine to build a real time inflation forecasting system for Ukraine by tracking prices of goods sold in online stores. Ostap is also a dedicated volunteer and mentor at Ukraine Global Scholars (UGS), a nonprofit that helps talented, low-income Ukrainian students win scholarships to attend the best boarding schools and universities in the United States, and afterwards return to work in Ukraine. From running an SAT bootcamp for UGS scholars that raised their scores an average of 200+ points, to mentoring students through their US application process, he has been closely involved with UGS for several years. In the future, Ostap wants to work on economic growth in Ukraine, perhaps returning to the National Bank or in a private sector role. His hobbies include reading, salsa dancing and cycling.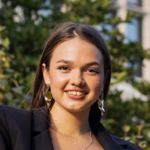 Name: Mariia Tkach
Field of Study: Business Economics
University: College of Wooster, OH

Mariia Tkach is a third-year Business Economics major student at the College of Wooster. She is from the northern Ukrainian town of Horodnia, located in the Chernihiv region. She is a cultural Ambassador and a finalist of the Future Leaders Exchange Program (FLEX). She is the founder of a volunteer organization in Ukraine that focused on spreading awareness about cultural balance and improving students' foreign language skills. Mariia is passionate about management and is currently organizing a student organization at the College of Wooster which focuses on Sustainable Development Goals (SDG) and Fundraising making an impact on our society and promoting social entrepreneurship around the world. In her spare time, Mariia enjoys ballroom dancing, modeling, and theatre acting. It helps her to bring joy to the world, communicate with people, and express herself differently, building a social network. After pursuing her degree, she is looking forward to managing a healthcare business. One of her main goals of being a credible leader is to establish a nonprofit organization –Health Center for Seniors, the main goals of which will be providing accommodation, treatment, improvement, maintenance of their health level, and providing mental support for veterans and their relatives since we must care about each who was risking their lives to save Ukrainians during the war. She strongly believes it will help her to contribute to Ukraine's future and Ukrainian generations.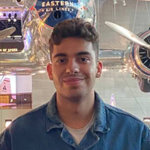 Name: Mark Vodianyi
Field of Study: Political Science
University: West Virginia University, WV

Mark Vodianyi is a West Virginia University sophomore majoring in Political Science. He is originally from Hrushivka, in the Dnipro region in southeast Ukraine. Starting from April 2022, along with his friends, Mark established and led a Ukrainian Mountaineer Association to connect the Ukrainian community in Morgantown, WV. Also, he was a director of STEP ELSA Kyiv, Ukraine, where he was in charge of acquiring new STEP Traineeship providers. Back in the Fall of 2021, Mark provided free legal aid at the Legal Clinic "Pro bono" at the Institute of Law of Taras Shevchenko National University. He is a passionate TikToker, who makes his content about the Ukrainian language, culture, and history. This passion encouraged him to participate in a YouTube reality show 'Halas' (meaning hype in English). It is a school of conscious Ukrainian-speaking TikTokers, which aims to displace malicious content in the most popular social network among the youth with a high-quality Ukrainian product. Along with six other TikTokers, he was accomplishing the idea of promoting Ukrainian-language content till it becomes as much as possible on TikTok. Beyond his love for languages, winter swimming is another hobby he genuinely fancies. Every season he used to swim in the Dnipro river despite weather conditions. Furthermore, he is doing yoga, particularly Sahaja yoga meditation. It helps him to manage stress, master emotions, and sometimes find solutions to problems. His future career goal is to become an international lawyer. Now, after the overwhelming evidence of war crimes by Russian forces in Mariupol, Bucha, and many other cities, he feels professionally and morally obliged in front of the Ukrainian people and the world to bring those guilty of conducting war crimes in Ukraine to justice.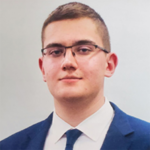 Name: Andrii Umanskyi
Field of Study: International Relations
University: American University, DC

Andrii is a junior at American University pursuing a bachelor's degree in international studies with a minor in applied physics. He is originally from Skadovsk, Kherson Oblast. As of Fall 2022, he works as a research intern at the Atlantic Council's Digital Forensic Research lab where he studies misinformation and its impact on the Russia-Ukraine war. Prior to the Atlantic Council, he worked at the International Student and Scholar Services of American University where he provided assistance to other international students. At the university, he conducts a qualitative research and discourse analysis of Eastern European foreign affairs with particular attention dedicated to information manipulation and digital institutionalization. His interests span history, geopolitics, economics, and digital politics. In his free time, he enjoys roaming the national galleries and practicing Brazilian jiu-jitsu. Andrii's professional goal is to contribute to Ukrainian foreign affairs and international economic relations.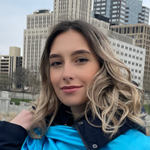 Name: Daryna Zaitseva
Field of Study: Biology Pre-Dental Studies
University: Capital University, OH

Daryna Zaitseva is a fourth-year student at Capital University in Columbus, Ohio, majoring in biology pre-dental studies. She was born and raised on the coast of the Sea of Azov in the beautiful city of Mariupol. Daryna is an alumni for a highly selective FLEX program that allowed her to come to the United States as an exchange student in 2017-2018. She has also been awarded a Presidential Scholarship at her university for academic excellence four years in a row. Daryna is a former professional ballroom dancer. While she had to push ballroom dancing aside to focus on her studies, she still enjoys spending some free time dancing. Daryna is studying to become a dentist in the future, hoping to fix the dental accessibility issue in Ukraine. She is dedicated to giving back to her community in Ukraine after she graduates from dental school.