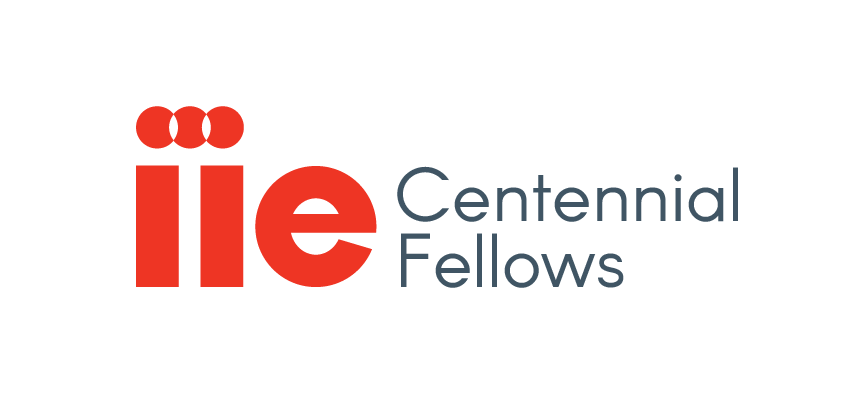 New Year: We Have 2020 Vision!
By: Krizia R. Lopez, Founder, Puentes Community Translators and IIE Centennial Fellow
---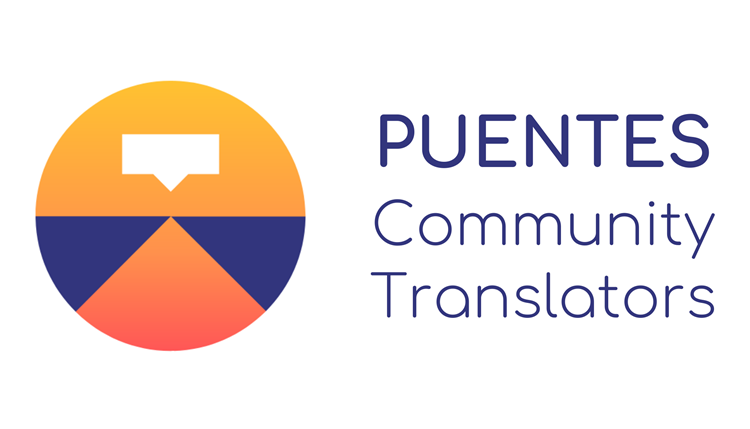 Hello world! I am so excited to start a new year, a new decade, with an incredible opportunity like the IIE Centennial Fellowship. I created my project, Puentes Community Translators to train bilingual young adults from immigrant-dense neighborhoods in Queens, NYC to become professional translators for their communities. So why is this project so meaningful and significant to me? What are our starting goals for the year?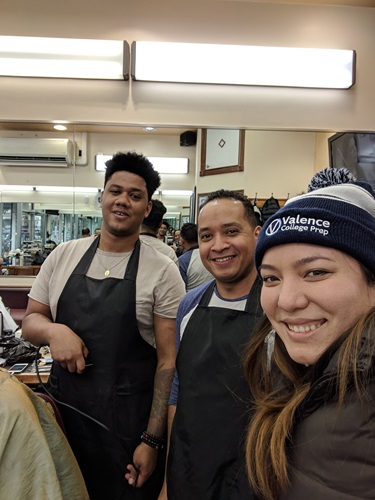 No Hablo Ingles!
When my husband Ben was a public-school math teacher, he often had to make calls home. One of the first calls he made was to Juan's parents. Juan had been missing a few homework assignments here and there. Ms. Ramirez picked up the phone "Aló"? …. "Yes this is Mr. Stone calling about missing homework" …. "Ah sorry. No hablo ingles…. Juan, ayudame a traducir por favor" She handed over the phone to Juan, her son, who was also the unofficial Ramirez household translator.
Juan is one of hundreds of thousands of bilingual immigrant kids raised in the US who find themselves in the role of translators for their families – at school, at the doctor, with the police. Oftentimes, these first-generation kids growing up in the U.S. are the only fluent English speakers accessible to their immigrant family for day-to-day situations that require translation. Professional translation agencies are cost-prohibitive and inaccessible to most families, small businesses, and community organizations in the area, who instead rely on volunteers or friends to translate. This leaves many residents struggling with the language barrier, reducing equitable access to social support, government services, daily tasks, and business opportunities. Immigrants need access to culturally sensitive partners whom they trust, and trust is often insular to fellow community members.
Simultaneously, as first-generation bilingual speakers become young adults and enter the workforce, they continue to be over-represented in the lowest employment and education brackets according to U.S. census data. Translator jobs are projected to grow 18% over the next decade, among the fastest growing industries in the US. Hourly, translation workers earn an average of $24/hour or $50,000 per year – double what they might make in common job options like construction, food services, or retail.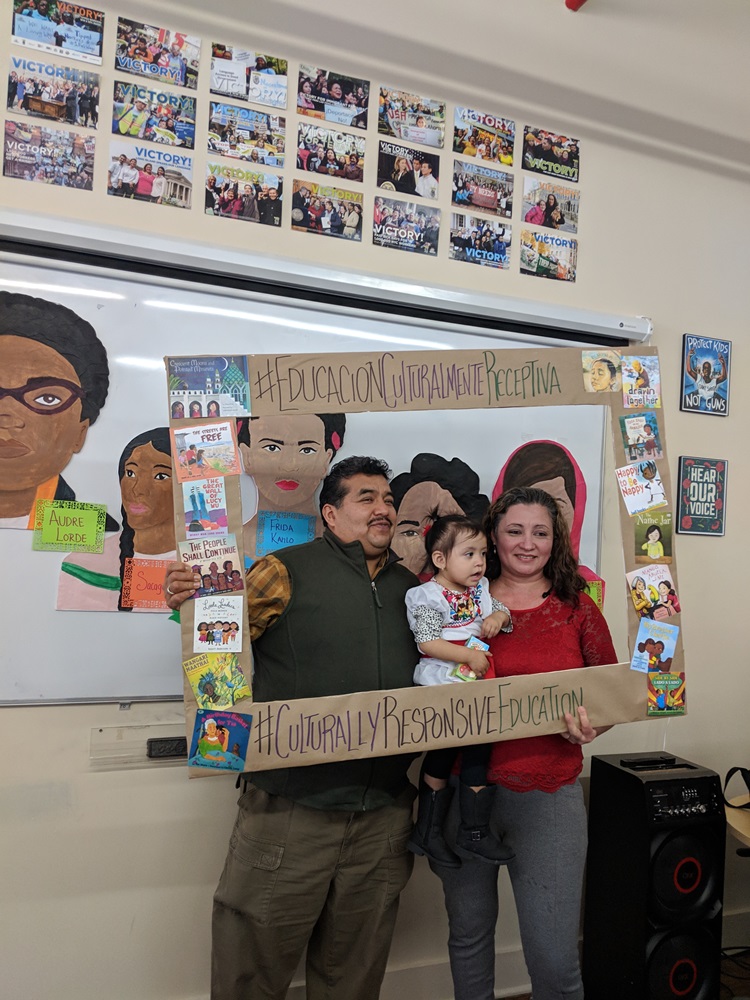 There is a huge opportunity to help immigrant communities gain both economic capital and tremendous social value from that bilingual skill set many young adults already possess. Why not create a career out of something most already do every day with their families?
Translators Needed
My own experience as an immigrant has given me a unique insight into the experience of living and functioning within different cultures. My family and I are all originally from Peru, but — after a few years in Chile and South Africa — we came to the United States when I was around 9 years old, following the promise of a safer, better, brighter future. I always had a knack for languages so learning English was a breeze (now I speak fluent English, Spanish, German, and Chinese), but we still spoke Spanish at home. Though my own family didn't struggle with language barriers thanks to my parents' solid English skills, we knew several others who did. Finding a community of fellow immigrants was a lifeline for many of these families.
Many years later, when I moved to NYC to attend Columbia University, I was blown away by the incredible richness and diversity of the city. NYC is home to over 800 languages, and 49.1% of households speak a language other than English at home. We are also home to the statistically most diverse neighborhood in the world: Queens, NY. Where else can you walk one block and get a sampling of 15 different world cuisines (and on the cheap, too!)?
I've become intimately familiar with Queens as I canvassed the streets, churches, laundromats, nonprofits, etc. daily for my work with Valence College Prep school last year. As I walked the streets connecting with the community, I met hundreds of recently arrived immigrant families fleeing instability in Venezuela, Somalia, Myanmar, and the Middle East among others. Talking with them, it struck me how often language barriers came up — they mentioned not being able to stay in the loop with their kids' educations or how they only went to very specific businesses/services in the area where the employees spoke Spanish (the majority of the population in the particular parts of Queens I work in is Spanish-speaking). While visiting the local high schools, I also realized that the job/internship advisory offices often posted opportunities in the community seeking bilingual students to help with general translating, phone help, communications, etc.
This was all incredibly similar to the stories I had recorded in 2013-2014 on my Fulbright in Nicaragua, as I conducted my research on the impact of Nicaraguan Sign Language on recent changes in socioeconomic access and human rights for Nicaraguan deaf people. The more time I spent there, the more I realized that everything a deaf Nicaraguan needed to do as an adult — finding work, going to the hospital, filling out government forms — required an NSL/Spanish interpreter. Yet, my research found that there were only 20-30 NSL interpreters in the entire country available for hire. The deaf Nicaraguans that got by the best relied heavily on the support of family members who had become informal translators — and those that did not have anyone were out of luck.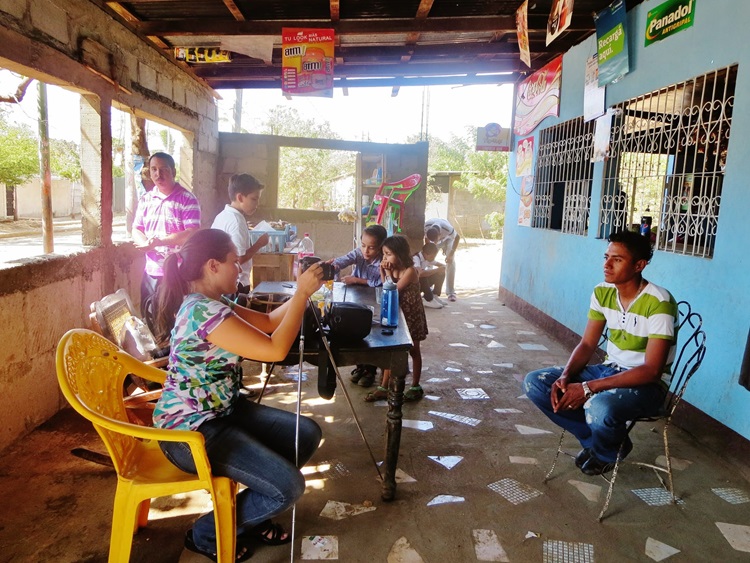 I couldn't help but notice the parallels between the marginalization of deaf Nicaraguans and non-English speaking U.S. immigrants. There is, in a sense, a market gap of translation service providers that are accessible to everyone and integrated into the community, so that people who are shut out by language barriers do not have to rely solely on the availability of their family members.
My vision is for Puentes Community Translators to close that gap. Everyone should have equal access to translation, and young adults with bilingual skills deserve the chance to build better paying careers that also benefit their community with that skill.
Setting Our Sights
I can't wait to see my vision come to life this year. Puentes will start operating in Queens with two cohorts of approximately 10-15 people each over the course of six months (3 months per cohort). Our goals right now are to find a good training space we can use, to connect with a large network of local organizations who can help promote our project, to complete our curriculum, and to start finding our students for that special first cohort! Our logo, website, and marketing materials are all set to go — visit our website for more information or follow us on Facebook. I am incredibly grateful to IIE for giving me the opportunity to work on this project full time. I sincerely believe that communities hold the key to their own development: leveraging a community's existing strengths to addresses their needs is the key to creating authentic, integrated solutions that really do work to unlock better outcomes in today's increasingly globalized world.