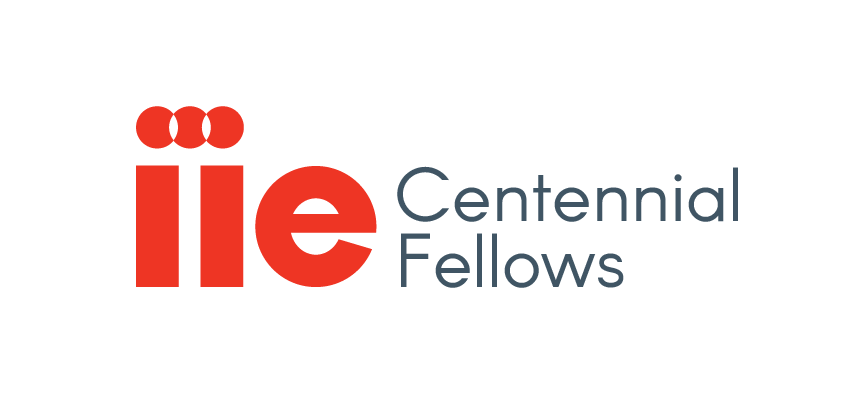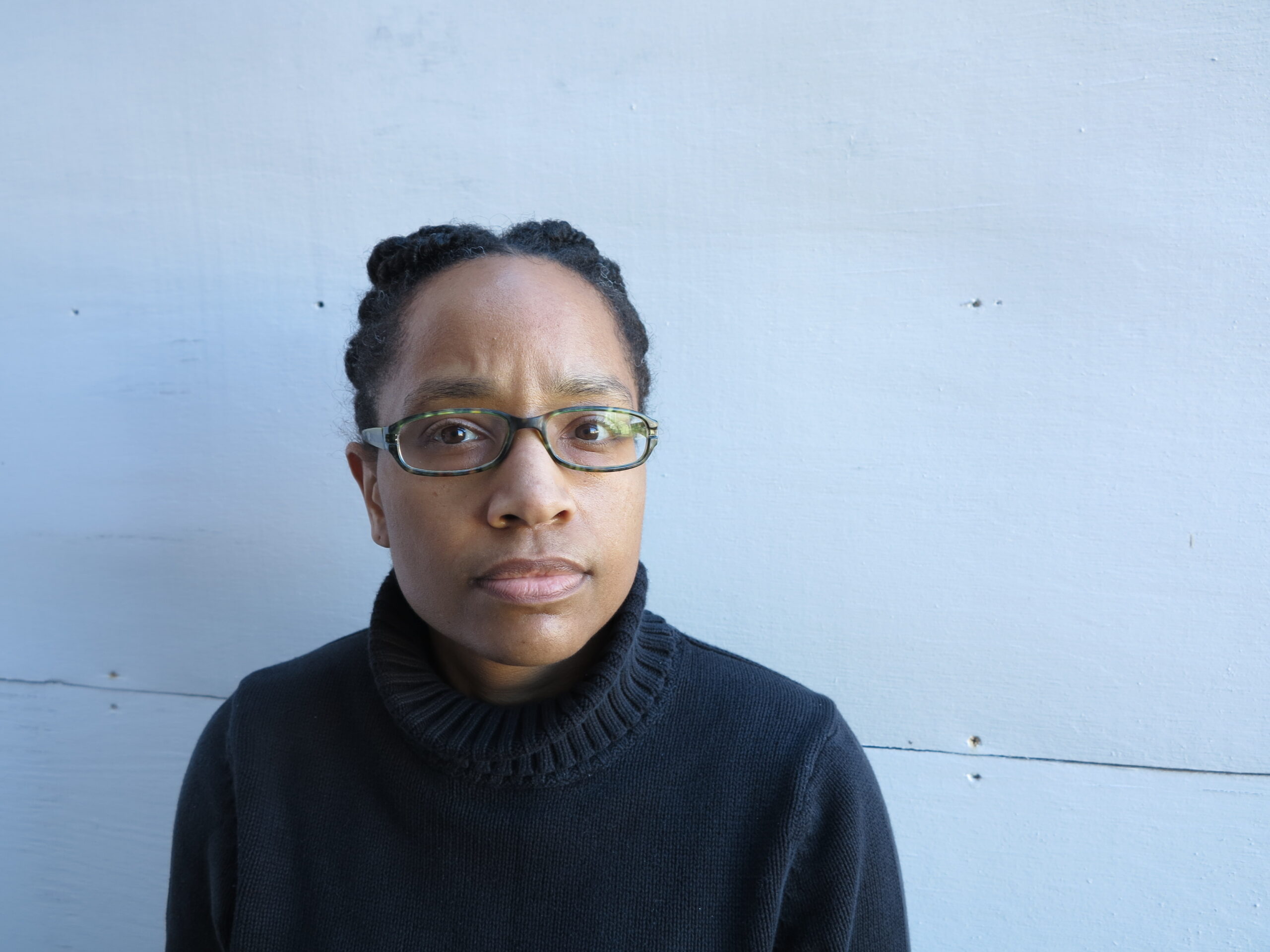 A Transnational Black Feminist Food Sovereignty Project
By Melchor Hall, 2021 – 2022 IIE Centennial Fellow
As an IIE Centennial Fellow, I am investing in Black women's food sovereignty, a principle that ensures local control over the production of and access to food. Located on the Caribbean Coast of Honduras, Punta Piedra is home to the Garifuna ethnic group women's cassava cooperative Lucha y Esperanza (translated from Spanish as Struggle and Hope). In Mwanza, Tanzania, which is located off the shores of Lake Victoria, is the multi-ethnic women's group Tabasamu(meaning Smile).By sharing photos of local gardening and agricultural work between the groups, the project transcends language barriers and connects Black women across continents who are growing food for their families and communities. While in some ways these two groups are far apart, sharing a little about myself might clarify the importance of connecting women's work across the Black diaspora.
Diasporically Black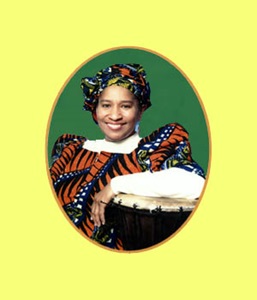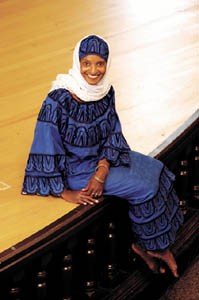 Born to Chocolate City—the nickname for Washington, DC in the 70s when it was predominantly Black—my earliest years in the nation's capital were full of diverse Black experiences from around the world. Early cultural awareness was cultivated in my community in Northwest DC. My first school, Roots Activity Learning Center, started by Bernida Thompson, was an unapologetically Black learning community. By the time I moved to Durham, North Carolina in third grade, I understood that Black culture came in a wide range of colors, languages, religions, and nationalities. Becoming a member of Sadiya Shakur's Collage Dance Company deepened my connection to African culture. In this way, I always had a sense of myself as belonging in Black diasporic world that did not begin or end with the United States. From my earliest years, I have been shaped by a Black diasporic community vision, shaped by leaders such as Thompson and Shakur.
Transnational Black Feminism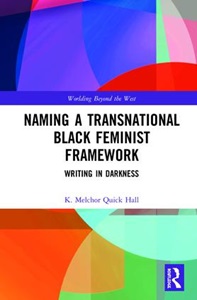 My most recent doctoral training at American University's School of International Service is where I studied international relations, exploring grassroots development through women's work of making ereba, the word for cassava bread in the Garifuna language. My first book, Naming a Transnational Black Feminist Framework, developed theory rooted – like cassava – in the work of the ereba makers. The principles of the framework include:
Intersectionality, understanding how different social categories work together to create human circumstances;
Scholar activism, the responsibility of researchers to understand and act upon the political significance of their work;
Solidarity, making explicit shared and sustained bonds of commitment;
Attention to borders/boundaries, awareness of how natural and unnatural boundaries shape life;
Radically transparent positionality, revealing the underlying connections and commitments that drive and/or facilitate one's work.
This blog represents the kind of revelatory transparency that is embodied in the fifth principle, as it shares my background and why this project is important to me.
International vs. Transnational Projects
In many ways, I am a reluctant international relations scholar. Because of my deep disappointment with many governments, I am often in search of productive activism and advocacy that circumvents formal government agencies. While international studies focuses on governments, transnationalism pushes beyond formal (especially country) borders and explores how people are working together across borders. This project is taken up in that spirit. I see the similarities in the work of Lucha y Esperanza and Tabasamu. That is one thing that is really exciting about this project! The women are looking forward to learning about the similarities and differences of the agricultural (and cultural) practices of Black women in another part of the world. I am honored to be able to make the connection.
Black and Indigenous Food Sovereignty Connections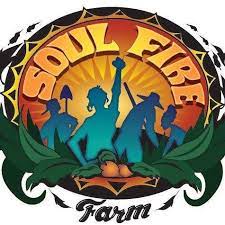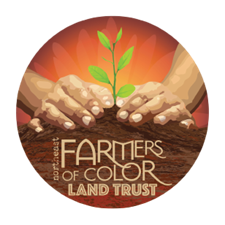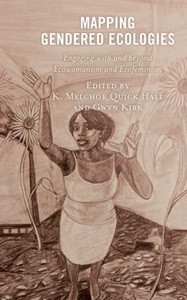 My dissertation research with the Garifuna ereba makers of Honduras had a tremendous impact on my life in the United States. I returned to the U.S., eager to connect with land and ancestors. In the U.S., I have participated in Black, Indigenous, and/or People of Color (BIPOC) farmers' and builders' immersion programs at Soul Fire Farm. As a program alumna, I became part of the Soul Fire Farm Speakers Collective. As an extension of that relationship, I became part of the Northeast Farmers of Color (NEFOC) network. Embracing the connection between theory and practice, this activist and advocacy work has found its way into my scholarship. In Mapping Gendered Ecologies: Engaging with and Beyond Ecowomanism and Ecofeminism, a book co-edited with feminist scholar Gwyn Kirk, there is an interview with NEFOC's Stephanie Morningstar and a description of an action research project with Judith Atamba (of Tabasamu). In the long run, I hope to build upon and extend the networks of which I am part, in ways that strengthen the capacity of Black and Indigenous women in the Americas and in Africa to feed our families and communities. As I reveal in Mapping Gendered Ecologies, I am exploring opportunities with(in) my own family to build a garden that will be a resource to our community. Certainly, I look forward to learning and growing through this project with the women of Lucha y Esperanza and Tabasamu.