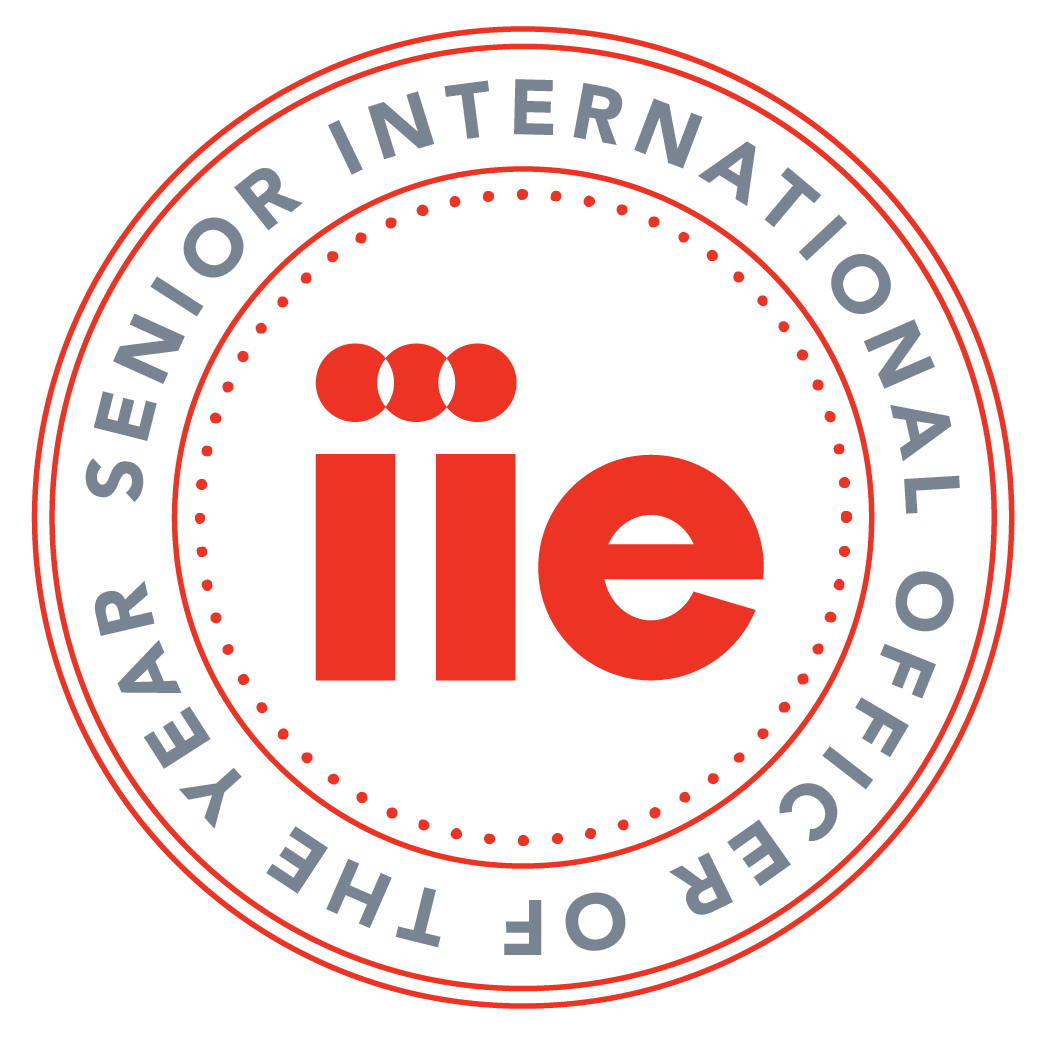 Senior International Officer (SIO) of the Year Award
The IIE Senior International Officer (SIO) of the Year Award was created in honor of IIE's Centennial in 2019 and is presented annually to an SIO who has demonstrated extraordinary leadership in internationalization.
Eligibility & Selection Criteria
Any Senior International Officer may be nominated for the IIE SIO of the Year Award. A Senior International Officer is defined as the individual who leads international initiatives at an institution of higher education. Eligible nominees who successfully submit an application form and accompanying documents will be reviewed by a distinguished panel. Nominees will be reviewed according to the following criteria:
Has developed a widely-embraced understanding of international education and engagement as important to the mission and goals of their institution.
Has fostered multi-faceted, strategic international programming that has had significant impact across the institution.
Has built effective administrative structures, procedures, and policies for supporting international work across the institution.
Has made demonstrable, significant, and innovative contributions to the field of international education.
Has demonstrated a commitment to mentoring new professionals and broaden access to the field of international education.
Continuously updates and expands their knowledge of the theories, methods, and best practices of academic internationalization.
Nomination Process
Any SIO may be nominated by others or self-nominate by completing the nomination materials and submitting to IIE by June 24, 2022. Nomination materials include a complete application form (filled out by the nominator or the self-nominee) a current CV, and one letter of recommendation written by professionals in the field who can speak to the nominee's background, contributions, and leadership.
Past Winners
2019 Winner: Joanna Regulska, Vice Provost and Dean – Global Affairs, University of California, Davis. Read the announcement here.
2020 Winner: Cheryl Matherly, Vice President/Vice Provost, International Affairs, Lehigh University. Read the announcement here.
2021 Winner: Kalpen Trivedi, Vice Provost for Global Affairs, Director, International Programs Office, University of Massachusetts Amherst. Read the announcement here.
2022 Winners: Dr. Ahmad Ezzeddine, Vice President for Academic Student Affairs and Global Engagement at Wayne State University and Thomas Buntru, Director of International Affairs at Universidad de Monterrey (UDEM). Read the announcement here.
Contact: Sylvia Jons, Lead, Higher Education Initiatives, sjons@iie.org