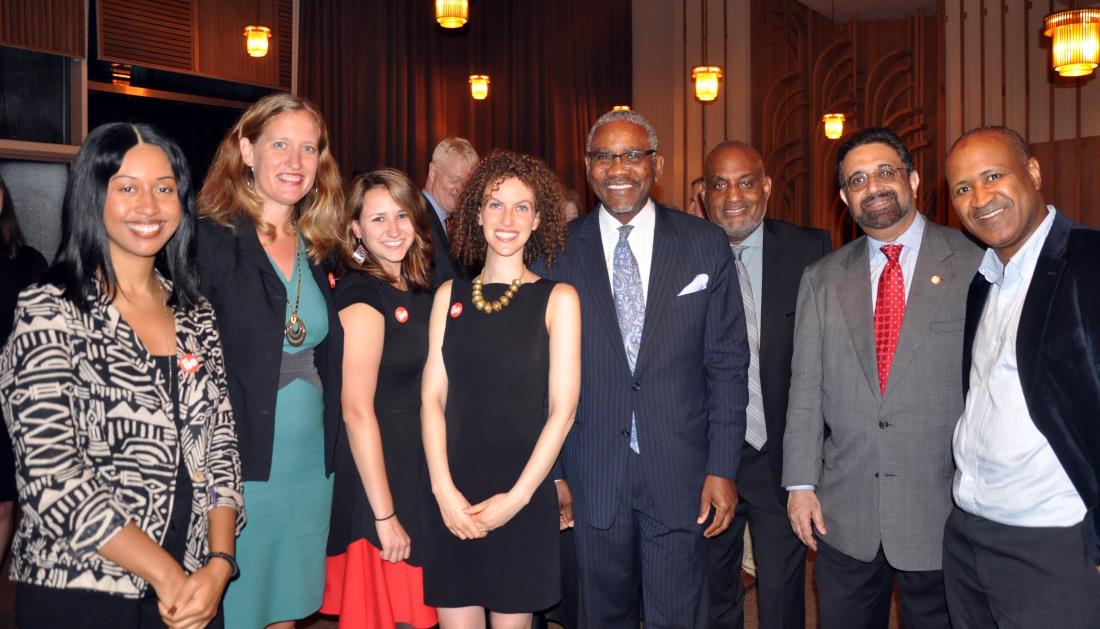 NEW YORK, September 26, 2018 – IIE President and CEO Dr. Allan E. Goodman hosted a reception, the Global Celebration of International Education and Engagement, at IIE's international headquarters in New York City to honor the opening of the 73rd session of the United Nations General Assembly (UNGA) on the evening of September 25.
At the event, Dr. Goodman welcomed and paid tribute to the guests, including diplomats, educators and educational NGOs. "For nearly 100 years, IIE has been committed to building stronger international ties through education," he said. "We honor the efforts by governments and the United Nations to build stronger relations and more vibrant economies through educational diplomacy."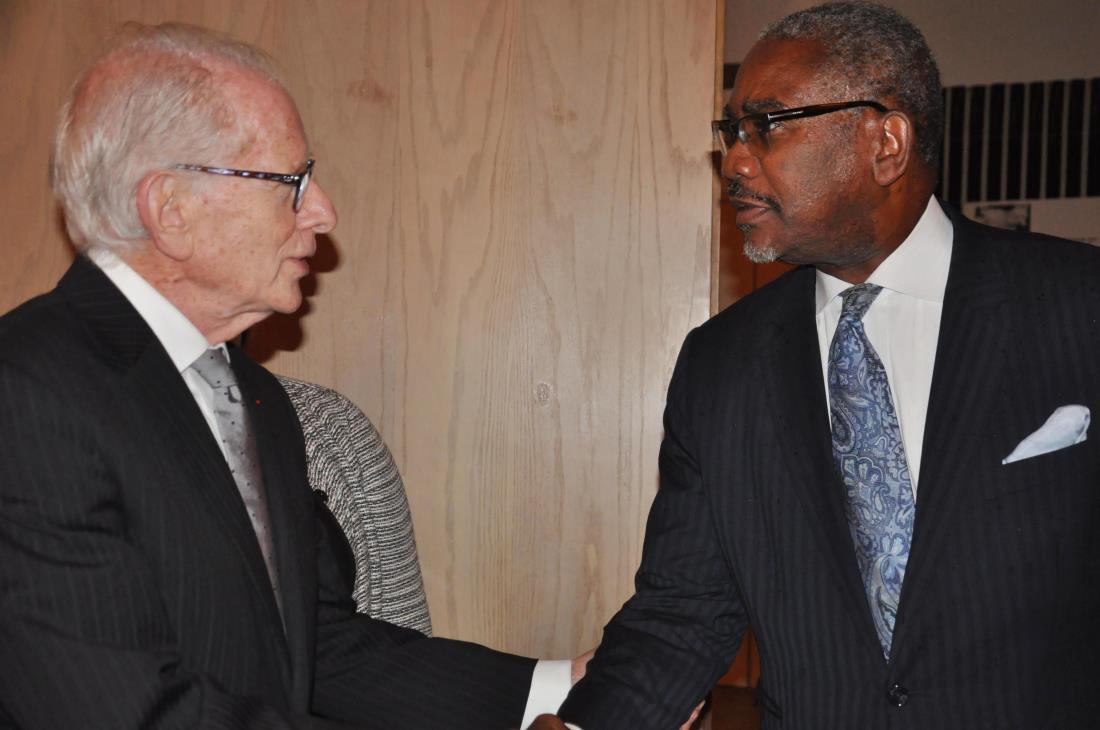 IIE President Dr. Allan E. Goodman welcomed Representative Gregory W. Meeks (D-NY) at the reception.
The annual opening of the UNGA is an extraordinary diplomatic event, as leaders from around the world convene in New York to engage and set the UN's agenda in pursuit of peace and development. IIE's international headquarters building on United Nations Plaza in New York City is situated across the street from the UN headquarters.
As a world leader in international education and exchange for nearly 100 years, IIE advances and protects scholarship, builds economies, and promotes opportunities to build more peaceful societies. For additional information, please visit iie.org.