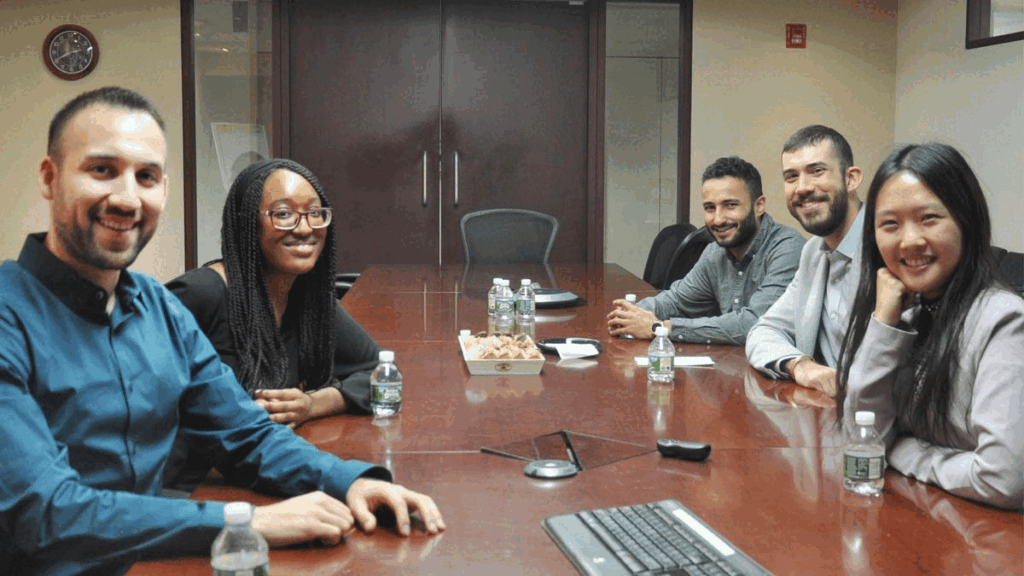 Start Your Career at IIE
Joining IIE is an opportunity to partner with professionals united by a single goal: to transform our interconnected world into a network of more peaceful and equitable societies. We are driven by our shared belief that when education transcends borders, it opens minds, enabling people to go beyond building connections to solving problems together.
Explore a multitude of opportunities as IIE is among the world's largest and most experienced international education and training organizations, committed to delivering programs and services of excellent quality to a diverse range of participants, sponsors and donors.
Our Culture
We are fortunate to have some of the most committed and respected people in international education and scholarship management as part of our worldwide team. We strive to create the best work environment possible to support ongoing employee development and growth. Working at IIE is not just a job; it's a place to build a rewarding career.
Benefits
At IIE, we care deeply about our people. We value maintaining a quality of life, and healthy work-life balance. We offer competitive and comprehensive benefits that allow our team members and their families to access the healthcare services they need. Our goal is to give team members the ability to take charge of healthcare decisions and spending.
The Recruitment Experience
IIE uses a combination of technical and behavioral event interview ("BEI") questions to assess your fit for a given position. A BEI is an interview which is centered upon getting you to recount detailed descriptions of past events which were important to you. We look forward to hearing about meaningful experiences from your career!
Accessibility Accommodations
If you are a job seeker with a disability and require an accommodation to navigate our careers site or apply for one of our jobs, please submit a request by telephone or via email.
---
IIE is committed to diversity and inclusion by offering a respectful work environment free from discrimination and harassment. We are committed to employing and promoting individuals based on their merits, regardless of race, color, religion, sex, national origin, age, disability, veteran status, pregnancy, sexual orientation, gender identity or expression, marital status, citizen status, status with regards to public assistance or any other protected classification.