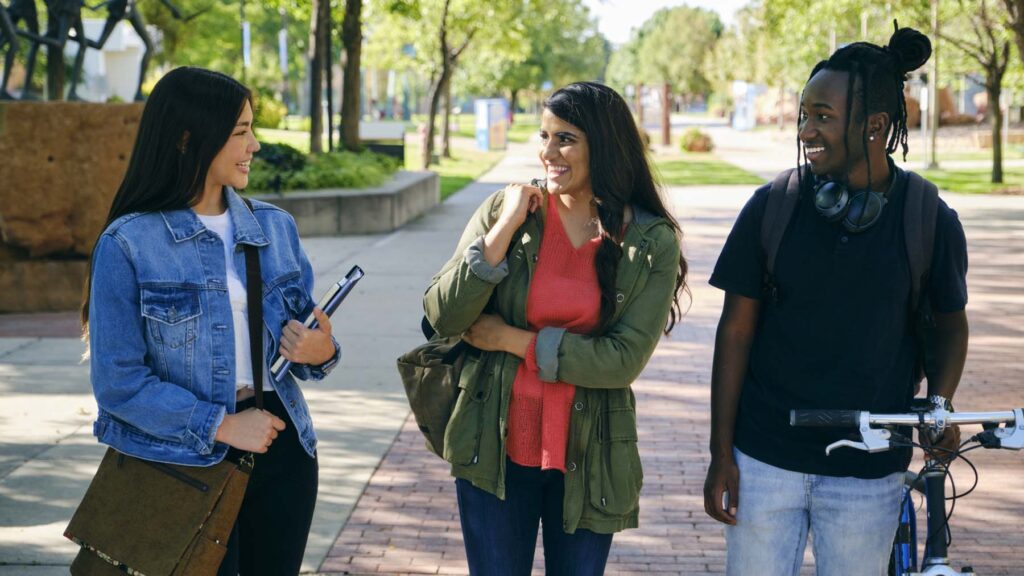 US Exchange Visitor Sponsorship
The Institute of International Education (IIE) is honored to be a designated sponsor of the U.S. Department of State's BridgeUSA Program. Exchanges fulfill the IIE mission of building leadership skills and enhancing the capacity of individuals and organizations to address local and global challenges.
Led by the U.S. Department of State in partnership with the private sector and academia, BridgeUSA brings together the next generation of current and emerging young leaders by providing international students, scholars, teachers, and professionals the opportunity to complete cultural exchange programs hosted by U.S. organizations and institutions. At the end of their exchange, the international participant returns home to share the skills and knowledge learned.
BridgeUSA equips participants with the knowledge, tools, and networks needed to thrive as leaders and to create lasting impact locally and globally.
International participants have the opportunity to:
Engage in long- and short-term research collaborations.
Teach in an accredited elementary or secondary school, or university classroom.
Share their specialized knowledge or skill.
Train in their occupational field while sharing their cultural experiences with Americans.
Interested in applying for IIE's exchange visitor sponsorship?
A representative of the U.S. organization who will host the international participant should contact IIE directly to learn more and begin our online application. As a designated sponsor, IIE is responsible for screening and selecting international program participants and U.S. host organizations based on the category-specific eligibility requirements and governed by federal regulation. Sponsors are also responsible for educating all participants and hosts on program requirements, providing pre-arrival instruction and in-country orientation, and monitoring the program in-progress. IIE does not provide placement services to individuals for our exchange visitor program.
IIE provides the following sponsorship related services:
Pre-application credential review.
Assistance to the host organization in developing an exchange program or training plan.
Online application system for host organization.
Written terms of appointment outlining the U.S. exchange activities and funding arrangements.
Delivery of pre-arrival information, instructions, and online orientation materials to exchange visitors.
Monitoring and maintenance of the J-1 non-immigrant visa record.
Option to enroll in IIE group health insurance policy.
Conducting site visits.