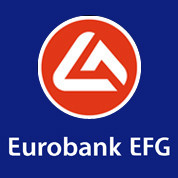 Eurobank EFG Scholarships
What universities are participating?

University of Belgrade
University of Novi Sad
University of Nis
University of Kragujevac
University of Novi Pazar
University of Arts in Belgrade
---
Who is eligible to apply?

The ideal candidate has high academic standing, leadership potential, and an interest in community development. Participation in extracurricular activities, good communication skills, and proficiency in foreign languages are also essential qualities.
---
How are candidates selected?

An independent selection committee of experts will evaluate all applications. Semi-finalists will be invited to a personal interview conducted in English. The winners will be publicly recognized at an Award Ceremony in December 2010 and their names will be published in daily newspapers.
---
What does the award entail?

Eurobank EFG will grant 50 scholarships of €1000 each. Winners will receive the grant in a specially provided Eurobank EFG bank account.
---
How do I apply?
Inquiries may be sent to eurobankefg-scholarship@iie.eu.