International exchange opportunities foster leadership, innovation, curiosity and compassion. Participants return from abroad with a commitment to positively transform society through peaceful global connections and a determination to solve some of the world's most pressing issues through innovation and collaboration. Read about five distinguished alumni of scholarships managed or administered by IIE whose international experiences gave them the courage and knowledge to forge new discoveries and change the world.
Sergio Aguayo
Fulbright Foreign Student Program, Mexico to United States, 1975
Sergio Aguayo, writer and professor at El Colegio de México, is one of the most influential intellectuals in Mexico and is esteemed globally as a champion of democracy. As a recipient of the Foreign Fulbright Student grant, Sergio pursued a master's degree and Ph.D from the Johns Hopkins University School of Advanced International Studies. Inspired by grassroots civil rights activism in the United States, Aguayo went on to establish notable human rights groups in Mexico, with a commitment to fight political struggles in democratic and non-violent ways.
How did your experience in the United States inspire you to become a human rights activist in Mexico?
Aguayo: As most Mexicans of my generation I mistrusted foreigners (Americans in particular). We were full of stereotypes, because we had been isolated from the world, notwithstanding our geopolitical location. We were so parochial! In 1975, I arrived in Washington, DC for my studies and discovered a United States deeply divided about the Vietnam War, Watergate, and Civil Rights. Since then, I have exchanged ideas with Americans and colleagues of other nationalities. Shattering the walls of prejudice, I have understood something simple and profound: we are part of the world.
---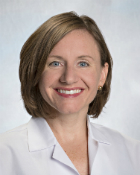 Cheri Blauwet
Boren Awards for International Study, United States to Argentina, 2000
Cheri Blauwet, MD, is a former Paralympic athlete in wheelchair racing, competing for the United States Team in Sydney '00, Athens '04, Beijing '08 and bringing home a total of seven medals. Blauwet received a Boren Award to study in Argentina and became an advocate for disability rights around the world, focusing on creating programs for youth with disabilities in Uganda, Ethiopia, and Angola. A graduate of the Stanford University School of Medicine, Cheri served as chief resident of physical medicine and rehabilitation at Harvard Medical School. Today, she is an Instructor at Harvard Medical School and an attending physician at the Spaulding Rehabilitation Hospital.
How did your experience studying abroad with a disability change or influence your perspective of the world?
Blauwet: It opened my eyes to a new physical environment and hastened my understanding of how to adapt and problem solve in locales that may pose environmental barriers—something very important to me as a wheelchair user and athlete. It also provided me with a broadened worldview and sensitivity to how we as Americans are perceived from an international lens. Overall, the experience was critical to my development as a student.
---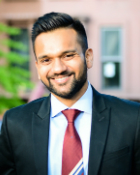 Anurag Gupta
Goldman Sachs Global Leaders Program & US Fulbright Student Program, United States to Myanmar & South Korea, 2004
A lawyer by training, Anurag Gupta is dedicated to human rights, social entrepreneurship and social justice. Gupta is the founder & CEO of Be More, a startup that aims to revolutionize human relations to create a just and equitable world. Be More applies leading scientific research to create educational content and trainings that reduce unconscious bias among professionals. Educated at NYU Law and Cambridge, Gupta received a grant from the Goldman Sachs Global Leaders Program to teach in Myanmar, a Boren Award to study Urdu, and a Fulbright grant to teach English in South Korea.
How has your participation in international exchanges impacted you?
Gupta: My experiences abroad opened me to ideas and possibilities that someone with my background could hardly imagine, forget pursue. The Goldman Sachs Global Leaders Program gave me a global network of like-minded friends from Kosovo to Brazil and Japan. Studying Urdu with the Boren Program sparked my interest in the academic study and now the fulltime commitment to reduce racial and ethnic divides. And teaching with the Fulbright Program in South Korea and Burma introduced me to the priceless practice of mindfulness. No monetary amount or professional honors could equal the value of these transformative gifts.
---
Brian Hardin
Gilman International Scholarship Program & US Fulbright Student Program, United States to United Kingdom, 2004
A researcher and expert in device physics and photovoltaic (PV) device fabrication and analysis, Dr. Brian Hardin is passionate about making solar power more affordable—a technology that promises to have great impact upon society. In 2010, Dr. Hardin co-founded PLANT PV, a startup dedicated to rapidly prototyping new materials and architectures to make solar cells competitive with fossil fuels without subsidies. Its mission is to prototype materials that can be placed into existing production lines to significantly increase performance and reduce costs. Hardin received a Ph.D in material science from Stanford University in 2011, where he won the Material Research Society Gold Medal Award.
How did your study abroad experiences shape you, both as a scientist and as a person?
Hardin: Through the Gilman Program I researched solar cells at Oxford University and realized how much I enjoy working on energy problems in the lab. I also learned the importance of cultural competencies as a scientist. My experience as a Fulbright recipient in Switzerland affirmed my passion for energy research, and I decided to pursue a Ph.D and start a photovoltaic cell research company. Choosing to study abroad was one of the best decisions I have ever made.
---
Caroline Lentupuru
International Fellowships Program, 2008
Caroline Lentupuru has dedicated her life's work to improving conditions in Kenya's Rift Valley, tirelessly campaigning local villages and schools to prevent young girls from being forced to undergo female genital mutilation and early marriage. A member of the Kenyan Ilchamus tribe, one of the smallest and least powerful of the 42 tribes in Africa, Ms. Lentupuru was the first female to graduate from college in her community—a distinction she helped change. Through her advocacy and training efforts, she aims for more girls to finish their education and to become self-reliant, ultimately breaking free from the seemingly endless cycle of poverty.
What knowledge or skills from your studies abroad enabled you to become a leader in your home country of Kenya?
Lentupuru: During my studies in the United States, I gained essential knowledge regarding international development and conflict management. Through my courses, I also gained requisite skills in grant writing, monitoring and evaluation, organizational management, and project management. I learned from students from around the world about development and social issues and I forged partnerships with my classmates. My international experience has made me more equipped and committed to social justice, making it possible for me to continue to serve the grassroots community to empower them.