By Darriel McBride, 2017-2018, Fulbright English Teaching Assistant to South Africa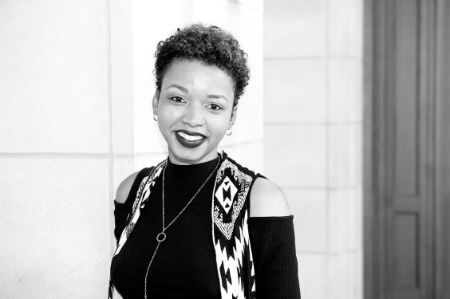 This post was originally published to the Fulbright Student Program Blog. The Fulbright Program, the flagship international educational exchange program sponsored by the U.S. government, is designed to increase mutual understanding between the people of the United States and the people of other countries. The Fulbright Program offers grants to study, teach and conduct research for U.S. citizens to go abroad and for non-U.S. citizens to come to the United States. The primary source of funding is an annual appropriation by the U.S. Congress to the U.S. Department of State's Bureau of Educational and Cultural Affairs (ECA). Participating governments and host institutions, as well as corporations and foundations in foreign countries and in the United States also provide direct and indirect support. IIE administers the Fulbright program on behalf of ECA.
My name is Darriel McBride, and I am the fifth of six children. I am the youngest girl and the first in my family to attend college. I was raised by a single mother and welfare recipient battling chronic anemia and kidney disease. My father is a heroin addict who has been absent for the majority of my life. I grew up in the South Bronx, one of the most underfunded and under-resourced districts in the United States. Growing up, I was exposed to an environment plagued by crime, violence, and drugs, all of which had the ability to hinder my chances of success.
College had never crossed my mind as I progressed throughout my early years of high school. I knew I could never afford the tuition, which meant that my chances of earning a degree were slim. Yet, I came across an opportunity during my senior year of high school that would change my life forever: I was awarded a scholarship through the Gates Millennium Scholars Program, funded by Bill and Melinda Gates. This scholarship would cover any unmet need for my undergraduate, master's degree, and doctoral studies. If it were not for the Gates Millennium Scholarship, I would never have been exposed to the kind of opportunities that I was able to take advantage of while in college. In August of 2013, I was accepted into Marist College as a recipient of the Arthur O. Eve Higher Education Opportunity Program, a partnership between the State of New York and its independent colleges which provides economically and educationally disadvantaged residents the possibility of a college education.
Vacations did not exist in my family, simply because we could not afford them. I had always dreamed of traveling the world, but because of my socioeconomic status, I did not have the means to make my dreams possible. What I did have, however, was the motivational drive to make travel happen.
It was during my six-week, pre-college summer program that I first learned about the Fulbright Program. I was immediately inspired by the idea of being able to travel the world and experience a life outside of the negativity in my own community. From that moment on, I set my mind on applying for a Fulbright grant during my senior year of college. I made it my primary focus to obtain honors at Marist, not only to create more opportunities for myself, but to defy the stereotypes associated with my identity as an Afro-Latina from the South Bronx. I made sure I maximized every and any opportunity that would bring me closer to my Fulbright dream.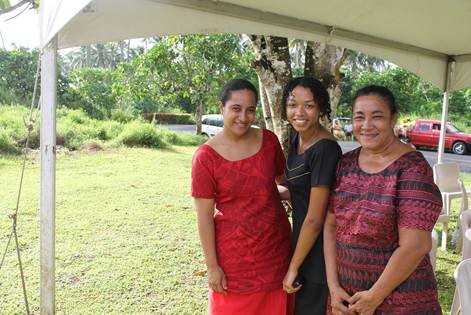 I took on a highly rewarding internship opportunity teaching English to adult immigrants and even traveled outside of the United States for the first time during my junior year (I was the first Marist College student to study abroad in Sāmoa). I also worked closely with my Fulbright Program Adviser, Pat Taylor, who I had known since my sophomore year of college. Pat Taylor remained a respectable mentor of mine and consistently worked with me to craft the best Fulbright application—no matter how many essay drafts it would take.
Before applying for the Fulbright English Teaching Assistantship (ETA) to South Africa, I knew that 14% of applicants to that award – roughly one in seven – were successful. Out of 121 applications for the Fulbright ETA Program to South Africa for academic year 2017-2018, I was selected. It was truly my previous experiences, and the support of my professors, mentors, and advisers, that helped me to become a prestigious cultural ambassador for my country while also serving a community that I am passionate about. I could not thank my FPA enough for the support she gave me, along with the members of the Fulbright committee at Marist College.
As I reflect on my accomplishment, I am still astonished by how much I have been able to overcome. Typically, people from my neighborhood seldom have such opportunities. Many of us are forced into a life of crime or misguided decisions due to economic and educational disparities. These same challenges are what inspired me to pursue a Fulbright grant in South Africa. I was captivated by South Africa's multidimensional history and rich culture. I knew that there was so much to be learned as well as so much that I would be able to contribute to others in return. I am thrilled to take on this opportunity and extend myself past my comfort zone in order to further my own physical, spiritual, and intellectual growth. I am excited to take on this experience and all the beauties and obstacles that may come along with it. Most of all, I look forward to exchanging stories with the incredible souls I will meet in South Africa and having a new place to call home for the next nine months.
Visit the Fulbright website for more information about the program.