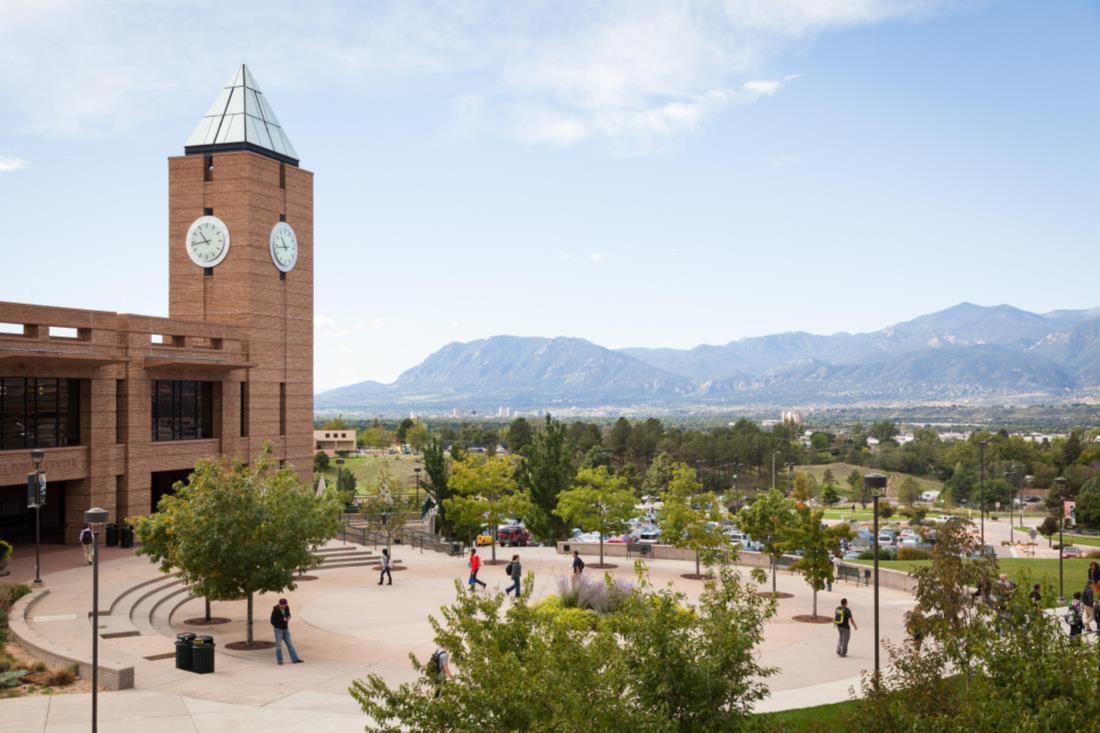 By Dr. Mandy Hansen, Guest Blogger, Director of Global Engagement and Senior International Officer at the University of Colorado, Colorado Spring (UCCS)
With states allocating fewer tax dollars to public colleges and universities, local community partners are all the more important to our efforts to advance campus' global reach. As a senior international officer working at a public institution that receives less than 8 percent of its budget from its home state, I have found that leveraging the support of community partners is crucial to the success of our internationalization initiatives.
To maximize international experience opportunites for faculty, staff, and students, I learned to make the most of global opportunities within my campus' own backyard. This means that I now work with a diverse array of partners, including local employers, our institution's fundraising team, non-governmental organizations and non-profits, faculty, and government officials.
The examples below illustrate the collaborative efforts that can be taken at the community level to build sustainable local models that advance internationalization. I hope that your institution can similarly make the most of the many opportunities available and start engaging in some out-of-the-box thinking to enlist support from perhaps currently untapped sources.
Local employers
Building ties with local employers to create opportunities for international students to work and learn benefits all parties involved. At UCCS, networking with local employers and engaging in dialogue about practical training opportunities, such as Curricular Practical Training (CPT) and Optional Practical Training (OPT), available to international students resulted in an international student from the Persian Gulf region doing an internship with law enforcement as part of his criminal justice degree. We also built a relationship with a local developer who now facilitates a workshop for international students on internships and opportunities at their company.
Fundraising
A strong relationship with your institution's advancement team is essential so they can be on the lookout for donors with international interests. A result of such meetings led to a unique partnership with a local dentist who had volunteered abroad and wanted to support international education at UCCS. A proposal is in the works to further equip our campus' advancement team with the data needed to effectively pursue student scholarships for study abroad.
Non-governmental organizations and non-profits
The Colorado Springs community is home to a multitude of NGOs and non-profits with international and global foci. Through our links to a local NGO, a visiting scholar visited our campus to learn about teaching methodologies and meet with students and professors. This meeting had the added benefit of opening up new opportunities for our faculty to participate in the NGO's programming abroad. One of my favorite examples of collaboration with a non-profit is that with the World Affairs Council, an organization that brings delegations to our city through the International Visitor Leadership Program, a program within the Department of State. Through this collaboration, our institution hosted a group of women athletes and coaches from Afghanistan who met with some of our UCCS athletes and coaches to discuss the challenges and opportunities inherent to being a woman athlete in the United States and Afghanistan.
Faculty Work
The Global Intercultural Research Center on my campus is an invaluable and key partner as the faculty members have strong connections abroad and locally with international communities. Meeting with faculty and staying abreast of their research and connections led to collaboration during International Education Week 2017 on a session and a resource fair on refugee resettlement.
Government Officials
Personal visits to regional consulates and government offices help us keep abreast of scholarship opportunities, visa updates, and international happenings within the community. In 2017, my office hosted 22 student English language learners from Mexico as part of the Proyecta 100,000 Strong initiative. As part of the farewell ceremony, the Mexican Consulate attended the event and met with our Mexican students and senior leadership. Students were introduced to their country's diplomats, an honor for these students, and discussions are in process about hosting local consulate leaders next year to be part of a panel about international affairs, diplomacy, and civic engagement. Another example involves local city officials who receive updates like the Open Doors report by voting district. Every autumn, the city recognizes the important cultural and financial impact international students make with a reception hosted by the Mayor of Colorado Springs.
You might be surprised to discover just how internationally connected your local community partners are. Not only does leveraging community partnerships provide intentional and dynamic global learning experiences for all involved, it also amplifies the work being done in your home community.