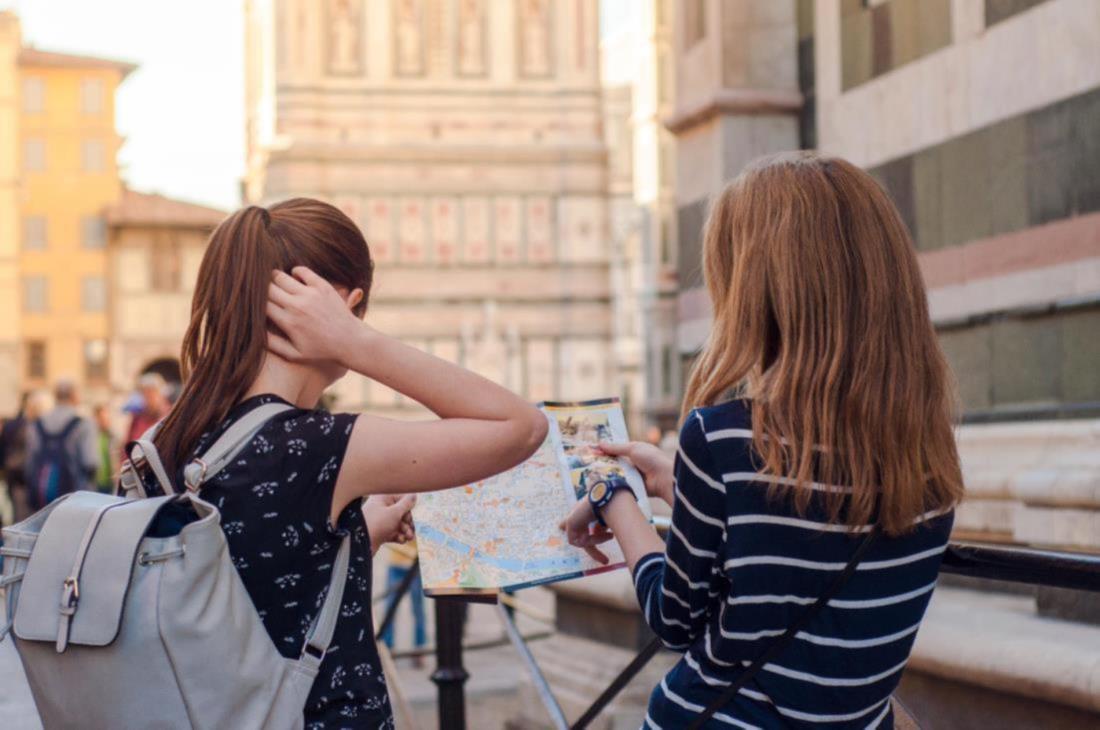 By Rosie Birchard, Guest Blogger
Liason Officer at HousingAnywhere
The European Union recently announced plans to double the budget available for Erasmus+, its 30-year-old exchange program, to more than €30 billion. Their aim is to help more people go abroad, and with good reason. International students are likely to return with improved intra-personal skills, more independence, adaptability and cultural awareness, attributes that are developed through challenges like making new friends, and navigating a foreign country or academic system in a new language.
But a new study led by major mobility-focused non-profits in Europe has shed light on one hurdle all students must jump which is causing more harm than good: finding suitable and affordable accommodation. The research, part of the HousErasmus+ project, shows a concerning situation, with mobile students going up against unknown rental systems and customs, housing shortages which drive up rent, and the threat of online scams.
Universities may underestimate the depth of the problem
Among nine key issues identified in the research, the first is a general lack of awareness of the problem. While almost all universities think internationalization is a priority, the view that accommodation-related issues are a major stumbling block in that process is held by less than half.
Incoming and outgoing students across Europe are offered significantly varied levels of support. Bulgarian host universities manage to organise accommodation for more than eight in ten internationals. At the other extreme, most students touching down in Spain have to figure it out for themselves. Those undertaking a workplace traineeship who have no host university at all experience the most problems.
This imbalance in support services and awareness led researchers to recommend that higher education institutions take collaborative steps alongside organisations in the private and public sectors to find localized solutions.

Fraud and security
The report also uncovered some of the more clandestine aspects of the international accommodation hunt: scam attempts. Securing a room before you arrive in your destination without university support often involves searching in unsecured online environments like Facebook groups. These can be fantastic resources where students can share information and advice, but they're also the preferred territory of online scammers. Tactics might include posting "too good to be true" rooms in the group asking potential tenants for an advance payment to secure them. When the student arrives, the room may be totally different or worse, have never even existed.
Overall, one in 10 students surveyed had encountered scam attempts online. In Ireland, where a perfect storm of housing shortages, prestigious institutions and the English-speaking environment leaves universities struggling to house even 5 percent of incoming foreign students, this figure rises to one in three.

Creative solutions and the way forward
The report also highlights some creative approaches being employed across Europe, from a Spanish program where internationals live with elderly, to shipping containers being converted into temporary housing in Norway. Some universities are also encouraging students to choose exchange destinations outside the crowded Erasmus epicenters like Barcelona and Amsterdam. And it might be working, with a recent housing report showing increased international demand in smaller European cities like Murcia and Bologna.
Meanwhile, former international students are spotting a gap in the market and dreaming up entrepreneurial solutions. HousingAnywhere.com, for instance, is an accommodation platform built for people moving abroad, with built-in safety features that allow students to pay securely from their home country. Founder Niels van Deuren got the idea after study abroad in Singapore.
With regards to the HousErasmus+ research, he notes, "There's no single answer to this problem – each city has its own unique challenges, but I do know that a future where housing doesn't impede internationalization will only be realised through collaboration. We're now working with universities, student associations and municipalities with this goal in mind."
The pricetag of study abroad: towards more equal access
More investment in student housing has also been encouraged by the researchers, who suggest tax incentives like those introduce in Aarhus, Denmark could help address the chronic shortage of beds so prevalent in Northern Europe. But what role does money play further down the chain?
Half the students surveyed for the report found accommodation costs abroad to be higher than anticipated, reporting negative effects on their financial situation as a result. More worrying still, with rent eating up international students' budgets, it's fair to assume that the prospect of this heavy price tag also deters plenty of cash-strapped young people who might stand to benefit the most from an international dimension in their education.
The European Commission's budget increase is based upon a recognition of this underlying social exclusivity, so it's definitely a step in the right direction. However, for all actors seeking to broaden or deepen internationalization, the issue of adequate housing, safe means to find and secure it from abroad, and the effects this has on students should be top of mind and woven into the very fabric of their global mission.
Learn more about HousErasmus+ project's complete policy recommendations report from detailing best practices and key findings here.