IIE advances educational opportunities for girls in Ethiopia and Liberia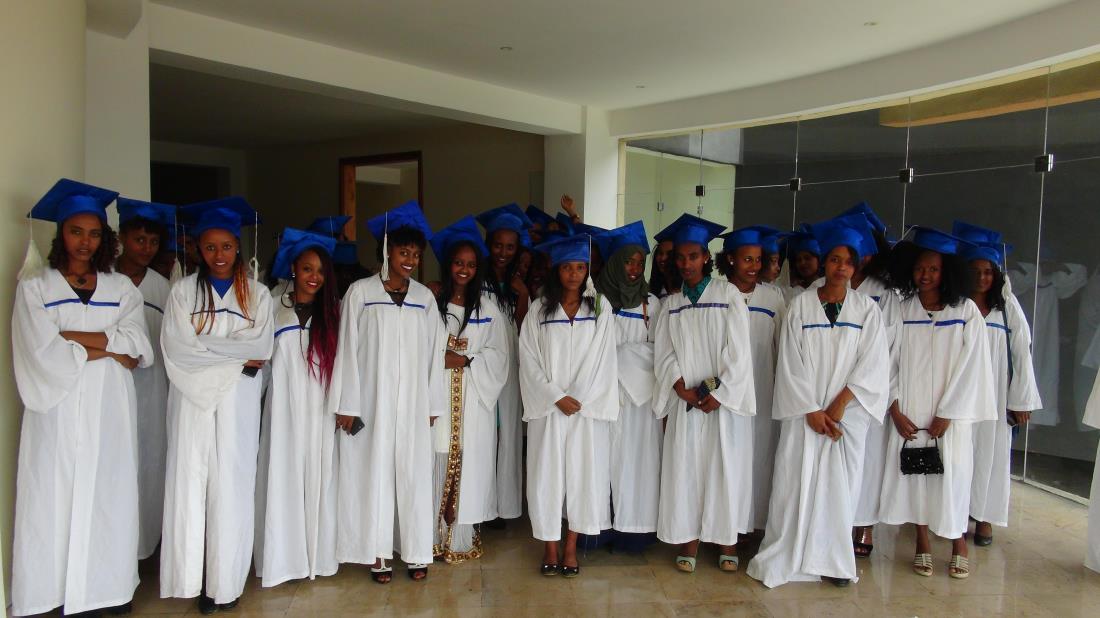 By Edith Cecil, IIE Senior Vice President, Government Programs
In Ethiopia, only four percent of girls will graduate from secondary school. Fewer still will go on to college. Through IIE's Higher Education Readiness (HER) program, the Institute is working to change the lives of girls in Ethiopia and advance their educational trajectories, while also transforming societal conceptions around women and education.
During a January visit to Ethiopia, I had the honor of meeting with the President of Ethiopia, Her Excellency Sahle-Work Zewde, at the official palace in Addis Ababa. I was joined by Susan Silveus, IIE Regional Director for the Middle East & Africa; and Ethiopia Abebe, Director, IIE Ethiopia.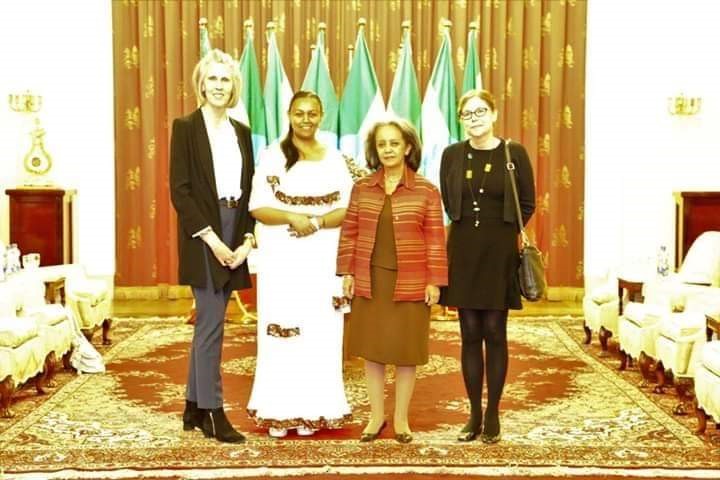 Edith Cecil, IIE Senior Vice President, Government Programs; Susan Silveus, IIE Regional Director for the Middle East & Africa; and Ethiopia Abebe, Director, IIE Ethiopia had the honor meeting with President of Ethiopia, Her Excellency Sahle-Work Zewde.
President Sahle-Work Zewde is focused on empowering women and girls throughout Ethiopia to complete their education, develop their entrepreneurial skills, make good life choices and become leaders in all sectors of the Ethiopian economy. She is passionate about these topics and was very interested in knowing more about the projects that IIE manages in Ethiopia and sub-Sahara Africa. We had the opportunity to highlight a few of our programs that are changing lives in Africa.
Since 2013, the HER program has reached worked with two hundred female students entering Grade 11 from two secondary schools in the Addis Ababa area, providing holistic training including leadership and entrepreneurial skill training, financial support, academic support, and capacity building for the girls and their families.
Through the HER program, the girls gained heightened self-confidence, improved life skills and success in completing high school. The results are inspiring: 96 percent of the girls have successfully graduated from secondary school, and nearly half of the girls from the first cohort completed their three-year degrees in the social sciences last July. The other half, who are pursuing degrees in the STEM fields, are expected to graduate this year.
Without the support of the HER program, the girls would likely have left school early to attend to their families. The program's mentorship component and the leadership and life skills empower the girls to not only complete high school but move on to university and become leaders within their communities.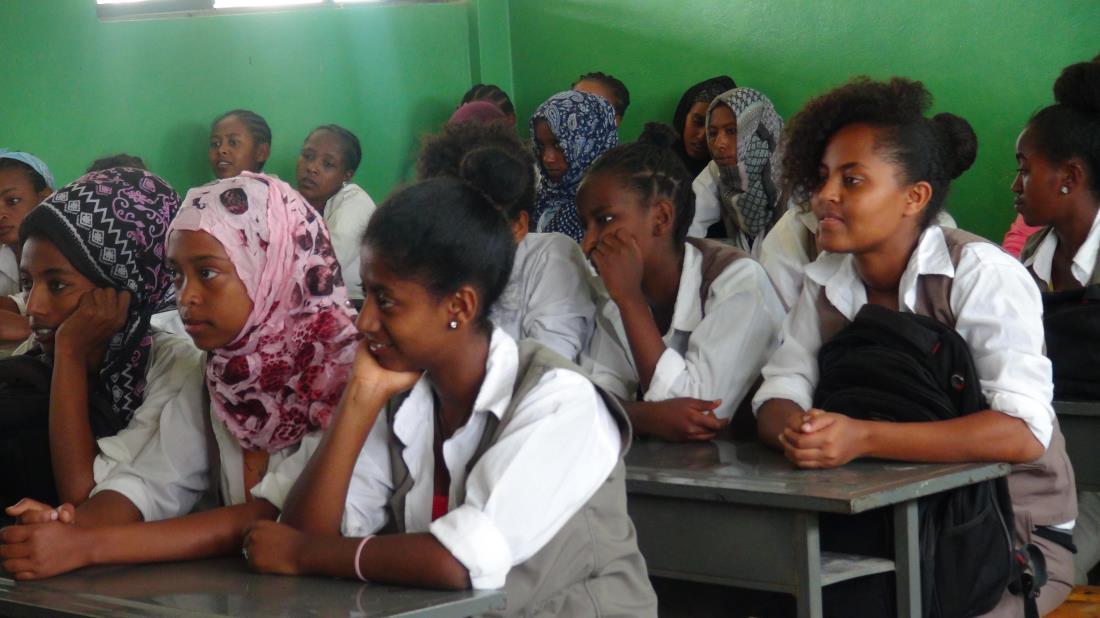 HER girls in the classroom.
We also discussed our work in Liberia, where IIE team members are working with the Kaizen Company to support Learning Links, a USAID initiative. Learning Links provides educational opportunities for girls who have dropped out of school due to pregnancy in Liberia's Bong County, where the teen pregnancy rate is almost 50 percent.
It was such an honor for us to meet with President Sahle-Work Zewde and to share IIE's program successes and our ongoing work to support opportunities for women and girls in Africa – and across the world.
President Sahle-Work Zewde is excited to learn more about HER and how we can expand to other schools in the region and is looking forward to receiving an invitation to the next HER graduation ceremony – so she can personally congratulate the girls and highlight the success of the program within other parts of the Ethiopian government. What a thrill this would be for the next graduating class of HER girls!