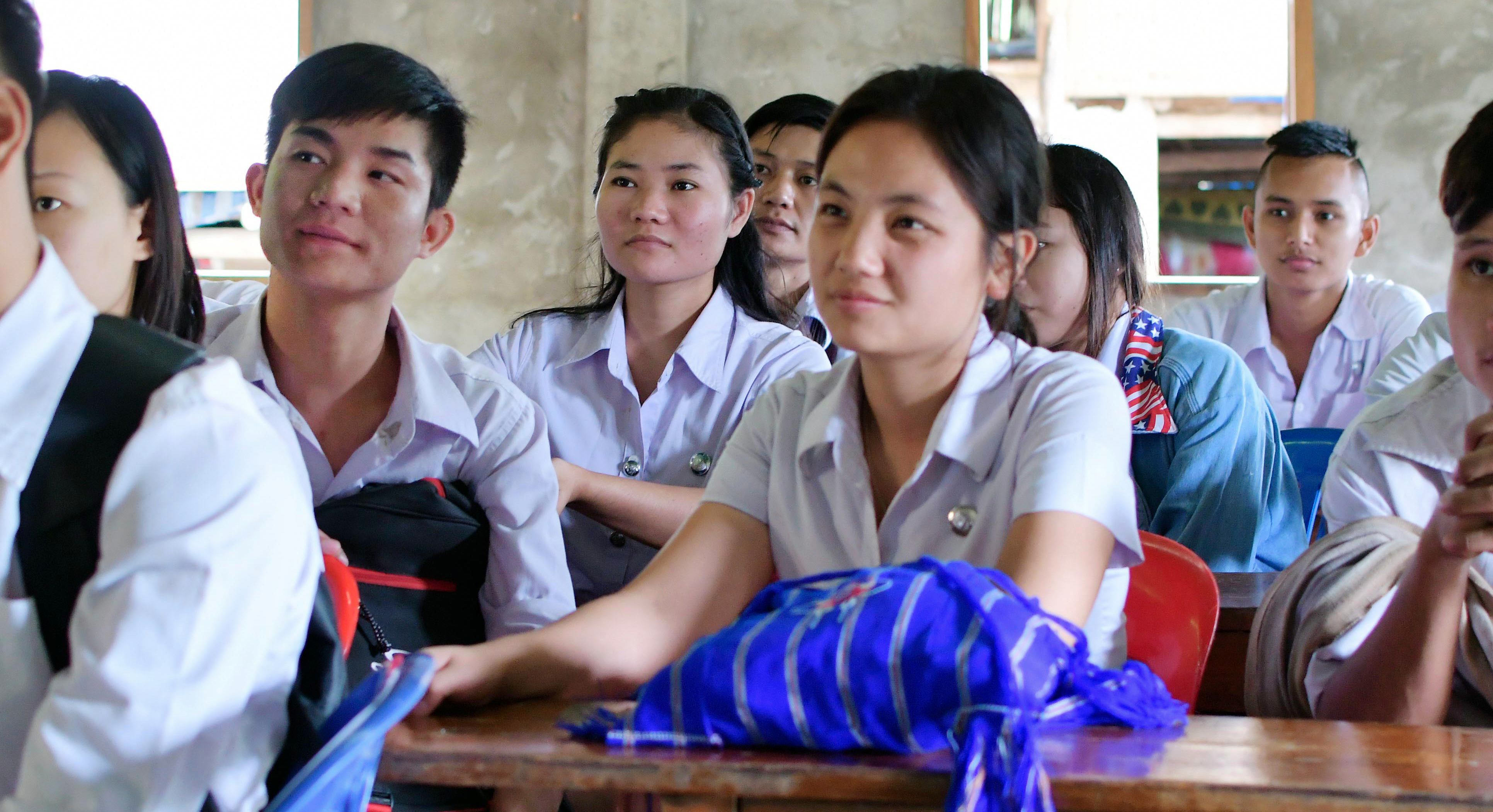 As World Refugee Day approaches this year, the unprecedented displacement in Ukraine weighs heavily on the world. The displacement of nearly 12.8M people is accompanied by major disruptions to the world's supply of wheat, petroleum and other essential commodities both as a result of sanctions on Russia and the inability of Ukrainians to carry on with their daily lives and livelihoods.
At the same time, the world's 82.4M refugee and displaced individuals must also continue to be held within our collective consciousness – many of whom have been living in protracted situations for generations. This community is young – 40% under the age of 18, most living in the Global South in countries already struggling to meet the needs of their citizens and the vast majority desperate for education and meaningful employment.
Education is one of the most under-funded areas of humanitarian aid and higher education even less so within that hierarchy. And yet, from IIE's most recent study of scholarships as a mechanism for social justice, we know that there is a direct correlation between higher education and economic and social mobility.
IIE's emergency work, built on identifying and linking threated artists, scholars and students from crisis situations with educational opportunities, is deeply embedded in our mission and has been a core effort since our founding. We have focused on access to higher education and the continued production of knowledge and scholarship as critical to building and (re)building societies.
Just over a year ago IIE designed and launched the IIE Odyssey Scholarship Program dedicated to fully-funding scholarships at the bachelor's and master's levels for refugee and displaced students globally. This initiative builds on our history of supporting students in emergencies and addresses an un- and under met need for global programming that provides fully-funded scholarships to talented, displaced students.
We know that our initial seed funding is just that – and we are working to engage and build that initial investment into a long-standing and sustainable scholarship opportunity for refugee and displaced individuals globally for years to come.
An IIE signature program, the design of the initiative has been thoughtful and intentional. Understanding the enormity of the unmet need, the real barriers in mobility, access to funding, psycho-social support needs, we recognized that it was critical to partner with refugee-serving organizations around the world who are most proximate to these communities and understand the needs, challenges and what it takes to make a difference.
Working with a dedicated group of refugee-serving partners cultivated through IIE's network of international offices – Habesha in Mexico, Jesuit Refugee Service (JRS) in Chad, Catholic Relief Services (CRS) in Greece and grassroots learning centers along the Thai-Myanmar border – as well as universities dedicated to serving refugee students including Asian University for Women, IIE has developed a partner-based nomination process rather than an open call for applicants in order to better leverage the important work of these organizations and support study within an individual's current country or region.
IIE Odyssey is our newest pathway in supporting access to higher education for this community, but not our only pathway. The IIE Platform for Education in Emergency Response (IIE-PEER), launched in 2017, continues as a resource for refugee and displaced individuals to connect with scholarships, online learning and language learning opportunities offered by higher education institutions and organizations. And, in 2020, in response to COVID and even fewer opportunities for this population at the master's level we launched partnerships with University of the People and edX to support virtual Master's and MicroMaster's degree opportunities.
The need for higher education opportunities among refugee and displaced persons only continues to grow with each humanitarian crisis, and IIE will remain at the forefront of global efforts to meet this critical and under-met need. You can join this effort by donating to any of the various programs we lead in support of education in emergencies, including the IIE Odyssey Scholarship Program, the IIE Artist Protection Fund, the IIE Scholar Rescue Fund, and the IIE Emergency Student Fund.