Notre Dame International's "Standing in Solidarity with Ukrainian Catholic University" received a 2023 Heiskell Award for Strategic Partnerships.
When Russia invaded Ukraine on February 24, 2022, my colleagues and I at Notre Dame International (NDI) sprung to action. Notre Dame had been deeply engaged with Ukrainian Catholic University (UCU) for more than 20 years, but we knew the faculty and students needed more. First: we needed to publicly demonstrate the University's solidarity with Ukraine by expanding our existing academic and cultural exchanges. What followed would officially be called the Standing in Solidarity with Ukrainian Catholic University partnership.
A Comprehensive Partnership Model
To begin, we would need to listen to our UCU colleagues to ensure that our model of solidarity would truly support their needs and goals. While NDI had experience administering different components of strategic partnerships, this would be the first time we'd be developing a comprehensive partnership model based on the principle of solidarity during a crisis. The complexity of collaborating with a strategic partner during a war introduced many opportunities to adopt an innovative approach to the program's strategic goals.
Based on feedback from UCU, NDI devised a plan to support UCU's survival; it includes facilitating multilevel collaborations, information sharing, and new institutional ties that will foster resiliency and deeper collaborations now and when the war is over. Within the University, our global innovation team is focused on strengthening Notre Dame and UCU's relationship and comprehensive partnership model through student engagement, administrative exchange, and collaborative research.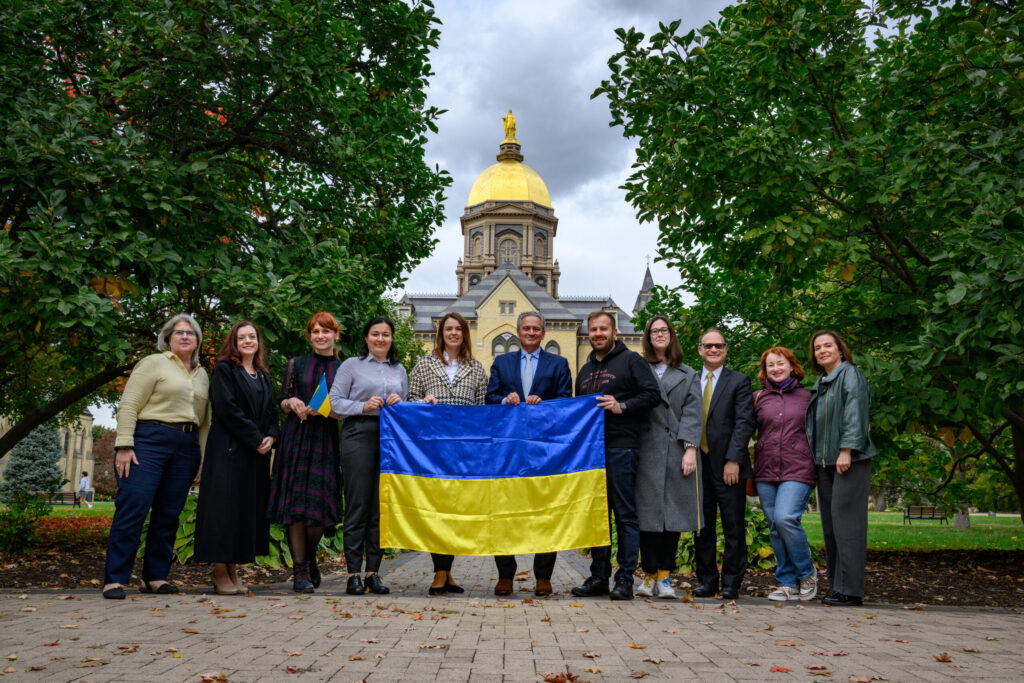 Seven months later, several UCU administrators were on Notre Dame's campus for a weeklong delegation visit. As the orange, red, and yellow maple trees complimented the glow of the Golden Dome last fall, the conversations and exchanges happening between Notre Dame and UCU staff were as colorful and vibrant as the foliage. Said Liubomyr Tarnovskyi, UCU's vice-rector for administration and finance: "Above all are the impressions from people: professors, staff, students, and people we accidentally encountered on campus. Everyone we talked to spoke with enthusiasm about Ukrainians and expressed their support."
Student Engagement
To provide UCU students with the opportunity to study at Notre Dame, NDI needed to adopt creative approaches to successfully managing the visa application process amid the challenging realities associated with the war. When arriving on campus, we ensured that they received living accommodations and welcomed into the University's residence halls. One unique characteristic of the student cohort is that it is composed solely of women; due to Ukraine's current state of emergency, men aged from 18 to 60 are unable to leave the country.

"These four months [at Notre Dame] were full of knowledge, connections with people, and unforgettable moments. I promise to use my gained knowledge and experience to help my country," said UCU exchange student Olha Droniak.
Public awareness is a significant tactic for effectively welcoming UCU students and professors. As such, NDI created a website dedicated to educating the Notre Dame community about the war. We also created a special museum exhibit at the History Museum in downtown South Bend, Indiana, sharing the stories of our friends and colleagues at UCU.
Academic Research & Collaboration
Notre Dame and UCU jointly designed and implemented a new series of faculty grant programs, including research collaboration, curriculum/course development, and library research grants. The grants—open to UCU faculty and graduate students and Notre Dame researchers—focus on themes informed by the anticipated challenges of Ukraine's post-war recovery: war and resilience, religious responses to war, moral and legal responsibility, integral human development, and sustainable reconstruction. Once UCU faculty expressed interest in collaborating with a Notre Dame partner, and vice versa, faculty partners were actively solicited—a step previously not taken because faculty usually independently find their own partners.

Volodymyr Turchynovskyy, UCU's dean of the social sciences, noted that Ukraine has become a laboratory for social transformation of global importance and impact: "One of the critical questions we ask ourselves these days is this: How to convert the power of solidarity and sacrifice — so abundantly revealed under present circumstances — into sustainable principles and models of the future recovery and development of Ukraine? I'm very honored and grateful in acknowledging that Notre Dame is an excellent partner in coping with this question and also in putting it on the global academia agenda."

NDI will share the partnership model with Notre Dame's network of institutional partners to provide examples of structures and processes that can be adapted to build comprehensive strategic partnerships centered on special interests like this one.

We are humbled to serve our colleagues at UCU who face the destruction and terror of war on a daily basis, and we will continue to stand in solidarity with them. Learn more about Notre Dame's commitment to Ukraine.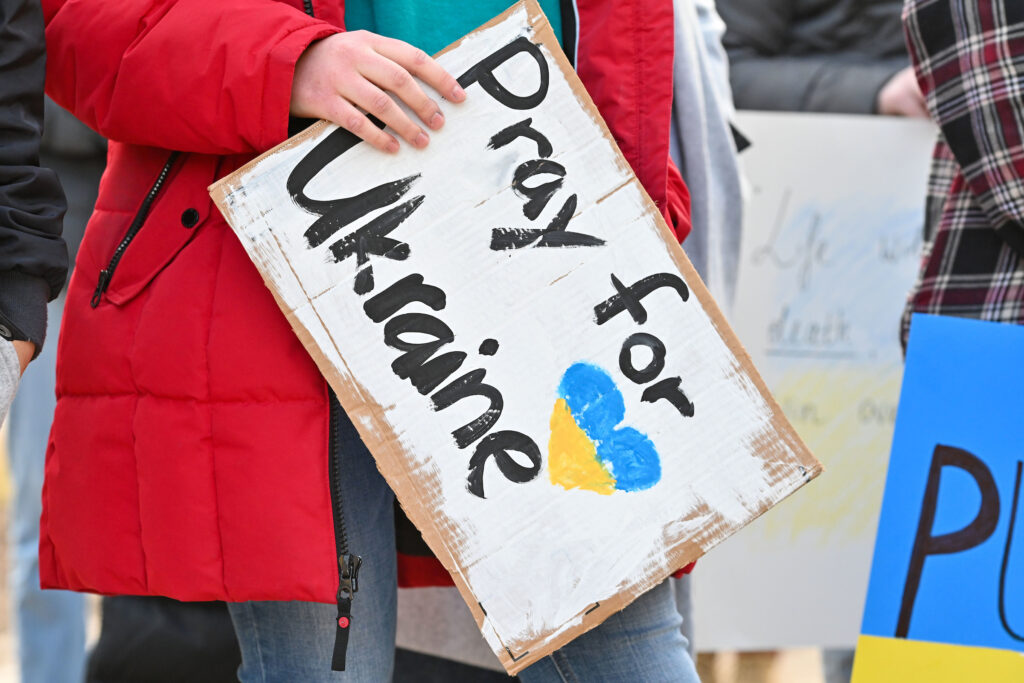 About the IIE Heiskell Awards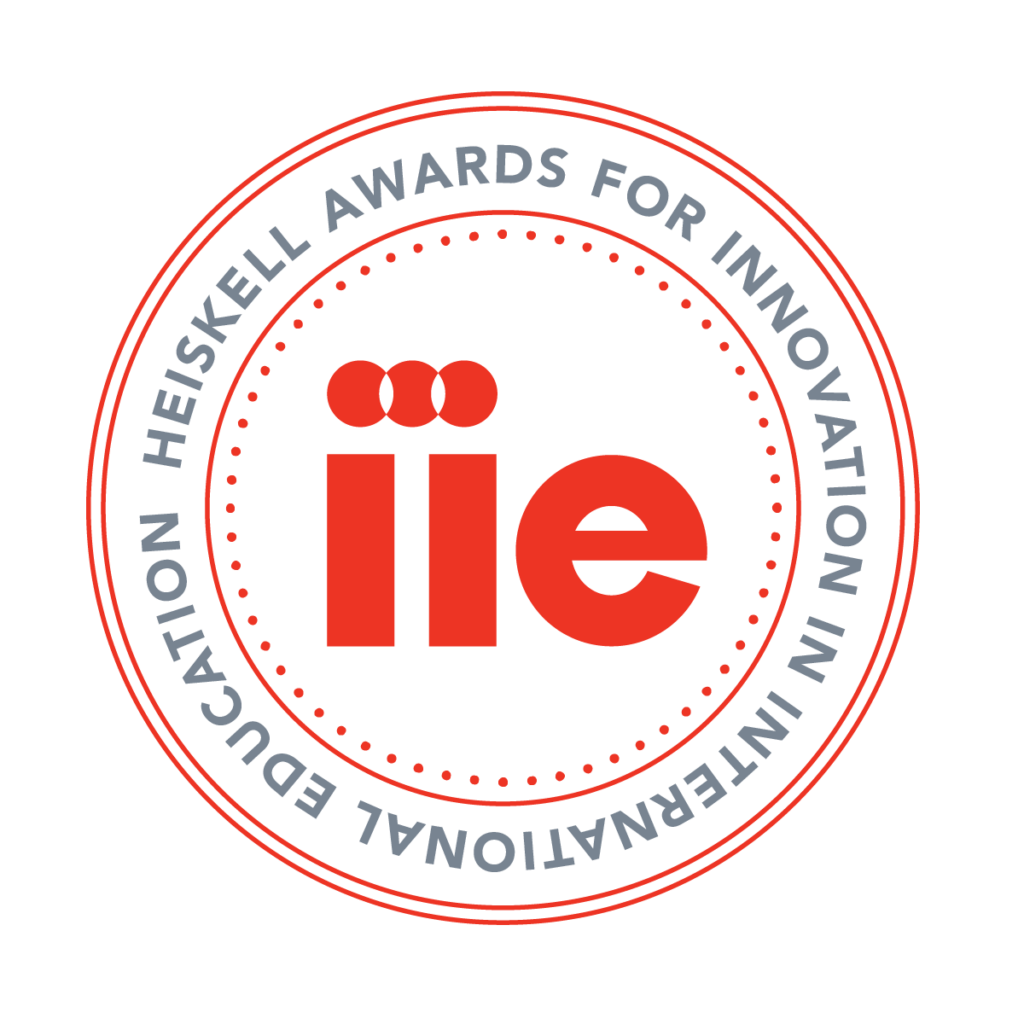 The Institute of International Education (IIE) created the IIE Andrew Heiskell Awards for Innovation in International Education in 2001 to promote and honor the most outstanding initiatives that are being conducted in international higher education by IIENetwork members. By recognizing excellence and innovation, IIE aims to support IIENetwork members in their endeavors and to signal a new and important role for international education on campus. The winning initiatives also receive $1,000 to contribute to their ongoing success.
Browse our publications on campus internationalization or explore our international partnerships and higher education capacity building programs for institutional leaders seeking to develop strategy and capacity in all aspects of internationalization.