In honor of International Women's Day, IIE is proud of our actions that have promoted access to opportunities for women and girls.

IIE initiatives to empower women began in the early 2000s by expanding our public-private partnerships to develop programs and initiatives.
The Investing in Women in Development (IWID) Program
The IWID program was developed in 2002 by the U.S. Agency for International Development (USAID) and managed by IIE to increase the number of U.S. professionals with knowledge and experience in internationalization and gender-related development activities. International exchanges developed into projects on girls' education, health and nutrition, business, economic development, the environment, and democracy and governance.
The Women in Technology (WIT) Program
IIE jointly managed the WIT program in 2005 to build the capacity of local women's organizations in the Middle East and North Africa (MENA) region. The WIT program trained over ten thousand women and created jobs in training centers for women to work for local companies, businesses, corporations and foundations in the MENA region. This program became the precursor for future IIE-managed programs designed for women and girls.
The Women Enhancing Technology (WeTech) Program
WeTech®, was launched in 2011 and managed by team members in the IIE San Francisco office, to support girls in Sub-Saharan Africa and India studying in the technology fields. The program currently enables them to gain hands-on experience in projects involving science, math, communications, and engineering. Thanks to support from partners such as Google, Goldman Sachs, Qualcomm, and Juniper Networks, IIE continues to provide increased access to scholarship and internship opportunities, while partnering grantees with mentors. By 2014, WeTech® connected 10,000 women and girls with scholarship and mentorship opportunities.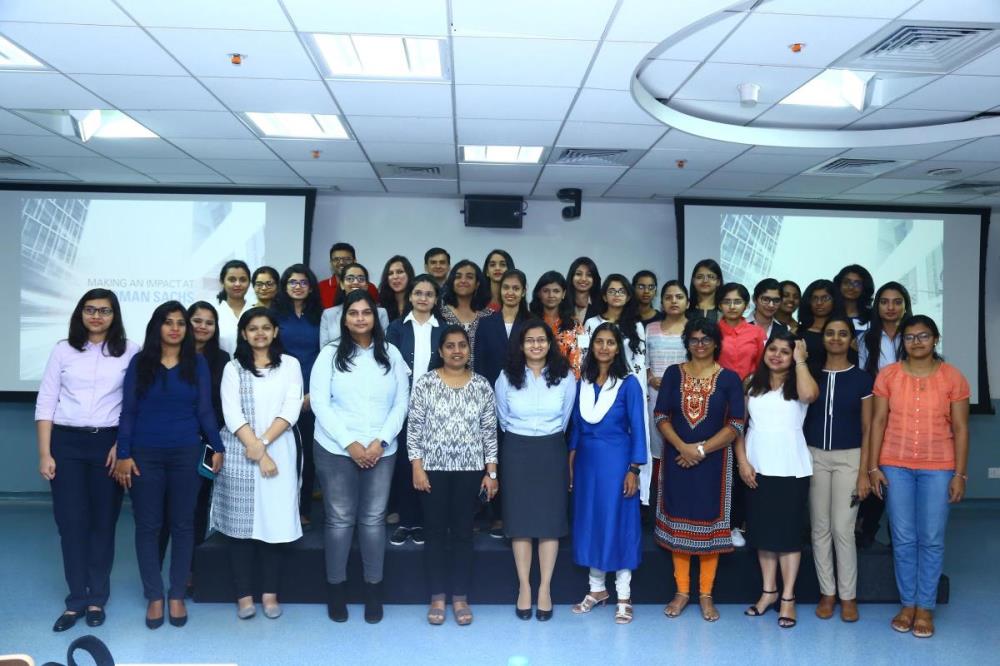 WeTech® Goldman Sachs Scholars Mentoring Future Leaders in STEM
In 2015, the WeTech® team expanded the program with the WeTech® Seed Fund for Women and Girls in Computer Science in Africa. In the first year WeTech® was able to provide 35 grants to 33 different groups and individuals in 16 different countries in Africa. The team provides updates about the progress of their grantees, as well as shares personal experiences regarding the team's work in celebrating grantees' achievements and ensuring grantees receive the support they need to succeed in the program.
TechWomen
In 2011, our San Francisco office also supported the launch of the U.S. Department of State's Bureau of Educational and Cultural Affairs' (ECA) TechWomen program, which aims to address the global gender gap in the STEM fields by empowering future women in STEM in the Middle East, Africa, and Central and South Asia. The program's network of over 800 mentors and 120 host companies provides opportunities for women to work on immersive projects and develop professionally with the guidance of mentors working in the STEM fields.
The IIE San Francisco team shared a seven-year TechWomen Evaluation Report, which highlighted that 98% of Emerging Leaders (ELs) feel that they obtained skills and experience that they can apply to their work back home. And, 87% of ELs noted improvements in their field-specific technical skills, primarily through professional mentorships at Silicon Valley companies. Impact stories can be found on the TechWomen website.
The Higher Education Readiness (HER) Program
The HER program launched in Ethiopia in 2013 provides 11th grade young women from underserved communities with a pathway to university through scholarship support to help them complete their secondary education and equip them with the tools needed to continue on to university.
The HER program, managed by our IIE Addis Ababa team, has successfully led four cohorts to graduation and placement in universities. It not only addresses the educational needs of young women in Ethiopia, but also aims to improve sociocultural barriers by engaging the families of the students and community leaders and addressing gender biases.
Statistics show that in the first two groups of young women, that 96 percent of HER participants successfully graduated from secondary school, compared with the national average of only 4 percent. And, only two percent of those dropped out of the program compared to the national average of 50 percent.
IIE is proud of the role it plays in the success and impact of these programs in improving the lives of women and girls around the world! In addition, IIE implements U.S. Agency for International Development (USAID) programs that promote women's access to education, research, and the workforce.
USAID Programs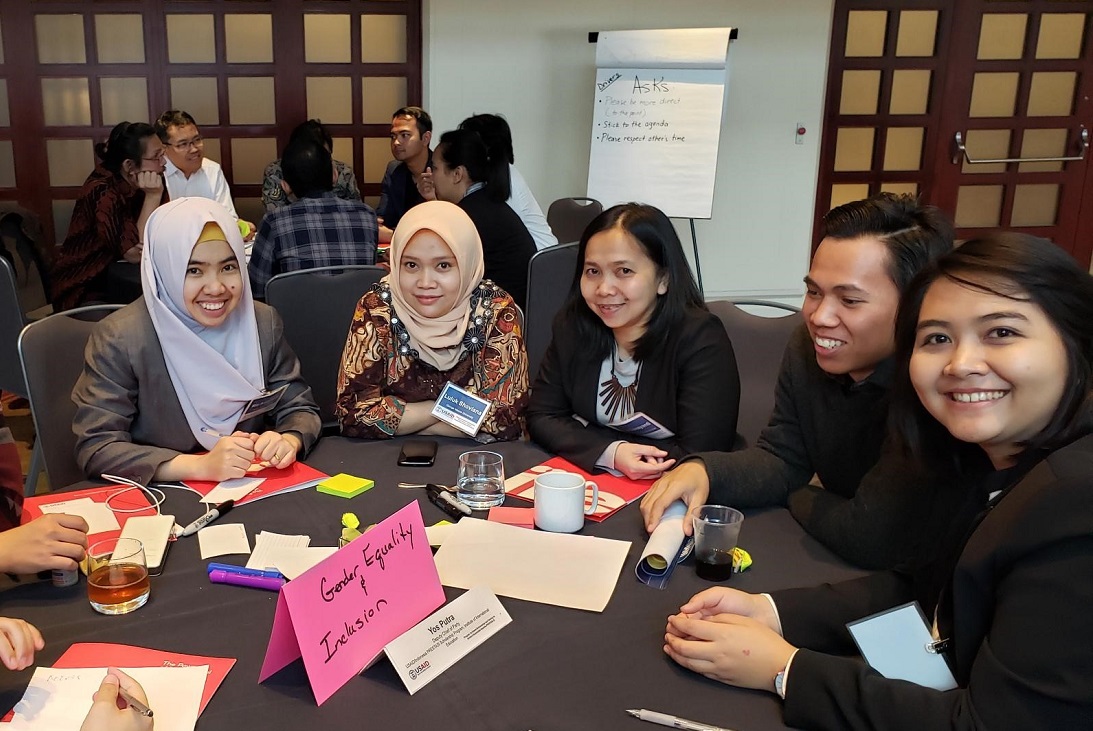 USAID PRESTASI-3 Leadership Program
Through programs in Indonesia (PRESTASI) and Egypt (HEI), 1,140 women have earned degrees and received technical training since 2011. The Democracy Fellows and Grants Program has supported 29 women fellows since 2012, many of which served as experts in fields such as Counter-Trafficking in Persons. The SHERA program, which aims to increase research capacity in the Indonesian higher education sector, and promote access to research and professional development for women, sponsored 24 Indonesian scholars in activities addressing gender equality in science and technology research in 2019. Through the JAPRI program, IIE works with vulnerable youth in Indonesia and has assisted 639 women in developing or improving businesses. In its implementation of the Women's Global Development and Prosperity Initiative, JAPRI seeks to establish 2,000 legalized women-owned businesses.
Join IIE's continued celebrations for International Women's Day throughout this month by reading our blogs highlighting our many educational programs, and evaluations of them, that promote and empower women and girls around the world.