From April-August 2020, IIE undertook an independent study to assess the long-term impact of United States Agency for International Development (USAID)-funded programs that provided scholarships for individuals to study for academic degree programs at U.S. universities. The study focused on the impact that the scholarship program had on the professional and personal lives of alumni once they returned to their home countries. IIE reached out to alumni who participated in the USAID/Indonesia Human and Institutional Capacity Development Program (HICD, 2006-2011) and it's follow-on, the Program to Extend Scholarships and Training to Achieve Sustainable Impacts (PRESTASI, 2011-2020), as well as the USAID/Egypt Higher Education Initiative (HEI) MBA and STEM Scholarships for Women program (2014-2020). IIE sent a survey to the 157 HEI alumni and 357 HICD and PRESTASI alumni. The survey had over 200 respondents and IIE also conducted long-form interviews with 23 alumni. Overall, 96% of respondents indicated that their participation in a USAID scholarship program had a positive impact on their lives. Some of the main thematic impacts of these programs are summarized below.
Professional Development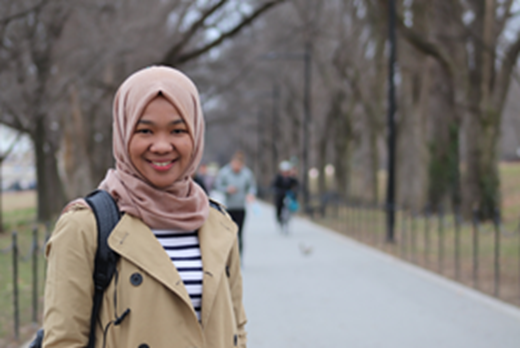 PRESTASI 3 Scholar at IIE's Leadership Workshop.
Alumni reported significant increases in their leadership skills, confidence, critical thinking, technical knowledge, communication skills, and adaptability. Upon their return to their home countries, alumni indicated that their job performance increased, and they received more employment opportunities. The technical and soft skills they learned in the U.S. are utilized daily in their professions.
"The program completely changed my life. I don't think I would have ever gotten to where I am right now personally without it. I'm more open, I'm more positive, I can do whatever I set my mind to. It was a life-changing experience."- Zienab Badreldin, HEI MBA alumni
Community Involvement
USAID alumni are encouraged to volunteer and be involved in community, professional, and university organizations during their time in the U.S. Alumni reported that as a result of the experiences gained during their USAID scholarship program, they have made greater efforts to volunteer, share resources, help others seek similar scholarship opportunities, and mentor students. Alumni also collaborate across sectors to support humanitarian, economic, and social assistance programs through their government ministries or non-governmental organizations.
"I was a co-founder of a foundation that helped the elderly. We managed to get support from the government; like home visits to take care of them. I helped them with management systems, HR, to coach the staff and volunteers. Again, these skills are not there suddenly, it's from experience from America and the learning process from my organization really helped me to transfer the professionalism aspect of my life." – Frans Samosir, PRESTASI alumni
Empowerment of Women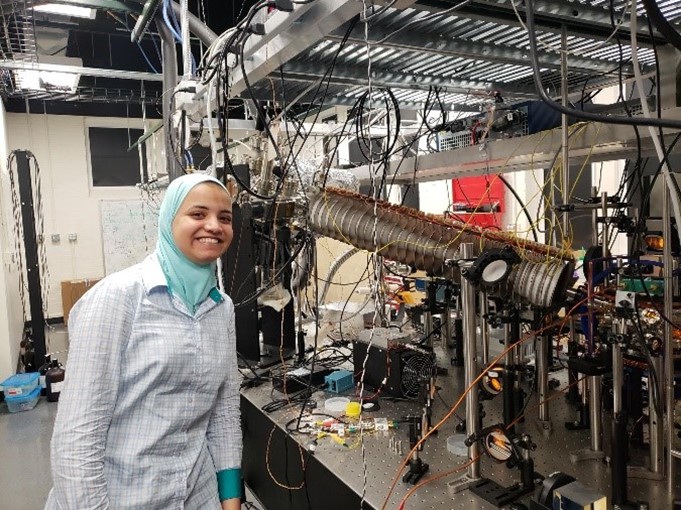 HEI STEM Scholar in a research lab at the University of Oklahoma.
The Egypt HEI program focused on providing opportunities to empower Egyptian women to be more active participants in the Egyptian economy. During their USAID programs, HEI alumnae learned to be self-reliant and financially independent, which has been instrumental in helping them plan for their future. They feel more empowered as women and have made a point to empower other women in their communities. 50% of alumni interviewed also reported that families of alumnae are more open to the idea of women pursuing opportunities outside of cultural norms.
"When I left Egypt, I was the only girl in my family, community, society to travel alone. After that, many girls are starting to feel that it's an achievable thing to travel alone. I became independent and I gained a lot of skills" – Heba Saleh, HEI MBA alumni
Acceptance of Diversity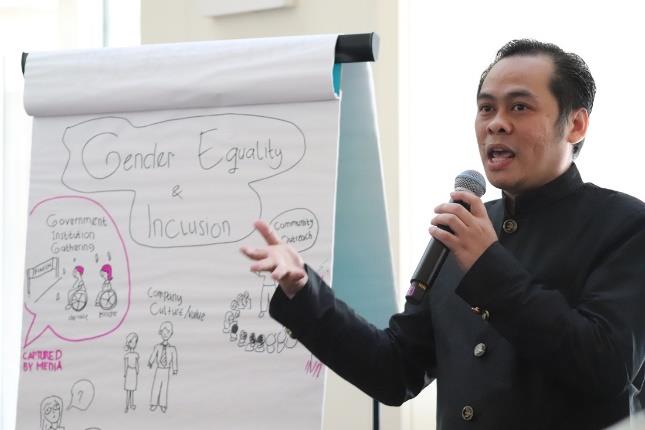 PRESTASI 3 scholar presenting on gender equity and inclusion at IIE-led workshop.
The Indonesia HICD and PRESTASI programs focused on building a cadre of future leaders that is representative of the diversity of Indonesia. During their USAID programs, HICD and PRESTASI alumni strengthened their critical thinking skills and broadened their way of thinking at work and in life. Due to their time in the U.S., they began to appreciate more cultures and different backgrounds that they were able to apply to their interactions at home in Indonesia.
"The way America teaches people to be open minded without changing their own principle is the most precious lesson. The way that we can be different, be friends and work together, with different principles." – Dwi Martina, PRESTASI alumni