above: WPI students conduct field work with local partners in Panama.
Worcester Polytechnic Institute (WPI) is a top-tier STEM-focused research university and a recognized pioneer and global leader in project-based learning. The Global Projects Program (GPP) was developed in 1974 to offer project-based learning opportunities around the world and has become a signature component of the WPI curriculum. The GPP consists of more than 50 project centers in the U.S. and abroad where small teams of students work under the guidance of WPI faculty members to address a specific problem or need pertaining to energy, food, health, urban sustainability, and more. For example, students in Panama designed an educational walking trail through mangrove swamps to promote sustainable and academic tourism, while students in Iceland studied the use of lupine as a soil conservation method to address the restoration and reforestation of the island. WPI is grateful to receive IIE's 2023 Heiskell Award for Student Mobility & Exchange.
Global Projects for All
Launched in 2017, Global Projects for All aims to expand participation in the GPP to 90% of the undergraduate student body by developing new centers, increasing capacity at existing centers, and increasing financial assistance to all students. Beginning with the class of 2022, all undergraduate students are eligible to receive an institutional scholarship of up to $5,000 to defray the cost of participation in the Global Projects Program. The goal is to remove financial barriers and create opportunities for students of all backgrounds to access this award-winning, off-campus opportunity for immersive experiential learning. In the 2022-2023 academic year, approximately 88% of third-year students participated. Over their four years at WPI, approximately 85% of all students participate in the program.
"Through the Global Projects Program, WPI students across every school and major immerse themselves in new, diverse cultures and tackle complex, real-world challenges using interdisciplinary team-based approaches," says inaugural Global School Dean Mimi Sheller. "The resulting student research projects are highly meaningful to local partners and communities, making a transformative impact on the lives of our students and alumni." In addition to increased access to and participation in the program, the GPP has proven to have a long-term impact. More than 90% of recently surveyed WPI alumni reported that their experience of international travel through the GPP had a positive impact on their lives after graduating.
Adapting to Challenges
After five years, Global Projects for All has outlived the strategic plan through which it was initiated. Despite being interrupted by a global pandemic that brought new challenges to college campuses, WPI is steadfast in its support for Global Projects for All. In response to the significant increase in demand and participation, GEO needed to optimize its application and placement process. Looking to our own community in 2019, WPI developed, designed, and implemented an in-house algorithm and "decision support tool" to place students into project sites. The algorithm combines input from both students and project center directors to calculate mutual compatibility and then uses optimal matching techniques to generate student placements in the GPP. The initial prototype successfully matched 97% of students and to date, yields a 90-96% match rate, maximizing student placement and project capacity each year. This new process better equips us to fulfill the mission of Global Projects for All.
The Global Scholarship, too, has seen modification since its inception. WPI adjusted the terms of the scholarship to more closely align with the costs associated with a specific project center, recognizing that the financial burden at some centers is higher than at others. At the same time, WPI recognizes that there are costs borne by the student that are not reflected in the assessed program fee. The scholarship terms have been adjusted to include up to $1,500 in non-billable expenses. Thus, a student can choose a project center with a low program fee and can also receive scholarship funds intended to defray the out-of-pocket expenses, such as flights and meals, incurred on these programs.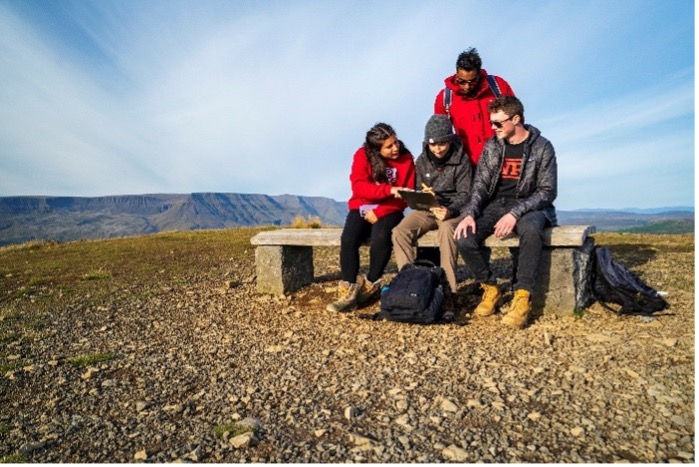 Institutional Commitment to Global Project-Based Learning
In addition to institutional funding, Global Projects for All has received significant support from across the institution. In 2020, WPI founded the Global School to educate students in inclusive, globally-minded approaches and to address pressing global challenges. The Global School became the centralized home of the GPP, where it is supported by faculty from the Department of Integrative and Global Studies and staff in the Global Experience Office (GEO). Additional faculty are recruited across WPI's campus to direct the project centers, advise student projects, and prepare students academically and culturally in a full-term preparatory course.
Expanding Global Learning in STEM
We believe that WPI can be a model for other STEM institutions to adopt similar high-impact practices and approaches to global learning. Through careful examination of curricula and learning outcomes, our peer institutions can effectively combine education abroad programming with intentional and focused project-based learning. Too often students in STEM accept the myth that education abroad isn't for them or that intercultural learning isn't applicable. WPI has proven this to be untrue and demonstrates that a commitment, academically, operationally, and financially, to this approach remains powerfully effective.
---
About the IIE Heiskell Awards: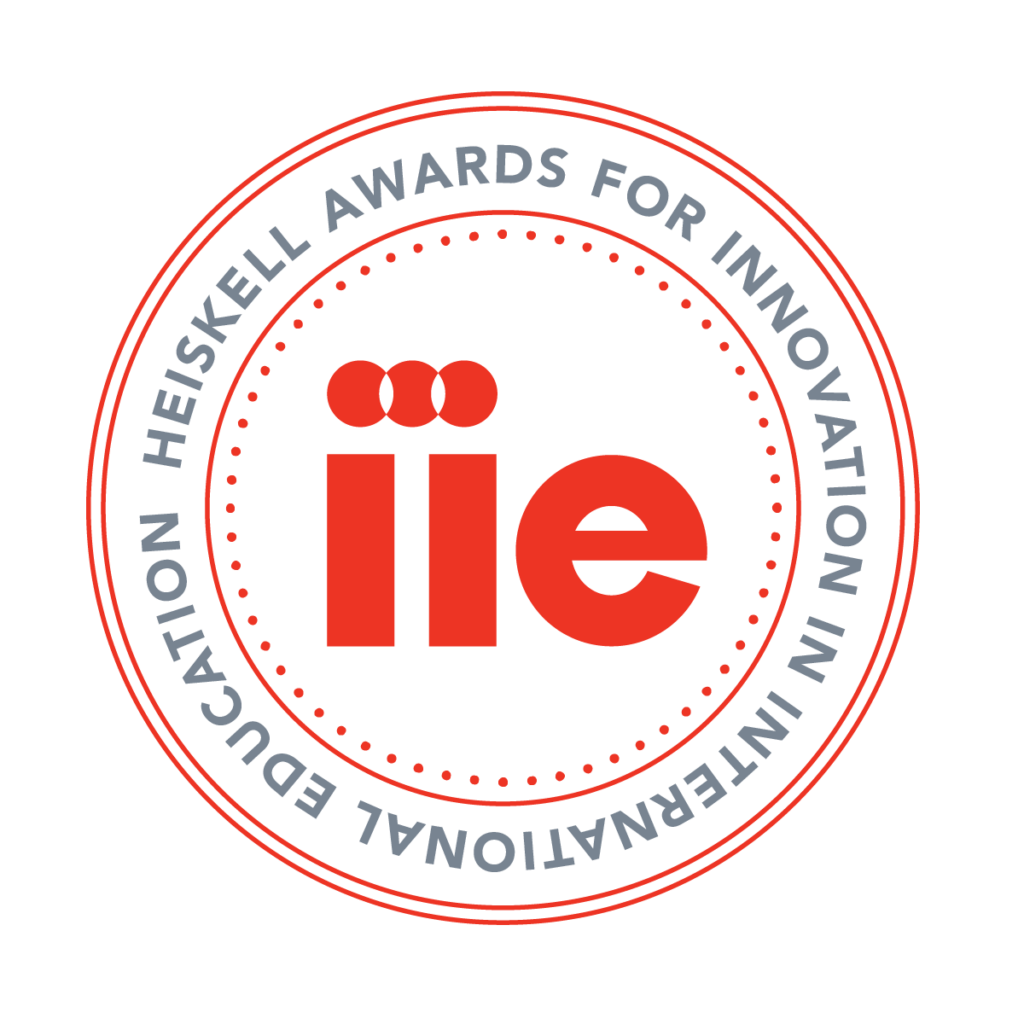 The Institute of International Education (IIE) created the IIE Andrew Heiskell Awards for Innovation in International Education in 2001 to promote and honor the most outstanding initiatives that are being conducted in international higher education by IIENetwork members. By recognizing excellence and innovation, IIE aims to support IIENetwork members in their endeavors and to signal a new and important role for international education on campus. The winning initiatives also receive $1,000 to contribute to their ongoing success.
Browse our publications on campus internationalization or explore our international partnerships and higher education capacity building programs for institutional leaders seeking to develop strategy and capacity in all aspects of internationalization.