Education Under Fire: Students Speak Out, Governments Act
Thursday, October 12, 2017, 6-8 pm at Institute of International Education, New York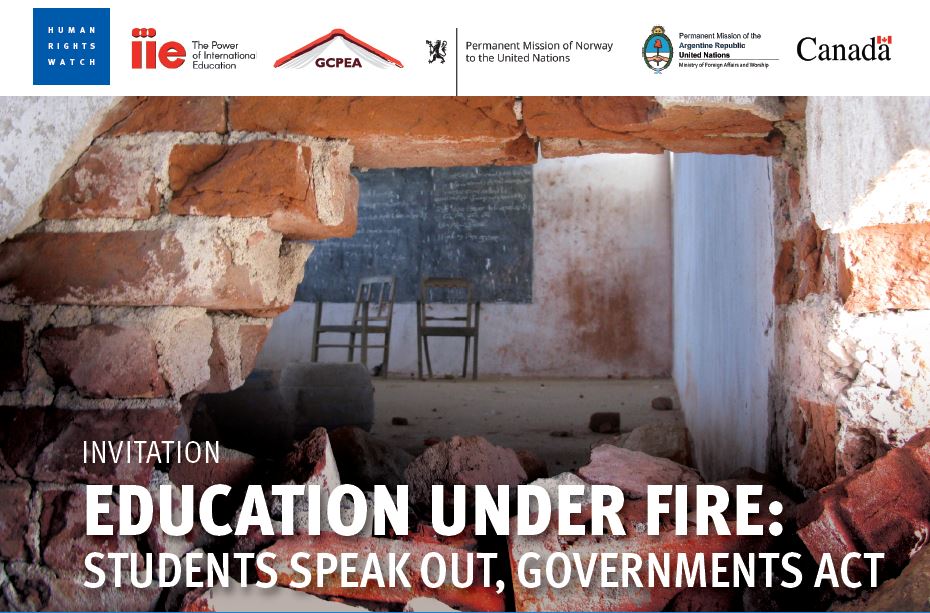 Location: Institute of International Education
809 UN Plaza (1st Ave between 44th and 45th)
In nearly every conflict, schools, students, and teachers are under attack.
Armed forces and groups bomb and burn schools, and kidnap, injure, or kill schoolchildren and students. In at least 26 countries, schools have been used for military
purposes, depriving children of their right to education, and placing them at risk of attack.
This event will feature young people who have survived some of the most serious school attacks in history, and experts to
address how governments can support the Safe Schools Declaration and protect education during times of armed conflict.
Speakers:
Reception will include wine and hors d'oeuvres.
Please RSVP to Helen Griffiths at griffih@hrw.org.