Celebration of New EP by IIE Artist Protection Fund Fellow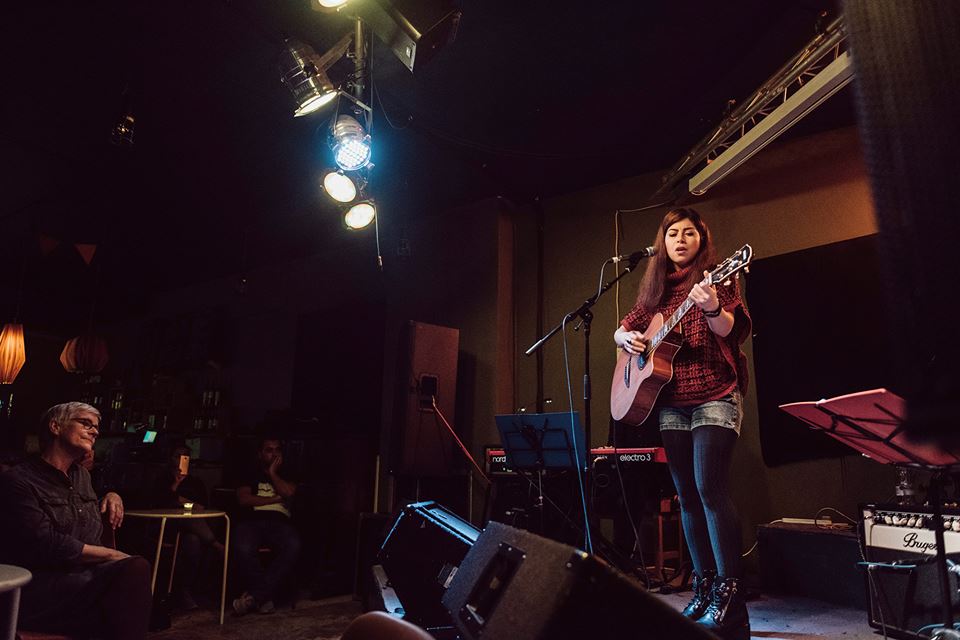 The Centre for Contemporary Arts (CCA) in Glasgow, Scotland, will celebrate the release of Z Bent, a new EP from Farzane Zamen, an Artist Protection Fund (APF) Fellow, on January 22. Zamen is an Iranian musician, producer, singer, and songwriter currently participating in a residency at CCA through the APF, an Institute of International Education program.
Iran prohibits women from singing in public, which prevented Zamen from performing or publishing her music in her country of origin. Z Bent was produced in collaboration with multiple artists, and is intended to give a voice to Middle Eastern women from diverse backgrounds, while elucidating paradoxes between perception and reality. Zamen will discuss her residency in Glasgow at the EP launch.
The Artist Protection Fund (APF) is an Institute of International Education program supported by the Andrew W. Mellon Foundation. APF distributes fellowship grants to threatened artists from any field of artistic endeavor and places them at host universities and art centers in safe countries where they can continue their work.
Event Details
Date:
Monday, January 22, 2018, at 7pm
Location: Centre for Contemporary Arts
350 Sauchiehall Street
Glasgow G23JD
United Kingdom