International Education Week 2021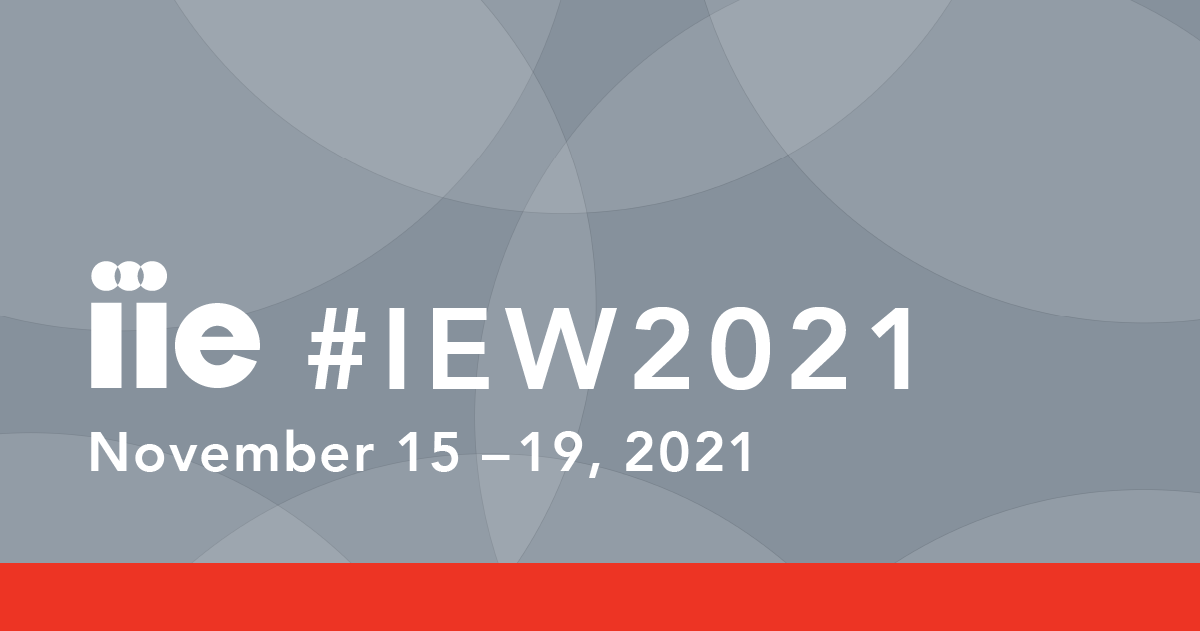 International Education Week (IEW), November 15-19, 2021, is an opportunity to celebrate the benefits of international education and exchange worldwide. This joint initiative of the U.S. Department of State and the U.S. Department of Education is part of efforts to promote programs that prepare Americans for a global environment and attract future leaders from abroad to study, learn, and exchange experiences. IIE is an essential part of IEW as it leads the research and production of the
Open Doors Report on International Educational Exchange.
The annual ECA-funded Open Doors® report is a definitive survey on international and U.S. higher education student mobility and is funded by the United States Department of State's Bureau of Education and Cultural Affairs.
Event Details
Date: Monday, November 15th – Friday, November 19th 2021
Location: Virtual
Events
IIE experts will be hosting the following events:
November 15

Open Doors 2021 Annual Data Release

9:30 am EST

Industry experts will present data on international students studying at U.S. universities during the 2020/21 academic year and U.S. students studying abroad during the 2019/20 academic year. This presentation will highlight the key insights from the Open Doors® surveys and provide a glimpse into the Fall 2021 International Student Enrollment Snapshot.

November 16

We Are International Education: A Conversation with IIE's Office of the CEO

2:00pm EST

As IIE embarks on its second century of leading international education worldwide, the Office of the CEO will continue to drive IIE's mission in innovating and responding to the global needs of students, scholars, and the wider higher education community. Join us during International Education Week as we sit down with Allan Goodman, CEO; Sarah Ilchman, co-President; Jason Czyz, co-President; and Courtney Temple, Executive Vice President and Chief Administrative Officer to hear their priorities for the organization, vision for the international education field, and what "We Are International Education" means to them.

November 18

University and Community Partnership Strategies for Supporting Refugees and Displaced Persons

1:30 pm EST

Recent global crises have diversified populations of refugees and displaced persons. As many will find resettlement in the United States, universities are often well positioned to offer various forms of support. This can be achieved through leveraging community partnerships, campus services, and university expertise to ensure student success. This webinar will explore strategies employed by Indiana University and Wake Forest University in coalescing networks of support and community engagement. Resources and tactics will be explored, and audience interaction is welcomed.