International Education Week 2022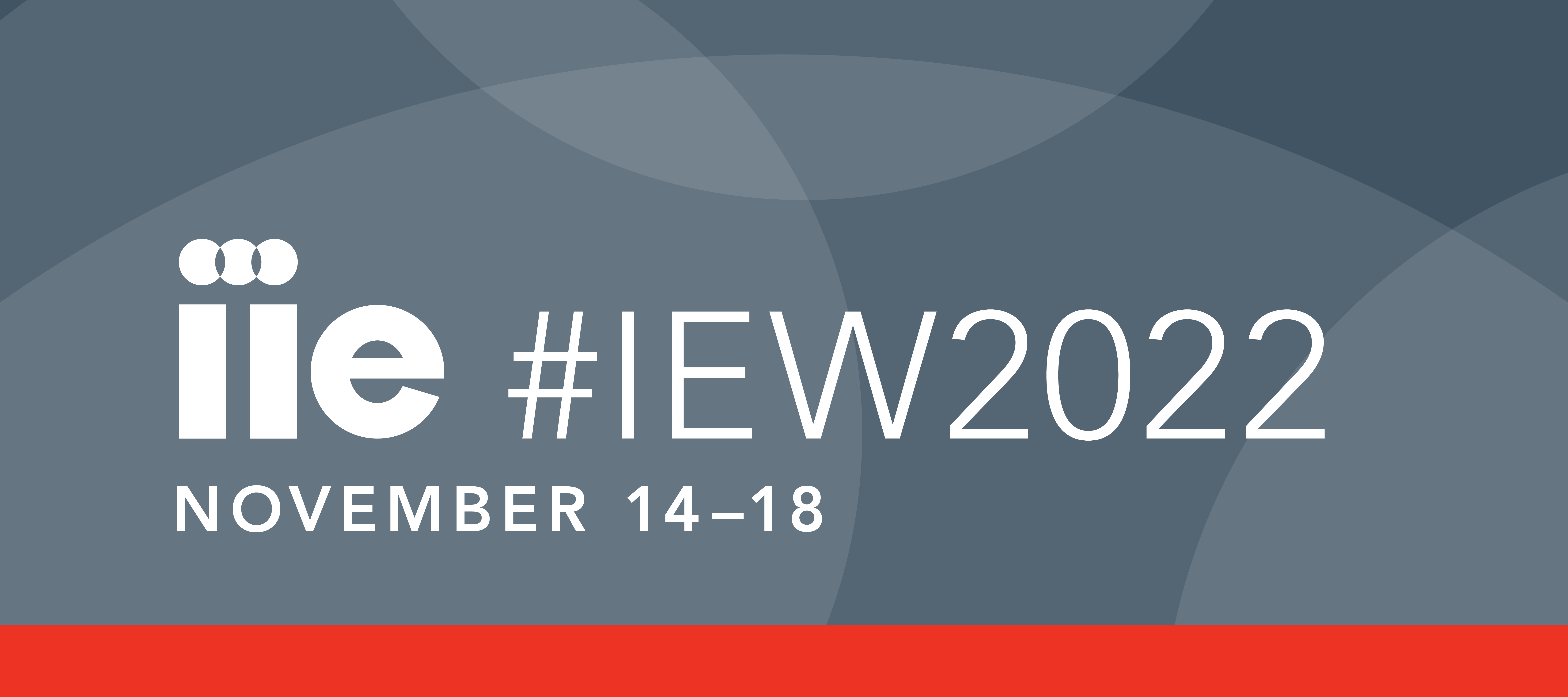 International Education Week (IEW), November 14-18, 2022, is an opportunity to celebrate the benefits of international education and exchange worldwide. This joint initiative of the U.S. Department of State and the U.S. Department of Education is part of efforts to promote programs that prepare Americans for a global environment and attract future leaders from abroad to study, learn, and exchange experiences. IIE is an essential part of IEW as it leads the research and production of the Open Doors Report on International Educational Exchange. The annual ECA-funded Open Doors® report is a definitive survey on international and U.S. higher education student mobility and is funded by the United States Department of State's Bureau of Education and Cultural Affairs.
Event Details
Date: Monday, November 14th – Friday, November 18th 2022
Location: Virtual
Events
IIE experts will be hosting the following events:
November 14

Open Doors 2021 Annual Data Release

9:30 am EST

Industry experts will present data on international students studying at U.S. universities during the 2021/22 academic year and U.S. students studying abroad during the 2020/21 academic year. This presentation will highlight the key insights from the Open Doors® surveys and provide a glimpse into the Fall 2022 International Student Enrollment Snapshot.

November 16

How To Use Mapping and Open Doors Data to Advocate for & Advance Internationalization

2:00pm EST

Through the Mapping Internationalization on U.S. Campus report and the Open Doors Report on International Educational Exchange, international education professionals are provided both a comprehensive assessment of internationalization at American colleges and universities and robust data and analysis of student mobility inbound and outbound to the U.S., respectively. Using the most recent released 2022 data from both of these leading sources, the Institute of International Education (IIE) and the American Council on Education (ACE) are partnering to discuss data, trends, and best practices with IIENetwork members, ACE Internationalization Laboratory participants, and international education advocates. Webinar panelists and participants will discuss how to practically interpret and apply the information to advocate and advance internationalization strategies.