Dear IIE Community,
The 2016 International Education week begins on Monday. For IIE team members, every week is about international education and our work is needed now more than ever.
IIE remains committed to advancing international education and access to education. Our core values of integrity, global awareness, collaboration, professionalism, excellence, and service, will continue to guide all that we do. Throughout nearly a century of surveying campuses, IIE's Open Doors Report has documented that U.S. campuses have consistently welcomed international students from all walks of life and locations. Students choose U.S. higher education as an investment in their future because of its high quality and diversity of opportunity, and we believe they will continue to do so.
Across from our headquarters building at United Nations Plaza in New York, are the flags of all the member countries of the UN. We work with most of those countries and have family and friends in many. As in our nation, change is a constant in all of them. What doesn't change is how we work together: with a spirit of compassion, hope and determination. We would like to thank the entire international education community for all that you do, every day, and your steadfast dedication to our shared vision.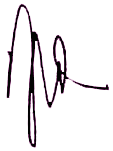 IIE President and CEO Allan Goodman


---
About the Institute of International Education
The Institute of International Education is a world leader in the international exchange of people and ideas. An independent, not-for-profit organization founded in 1919, IIE has a network of 19 offices and affiliates worldwide and over 1,200 member institutions. IIE designs and implements programs of study and training for students, educators, young professionals and trainees from all sectors with funding from government agencies, foundations, and corporations. IIE also conducts policy research and program evaluations, and provides advising and counseling on international education and opportunities abroad.