Interest Among International Students Holds Steady for Fall 2017
NEW YORK, July 6, 2017—The Institute of International Education (IIE) today announced a new study of admissions officers, which concludes that international students are still interested in attending higher education institutions in the United States despite the current environment.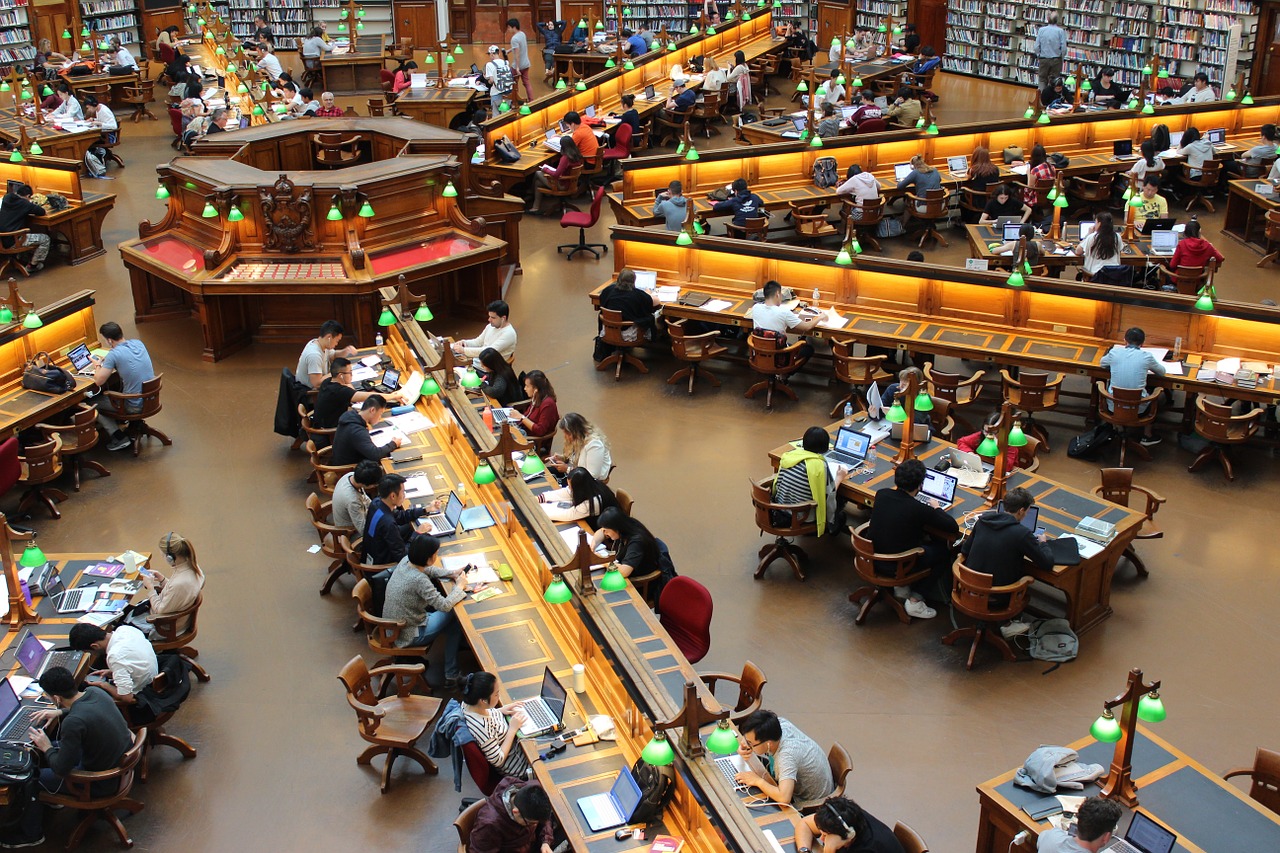 Despite widespread concerns that international student interest in the United States might be flagging, the evidence from this survey, albeit based on a small sample of responding institutions, suggests that this is not the case. According to the study, modest drops in yield — the percentage of students that attend a college or university after having been offered admission — at some institutions may be offset by steady or increased yield at other schools. Among the 112 colleges that provided data there was a two percent decline in the expected yield rate this year compared to last year. Overall, international undergraduate yield has dipped slightly from 26 to 24 percent from fall 2016 to fall 2017. The two percentage point decline is comparable to shifts in the domestic (U.S.) student yield reported by institutional respondents, which fell from 30 to 28 percent over the same time period.
The study, Shifting Tides: Understanding International Student Yield for fall 2017, was conducted by IIE in cooperation with the American Association of Collegiate Registrars and Admission Officers (AACRAO), the Council of Graduate Schools, the National Association of College Admissions Counselors (NACAC), and NAFSA: Association of International Educators.
With over a million international students pursuing higher education in the United States and contributing more than $36 billion to the United States economy, U.S. colleges and universities have expressed concerns about the desire and ability of international students to travel to the United States for their education, and have taken active steps to encourage these students to enroll in their institutions in the fall. While some institutions are feeling variations more than others, responding campuses are expressing cautious optimism that enrollments by new students will not decline as much as they had feared, and some may even see increases due to steps they have taken this spring.
"The intellectual contributions and diverse cultural perspectives that international students bring to U.S. campuses are extremely valuable. Educators are letting students know they are welcome here and working to prepare them for a successful academic experience in the United States," said IIE president Allan Goodman. "It is important that we all continue to address students' needs and concerns in the coming year."
Variations in yield by U.S. study destinations
The findings of this survey suggest that variations in international undergraduate yield are being felt by some institutions more than others. Admissions and yield patterns in the top four host states – California, New York, Texas, and Massachusetts – compared favorably to the national average, except for Texas. Yield rates in New York and Massachusetts remained steady from the prior year at 22 percent and 31 percent, respectively. California institutions reported a slight increase in yield, which grew from 23 percent to 25 percent in fall 2016 to fall 2107. In contrast to the other three top host states, respondents from Texas reported a sizeable decrease in yield from 44 percent to 35 percent. While Texas institutions reported large declines in yield, their yield remains notably higher than the national average.
Institutional and Student Concerns
Concern about international student yield is widespread and varies by students' countries or regions of origin. Institutions are most highly concerned about whether admitted students from the Middle East will arrive on campus in the fall. Securing and maintaining a visa is reported as the top concern among these students and nearly 50 percent of higher education institutions felt the same way as students. Feeling welcome in the United States was an almost equal concern, with 41 percent of institutions noting so from their conversations with students. Additional factors that influence these decisions include affordability, physical safety, and post-graduation employment opportunities.
Graduate Student Yield
According to an independent survey conducted separately by the Council of Graduate Schools in May 2017, graduate yield is showing evidence of steeper declines in yield among international master's students. Graduate deans at 46 percent of responding institutions reported substantial declines. Given that the large majority of international graduate students are offered admission into master's degree programs, this may have implications for first-time enrollment of international graduate students for fall 2017.
National Context
Following up on a survey on a survey released this winter showing the number of applications colleges received (AACRAO, April 2017), the new IIE-led survey asked colleges to report on how many of the international student applicants they accepted, and of these accepted students, how many have indicated they plan to enroll, comparing these figures to the same indicators from last year. The snapshot of expected yield as of May 2017 serves as a useful tool for colleges and universities to track the progress of their admissions recruitment and enrollment processes, and take active steps to address changing needs.
Earlier concerns among students and educators about the effect of the Executive Order temporarily limiting visitors from six nations from entry to the United States may be somewhat ameliorated by the guidance issued to consular officials worldwide (effective June 29) that an acceptance to study or lecture at U.S. universities would qualify as a "bona fide" relationship with a U.S. entity and therefore students from the affected countries who intend to enter the United States for higher education will not be barred from entry under the EO for the time being. Final enrollment figures for this fall will depend on students being able to get visas on a timely basis and to gain entry to the United States.
About the Study
This survey was intended to capture a snapshot of international student yield rates as of May 15, 2017. All five partnering higher education associations distributed the survey to their member institutions in the U.S. in May and June 2017. Survey respondents were asked to provide the number of admissions offers made to international students and the number of deposits received/admissions offers accepted for both Fall 2016 and Fall 2017, to enable a comparison over one year. The survey captured 165 valid responses from institutions in 33 states, reflecting both undergraduate and graduate respondents. Not all respondents provided complete data, so valid item response rates are lower for some questions. Yield is defined as the percentage of students that attend a college or university from the admitted student population. For purposes of this survey, yield is calculated by dividing the number of admissions deposits received by the number of offers of admissions made by the institution.
About the Institute of International Education
The Institute of International Education (IIE) works with policymakers, educators and employers across the globe to prepare students and professionals for the global workforce and equip them to solve the increasingly complex challenges facing our interconnected world. An independent, not-for-profit organization founded in 1919, IIE has a network of 18 offices and affiliates worldwide, and over 1,300 member institutions. Since its founding, IIE has also established itself as a world leader in conducting longitudinal research on the global mobility trends of international students.
For more information, visit the organizations' websites: