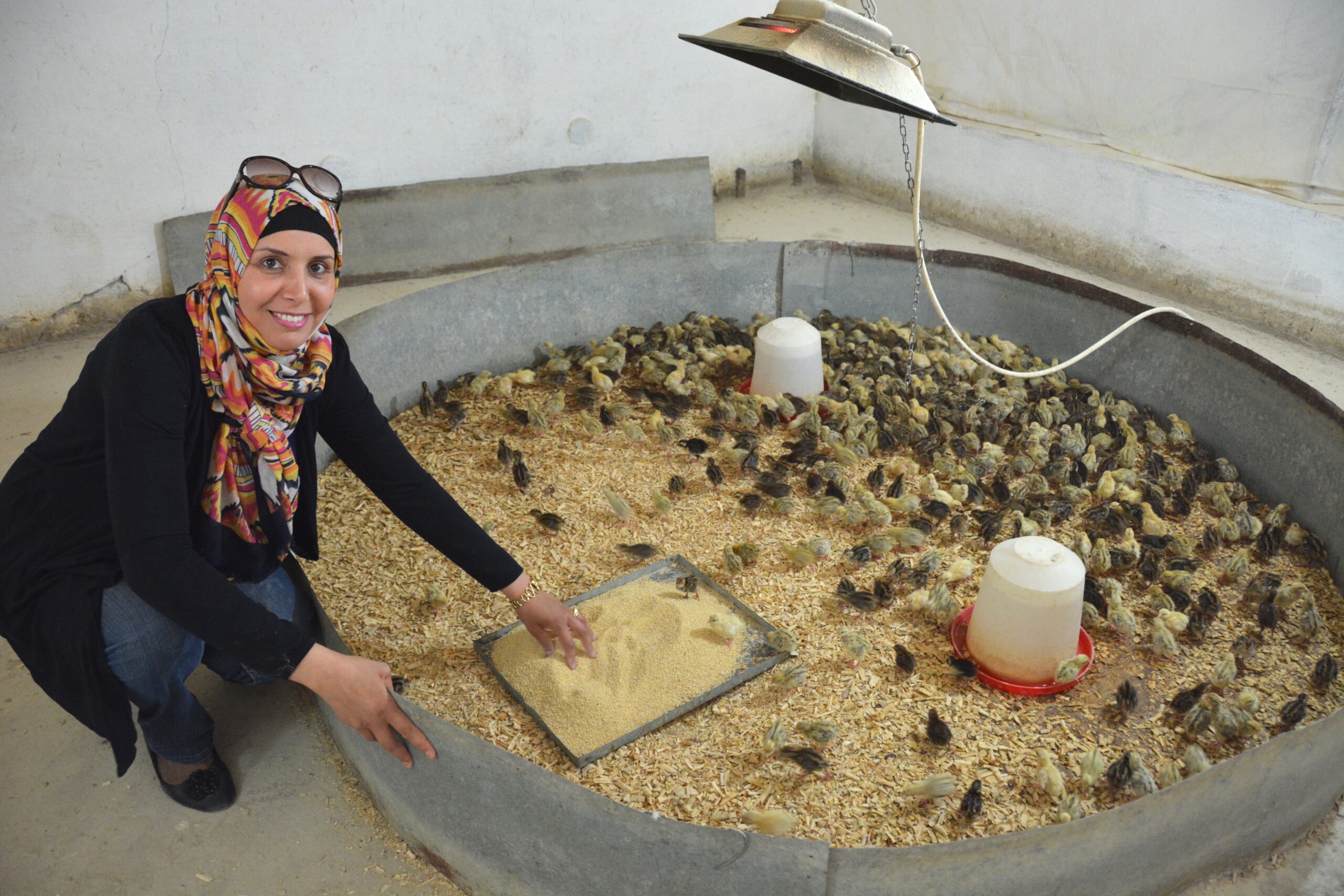 TUNIS, TUNISIA, August 13, 2017—Are you a Tunisian woman entrepreneur with a business in the formal sector? Are you motivated to take your business to the next level? WES-Up, an exciting accelerator and business growth initiative, offers Tunisian women entrepreneurs a path to business growth. Through one-on-one coaching, technical assistance, strategic growth planning and networking opportunities, women entrepreneurs will reach new markets, forge partnerships, develop products or services, and access financial resources. Selected entrepreneurs will have an opportunity to make a pitch to venture capitalists and other potential funders to obtain further funding.
WES-Up will be offered at the Women's Enterprise for Sustainability (WES) business development centers in Bizerte, Kef, Tunis, Sfax, Kairouan, Gafsa, Tozeur, Zarzis and Tataouine. The WES Center in Sfax will have a particular focus on supporting women's entrepreneurship in STEM fields. Contact the WES Center in your region to learn more about WES-Up and how to apply. Applications are due 6 October 2017.
Since 2012, more than 3,000 Tunisian women entrepreneurs have benefitted from training, networking and coaching support through the WES program; as a result, more than 380 women have launched or expanded their own businesses. Designed and managed by the Institute of International Education (IIE), WES is funded by the U.S. Department of State's Middle East Partnership Initiative (MEPI) and implemented in collaboration with nine Tunisian partner organizations. In addition to the new WES-Up initiative, WES Centers offer training and support to women at all stages of business development.
About the Middle East Partnership Initiative (MEPI)
The Middle East Partnership Initiative (MEPI) is a unique program designed to engage directly with and invest in the peoples of the Middle East and North Africa (MENA). MEPI works to create vibrant partnerships with citizens to foster the development of pluralistic, participatory, and prosperous societies throughout the MENA region. To do this, MEPI partners with local, regional and international nongovernmental organizations, the private sector, academic institutions, and governments. More information about MEPI can be found at: www.mepi.state.gov.
About the Institute of International Education (IIE)
The Institute of International Education is a world leader in the international exchange of people and ideas. An independent, not-for-profit organization founded in 1919, IIE has a network of 19 offices worldwide and over 1,600 member institutions. IIE designs and implements educational and leadership training programs in more than 180 countries, impacting over 27,000 people annually.
IIE's Center for Women's Leadership Initiatives provides opportunities for women worldwide to participate in cutting-edge professional development training and to pursue higher education. Through the Center's programs, women develop and join networks of peers and mentors, and ultimately serve as innovative leaders in the public and private sectors around the world. Visit www.iie.org and www.wesglobal.org.
Tunis: Tunisian Association of Management and Social Stability
Email: tamsswes2016@gmail.com
Tél: +216 29 55 79 57
KEF: Association Horizons Kef pour le développement intégral.
Email: horizonswes2016@gmail.com
Tél: +216 27 358 300
Kairouan: Union National des Femmes Tunisiennes
Email: centrewesunftk@gmail.com
Tél: +216 40 89 17 95
SFAX: – Association de la continuité des générations
Email: acg.generations@gmail.com
Tél: +216 20 206 272/ 51 918 633
SFAX: – Tunisian Association of Management and Social Stability: Femmes en STEM (Science, Technology, Engineering, Mathematics)
Email: tamss.sfaxsud@gmail.com
Tél: +216 97 104 105
GAFSA: Association du développement Gafsa Sud
Email: adgswes2016@gmail.com
Tél: +216 58 290 448/ 97 544 173
Tozeur: Association La Ruche pour la citoyenneté active
Email: laruchewes2016@gmail.com
Tél: +216 21 727 450
+216 52 727 459
Zarzis: Association du développement durable et de la coopération internationale
Email: contact@addcizarzis.org
Tél: +216 22 978 763
Tataouine : Association NOUR Tataouine
Email: nour.association@live.fr
Tél: +216 55 665 590
+216 41 979 785