IFP Report Highlights Success of $420 Million-Investment in Fellowship Programs

Study also highlighted impact on career advancement, and the program's positive effects on female alumni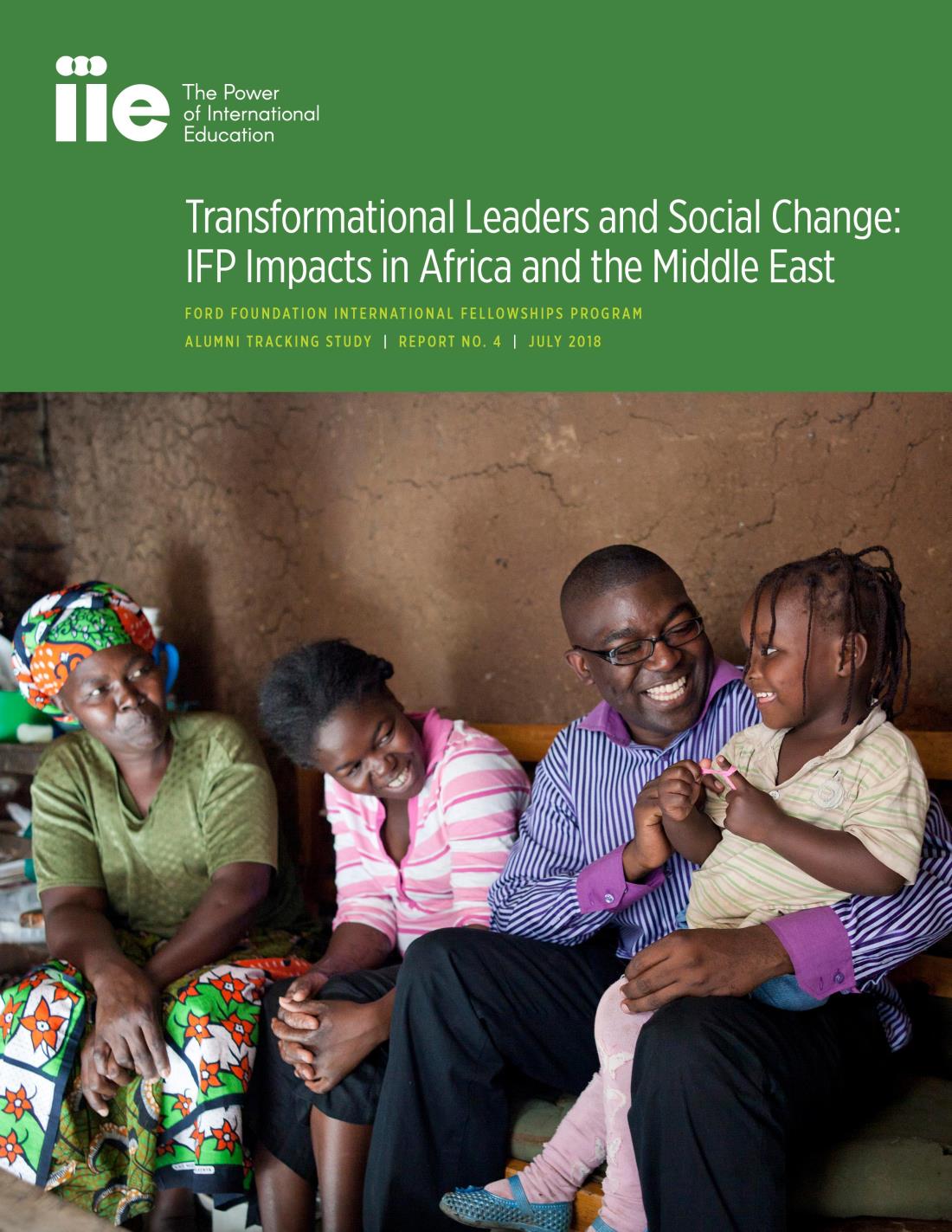 NAIROBI, September 19, 2018 — Investing in committed individuals from marginalized communities has a transformative effect on their lives, the communities in which they reside, and the organizations they are affiliated with, according the latest report from the Institute of International Education (IIE)'s 10-year alumni tracking study of the Ford Foundation's International Fellowships Program (IFP). Released today, Transformational Leaders and Social Change: IFP Impacts in Africa and the Middle East, provides important insights into the personal, organizational, community, and societal impacts of IFP alumni in Kenya, Nigeria, Palestine, and South Africa.
Commenting on the results of the report, Maurice Makoloo, Regional Director, Eastern Africa Ford Foundation, said, "This study confirms that when every person irrespective of their background is provided with as equal opportunity as the next person, they develop their talents to incredible high levels. Ultimately, the investment in these individuals empower them to make significant contributions to advance our society. In many cases, IFP Fellows were the first people in their families and local communities to obtain post-graduate degrees, and in some cases, to obtain any degree at all."
Between 2001 and 2013, IFP opened pathways to higher education for 4,305 social justice leaders from the world's most vulnerable populations in 22 countries in the developing world. Despite being from four different locations, alumni share certain commonalities: past challenges stemming from discrimination and economic hardship, their dedication to social justice activism, and their commitment to sharing the values of IFP in their home communities.
"Our approach goes beyond the self-reported accounts of the program beneficiaries, and goes directly to the communities that have been affected," explained Mirka Martel, IIE's Head of Research, Evaluation and Learning. "Very few studies can present data from this perspective."
The results of this study show a largely positive impact, with alumni saying that their IFP experience increased their confidence, awareness, self-identity, commitment, leadership, career advancement despite challenges upon returning to their communities at the end of the fellowship. Some alumni returned to face career barriers endemic to their community and home region, such as high unemployment rates and other labor market challenges.
At an organizational level, alumni and community stakeholders said that these organizations now have a stronger work ethic, consistency, transparency, and accountability since alumni returned to their home communities. Stakeholders also said that the alumni they work with are more reliable and committed to getting the job done.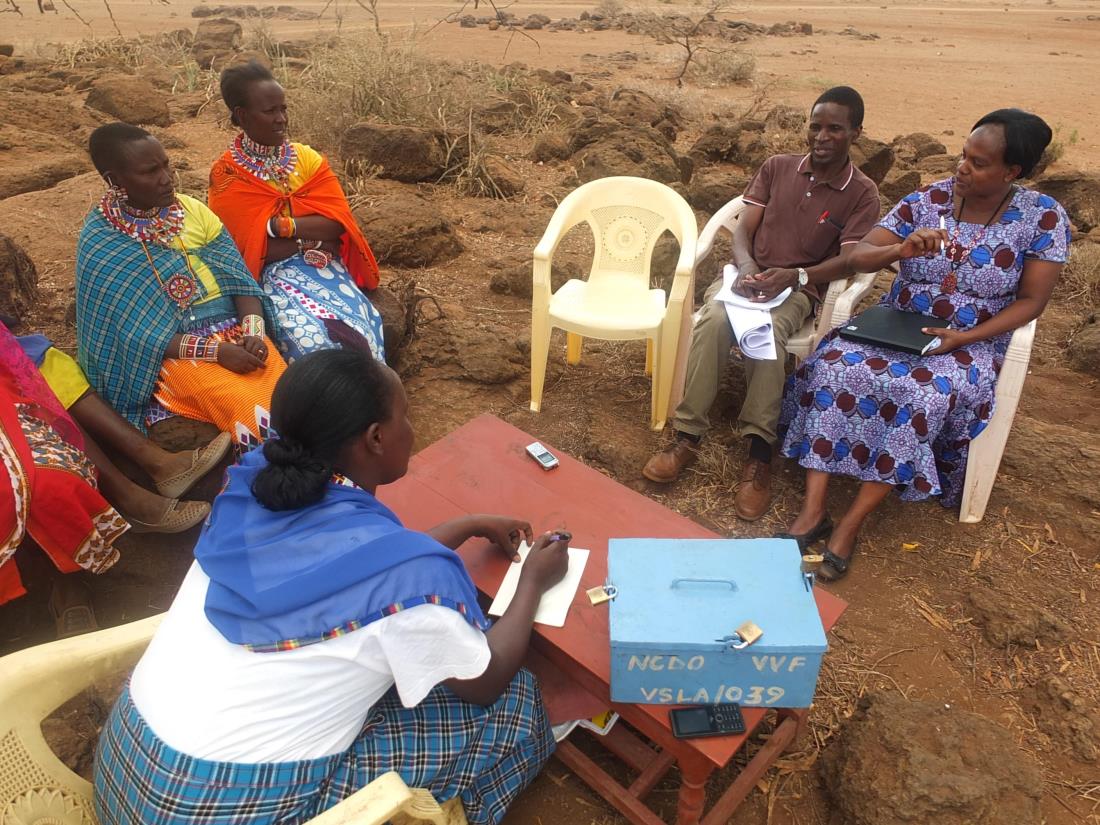 Interviews and focus groups with IFP alumni and community members showed that after IFP, alumni were more active and engaged in their communities, with a large majority of alumni returning to their home to apply the skills and knowledge they learned while on fellowship to improve their communities.
Alumni returned to focus on a wide range of areas including the criminal justice system, food security, rights for those with disabilities, and education expansion. Their contributions and impact in these areas can be seen in policy, programming, and planning. Many alumni in this region are now in high-level positions that they use to influence societal change. They also use their high-level positions to strategically challenge social norms and are key to moving social justice forward in their societies.
Additionally, results showed that family support for alumni varied depending on gender and aligned with their society's expectations of women as traditional caretakers. Due to this expectation, many alumnae faced challenges making arrangements with their families so that they could participate in IFP.
IFP's emphasis on transparency proved to be an inspiration to alumni. They hope to replicate similar models of transparency along with IFP's commitment to social justice in their communities. In all four locations, the results of the fieldwork showed that higher education is key to advancing social justice forward on a community and societal level.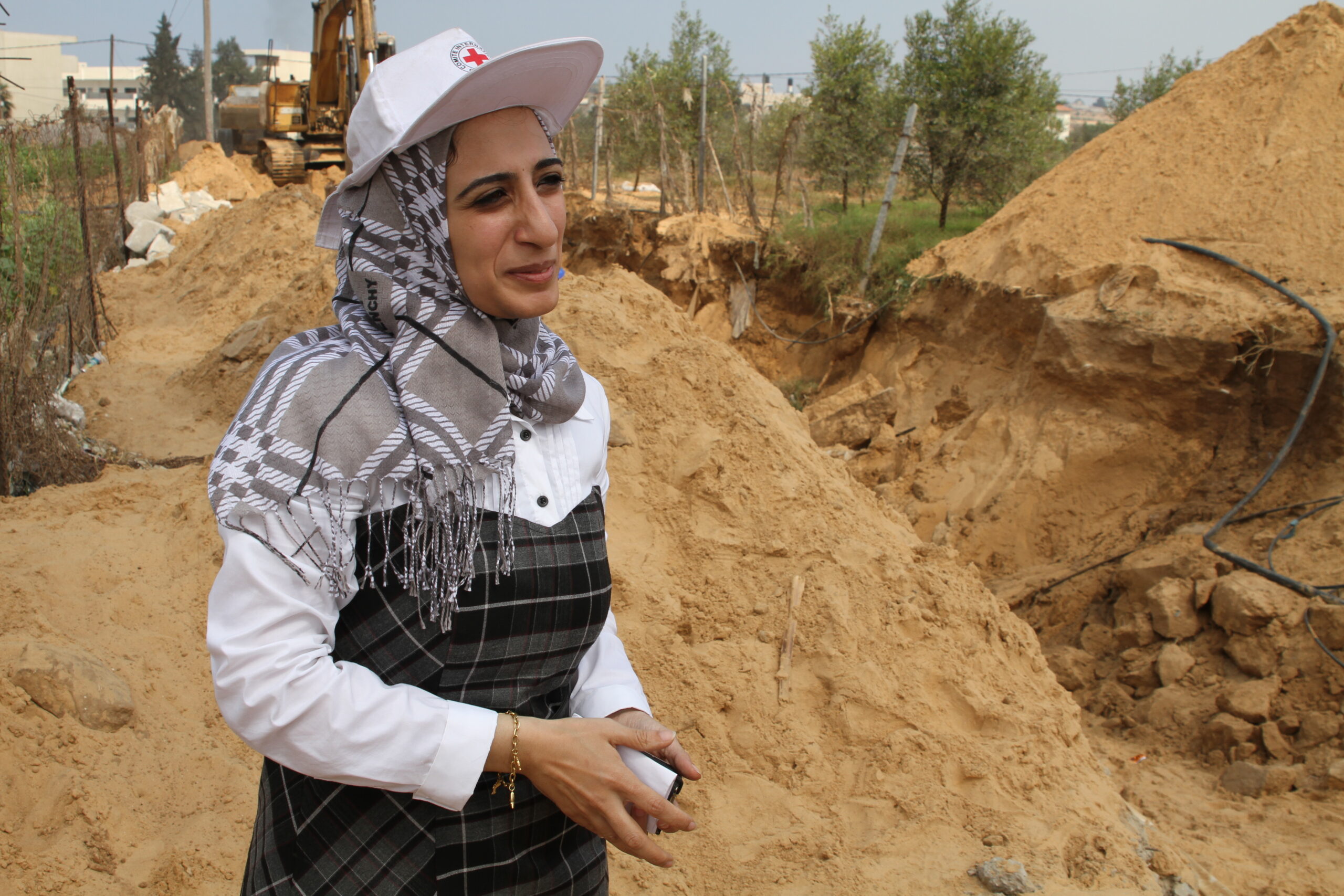 One of the cross-cutting themes that emerged from the research was the profound impact that the program had on female alumni and their communities. The research showed that in instances where an alumna had experienced higher levels of marginalization, the more of an impact their selection and participation in IFP had on their personal lives and on changing social norms in their communities.
"I never thought I was supposed to have an education or even allow my daughter to have an education," a Nigerian alumna said. "I just thought that maybe when she finished secondary school, she will get married and she will be in her husband's home. But my perspective had changed, today my daughter is a Ph.D. holder and she is a lecturer in the university."
For Mohammed Bulle, an alumnus from Garissa county, for example, IFP has allowed him to have a more direct impact on Kenya's food security policies through his work at the Agricultural Development Corporation (ADC).
"IFP experience was inspiring," a Palestinian alumna said, adding, "I try my best to be fair, supportive, and professional with people as IFP was fair and supportive to me."
Overall, the report showcases the crucial role alumni now play as models and mentors in their home communities as advocates for social justice. Results showed that this was especially true for female alumni where they were, many times, the first woman in their communities to have the opportunity to pursue their higher education goals.
---
About IFP and the Alumni Tracking Study
The Ford Foundation provided $420 million in funding resources for IFP, the single largest program commitment in its history. Between 2001 and 2013, the program supported graduate-level education for 4,305 emerging social justice leaders from 22 countries, representing a wide range of groups discriminated against on account of their gender, race, ethnicity, religion, economic and educational background, or physical disability. IFP's underlying assumption was that, given the right tools, emerging leaders from disadvantaged communities could excel in postgraduate studies and return home to improve conditions in their communities.
This report is the fourth the IFP Alumni Tracking Study series. The first report, Social Justice and Sustainable Change: The Impacts of Higher Education, was released in April 2016 and highlighted survey findings from over 1,860 alumni from 22 countries where the program was implemented. In March 2017, IIE released Social Justice Leaders in Action: IFP Impacts in Asia, a qualitative account of IFP impacts among alumni in India, Indonesia, and the Philippines, based on interviews and focus groups with 274 alumni and community stakeholders. The third report, Leaders, Contexts, and Complexities: IFP Impacts in Latin America, was published in November 2017.
About the Ford Foundation
The Ford Foundation is an independent, nonprofit grant-making organization. For 80 years it has worked with courageous people on the frontlines of social change worldwide, guided by its mission to strengthen democratic values, reduce poverty and injustice, promote international cooperation, and advance human achievement. With headquarters in New York, the foundation has offices in Latin America, Africa, the Middle East, and Asia.
About IIE
For nearly a century, IIE has been a world leader in international education. We work to build more peaceful and equitable societies by advancing scholarship, building economies and promoting access to opportunity. As a not-for-profit with 19 offices and affiliates worldwide, IIE collaborates with a range of corporate, government and foundation partners across the globe to design and manage scholarship, study abroad, workforce training and leadership development programs
For more information, contact:
Catherine Morris, cmorris@iie.org , +1 (202) 326-7765