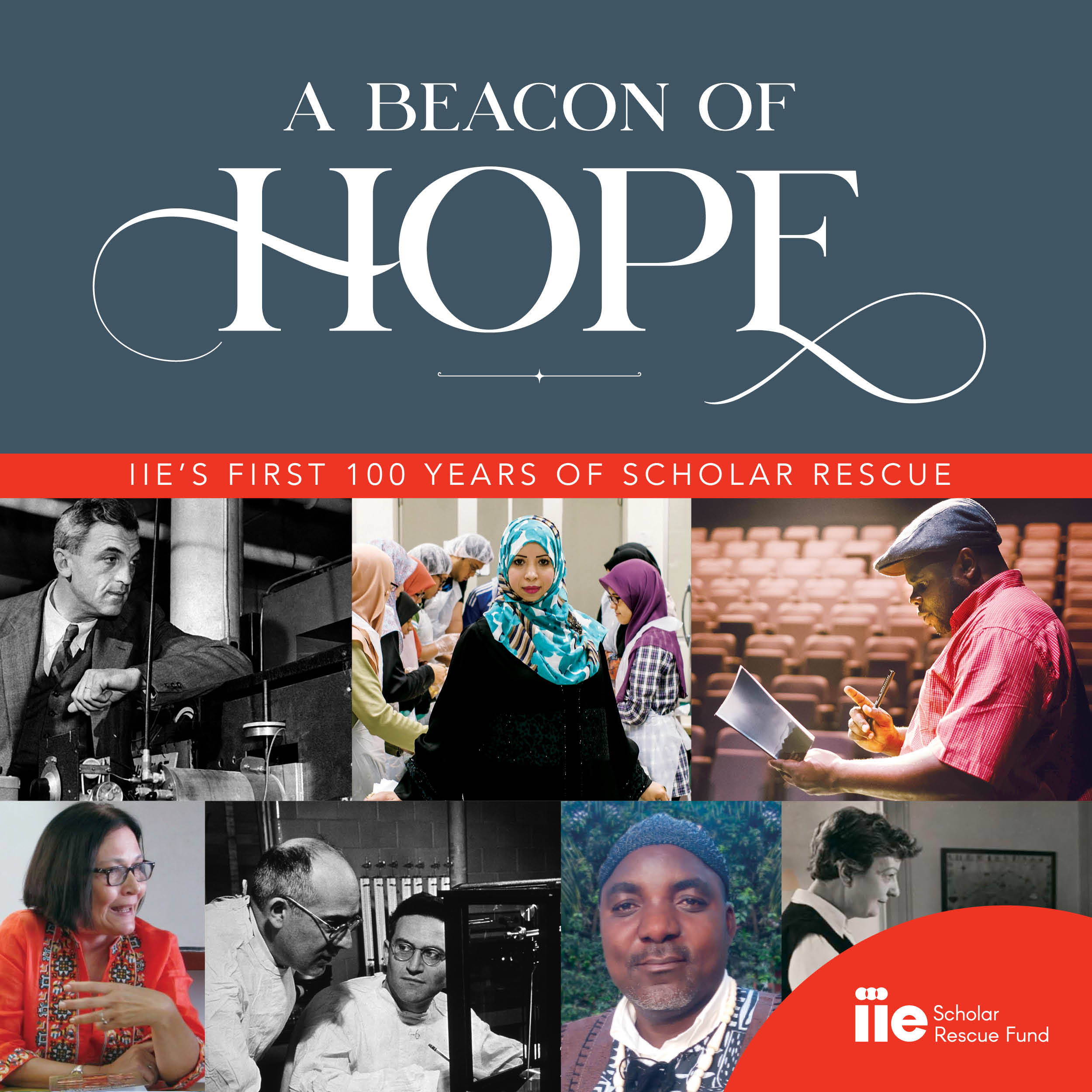 Announcing the release of a new publication to commemorate IIE's century-long history of supporting threatened and displaced scholars
A Beacon of Hope: IIE's First 100 Years of Scholar Rescue celebrates the dedication, resilience, and work of the scholars IIE has assisted since 1920, and it honors our many partners across the globe who have made this possible. The publication offers an in-depth look at IIE's efforts to support threatened and displaced university students and professionals, from our earliest years, when IIE worked to save academics fleeing fascism in Europe, to the 21st century, when IIE established programs like the Emergency Student Fund (ESF) and Scholar Rescue Fund (IIE-SRF). A Beacon of Hope includes:
Stories of the IIE-supported scholars who overcame incredible obstacles to make important contributions to their academic fields and to our world, including Nobel Prize winners;
Profiles of the many partners and donors worldwide who have joined with IIE to save the lives and careers of vulnerable academics;
Brief histories of several past IIE initiatives, including the South Africa Education Program and the Emergency Program to Aid Hungarian University Students and Scholars;
An essay by IIE President & CEO Allan E. Goodman and IIE-SRF Director James Robin King reflecting on scholar rescue today, including how it differs from the past and the ways in which IIE has adapted its work to respond to the complexities of the contemporary world; and
An in-depth look at IIE-SRF's efforts to preserve national academies in Iraq, Syria, Yemen, and Venezuela, where protracted violence and instability have threatened to destroy entire higher education systems.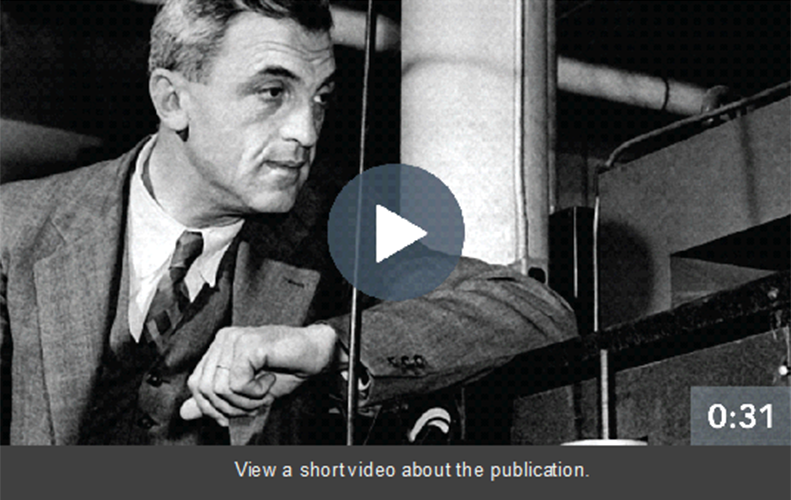 You may access A Beacon of Hope at www.scholarrescuefund.org/news-and-events. We encourage you to explore the publication and to share it with your colleagues and among your networks.
As we enter IIE's second century of scholar rescue, we are keenly aware that we must remain a lifeline for threatened scholars. Until the day arrives when all academics worldwide are able to safely conduct their work without fear of violence or repression, IIE will continue to strengthen our efforts to protect their lives and voices. You are invited to partner with us by referring a scholar in need of support, making a donation, or joining the IIE-SRF Alliance, our new global network of partners committed to offering practical support to threatened and displaced scholars. Your partnership and support will help IIE continue this life- and career-saving work well into our next 100 years.