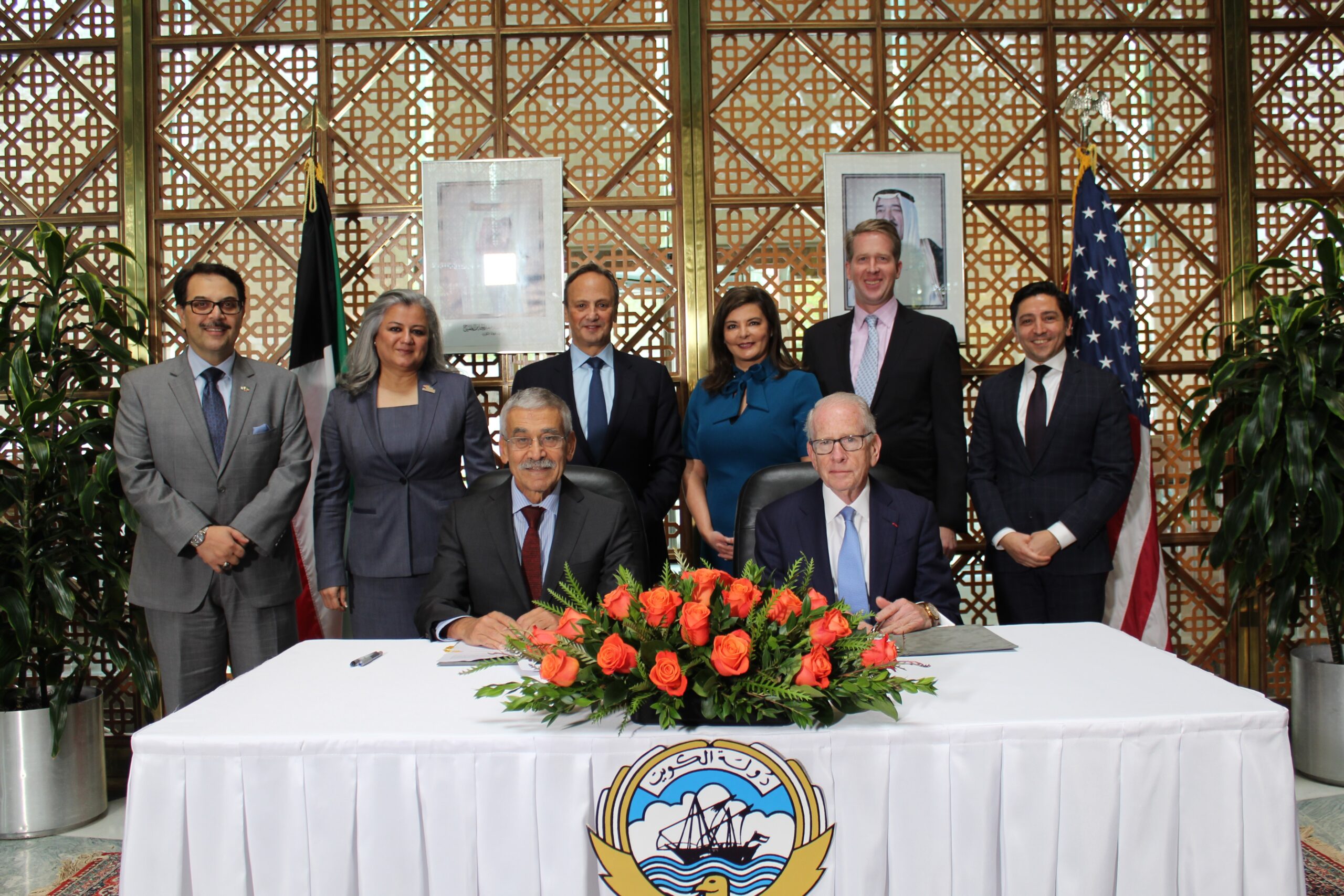 WASHINGTON, DC, November 8, 2019—Last week, the Institute of International Education (IIE) signed an agreement with the Kuwait Foundation for the Advancement of Sciences (KFAS) to implement the Kuwait Graduates Program (KGP). The Program will be a three-year partnership among IIE, KFAS, the Kuwait Ministry of Higher Education and Kuwait Cultural Office in Washington, DC to provide enhanced guidance and mentorship for Kuwaiti college students to improve their competitiveness for post-graduate employment.
IIE advisors will provide career coaching, job readiness, and skills development services for KGP Fellows to increase their employability and competitiveness for Optional Practical Training (OPT) opportunities at leading global companies in the United States. The program will equip students with career‐critical skills, knowledge, and guidance to improve job placement rates for Kuwaiti students upon graduation. Building on IIE's expertise in providing highly customized leadership development training and career placement services for international students, IIE will support the Fellows to obtain their OPT status and guide them in securing OPT opportunities in the United States after they graduate.
IIE will develop an individualized OPT plan based on each Fellow's field of study, interest, and long-term career goals, and conduct targeted outreach to US companies, organizations, and institutions to identify opportunities for the Fellows and advocate on their behalf. During their OPT experience, IIE, in collaboration with KCO, will monitor and support the Fellows to ensure progress and meet the program's desired outcomes. KGP Fellows will be also provided with required training upon completion of their OPT to support their re-entry into the job market in Kuwait.
Dr. Allan E. Goodman, the President and CEO of IIE, called this agreement, "a model for how exchange and scholarship programs ought to support students in the United States during the final years of their education. We hope that it will inspire other countries to pursue similar programs to help students and recent graduates maximize their employment opportunities after graduation."
Dr. Goodman signed the agreement on behalf of IIE. Dr. Adnan Shihab-Eldin, the Director-General of KFAS, signed on behalf of KFAS.
About the Institute of International Education
Now celebrating its Centennial year, IIE was established in 1919 with the founding premise that international exchange could make the world a more interconnected place. IIE works to build more peaceful and equitable societies by advancing scholarship, building economies and promoting access to opportunity. IIE collaborates with a range of corporate, government and foundation partners across the globe to design and manage scholarship, study abroad, workforce training and leadership development programs.