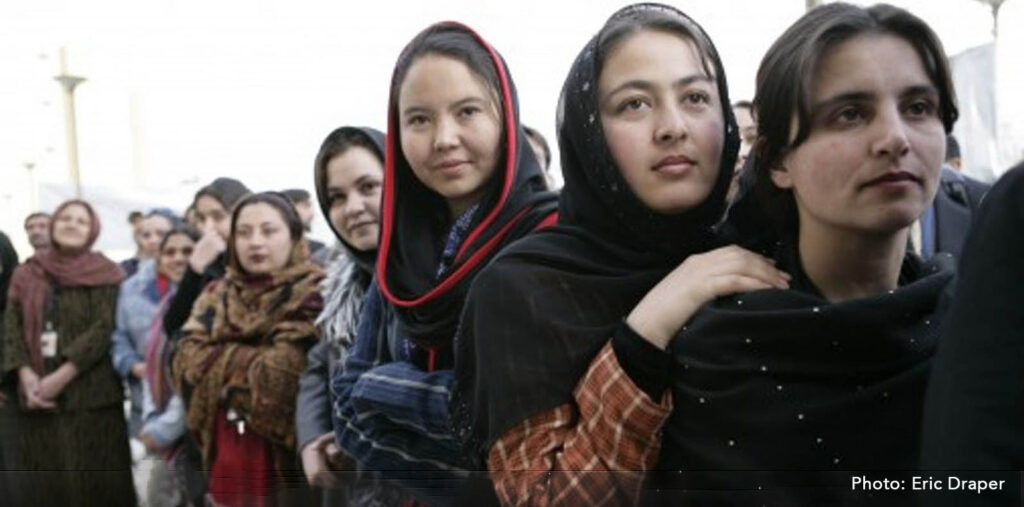 Afghanistan's Taliban-imposed prohibition on women attending universities has sparked international outrage and left many Afghans feeling hopeless.
Education unlocks a future. To deny women and girls access to higher education is to deny them basic human rights. Higher education is a pathway to independence, self-agency, and socio-economic mobility. IIE is pursuing every avenue to expedite aid to Afghan women and girls banned from accessing higher education.
IIE's programs are committed to help ensure quality education and safeguarding people's future worldwide. We stand with the women of Afghanistan in their pursuits of an education and the future that comes with it.
IIE's history of aiding students and scholars in the face of crises goes hand in hand with the history of our organization. Our current education in emergencies programs include:
IIE's Odyssey Scholarship enables refugee and displaced individuals in Afghanistan and across the world to enroll in fully-funded Bachelor's and Master's degree programs.
The IIE Emergency Student Fund supports international students from Afghanistan and beyond, because students deserve the opportunity to pursue their dreams, regardless of turmoil occurring in their home countries.
When female students are denied access to education, female academics and researchers are also targeted, which is why IIE's Scholar Rescue Fund provides safe haven to scholars in Afghanistan and beyond.
And IIE administers The Qatar Scholarships for Afghans Project (QSAP), a scholarship program supporting 250 Afghan refugee students, half of them women, to study in the United States.
Please join us in helping to save lives and preserve knowledge by supporting the students and scholars under threat in Afghanistan with a contribution to IIE's Afghanistan Crisis Response. Learn more here.