IIE is pleased to announce the winners of the 2019 IIE Photo & Impact Story Contest!
In September, we asked current and past participants of IIE-managed programs to submit their photos and impact stories that demonstrated the power of international educational exchange.
The contest provided students, scholars, and professionals the opportunity to reflect on their international experience, share their story with others, and share how international education connects people and transforms lives, careers, and communities around the world for the better.
The winner and two runners-up will soon receive $300, $200, and $100 (USD) gift cards.See their winning entries and read about them below!
1st Place: Celinda Chang, Boren Scholar in Japan, 2018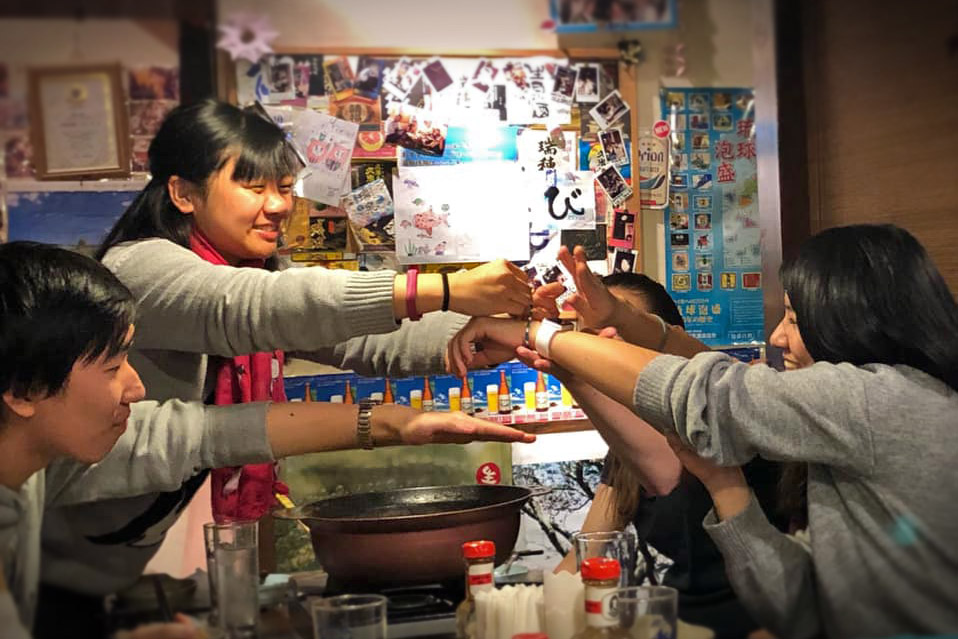 Impact Story: 信頼関係 shinraikankei (N): relationship of trust. This became our program's catchphrase. It started off as a joke, actually. We had orientation in Yokoze, a small town in Saitama Prefecture, where we were thrown into the Japanese immersion experience and started our academic studies with discussions on community building and revitalization. Shinraikankei was one of the key terms, and for some reason – maybe the fact that it is four characters like a classic Japanese idiomatic yojijukugo – it stuck with us. When someone shared snacks, we were building shinraikankei. If someone lent someone a pen, it was because of shinraikankei.
As the first semester came to a close and the fall students prepared to depart Japan, I thought about how I could give them one last bit of shinraikankei. And so, I made each of my friends, our program professors and TA included, a friendship bracelet as a symbol of the shinraikankei we had made together in the last three months. This photo captures the moment in which I handed out each bracelet at our final group dinner. "This is the ultimate shinraikankei photo," our program director said as she snapped the picture – as I tied the bracelet on one friend's wrist, another was helping me tie it correctly and yet another made sure it wouldn't fall in the pot of food below.
Shinraikankei became a key component throughout the entirety of my 2018-2019 Boren and Freeman-ASIA study abroad experience. Trust allowed me to make connections with people from all over the world. It allowed me to create more meaningful friendships in one year than I ever had in my life. Without trust, I wouldn't have agreed to do all-night karaoke with students I just met, who would become some of my closest friends. Trust enabled me to make myself vulnerable and embark on many adventures, big and small. Most importantly, I needed to trust myself and my capabilities in order to have accomplished all that I was able to do. Interning/volunteering at a hospital's palliative care unit, writing a 17-page research paper on Japanese Kampo medicine, completing group projects in Japanese content courses, exploring school life and making friends through three dance clubs, navigating solo travel, passing the JLPT N2 exam- these all required a great deal of trust in myself, as well as mutual trust with the community that I became a part of. Because of the opportunities that Boren and Freeman-ASIA ultimately allowed me to experience with the Middlebury School in Japan, I learned to build shinraikankei in all walks of life, and I learned how to trust myself. Shinraikankei is something that I will keep in my heart as I strive toward a future in which I can encourage international exchange and the greater world community.
2nd Place: Ludia Ock, Cargill Scholar in the U.S., 2018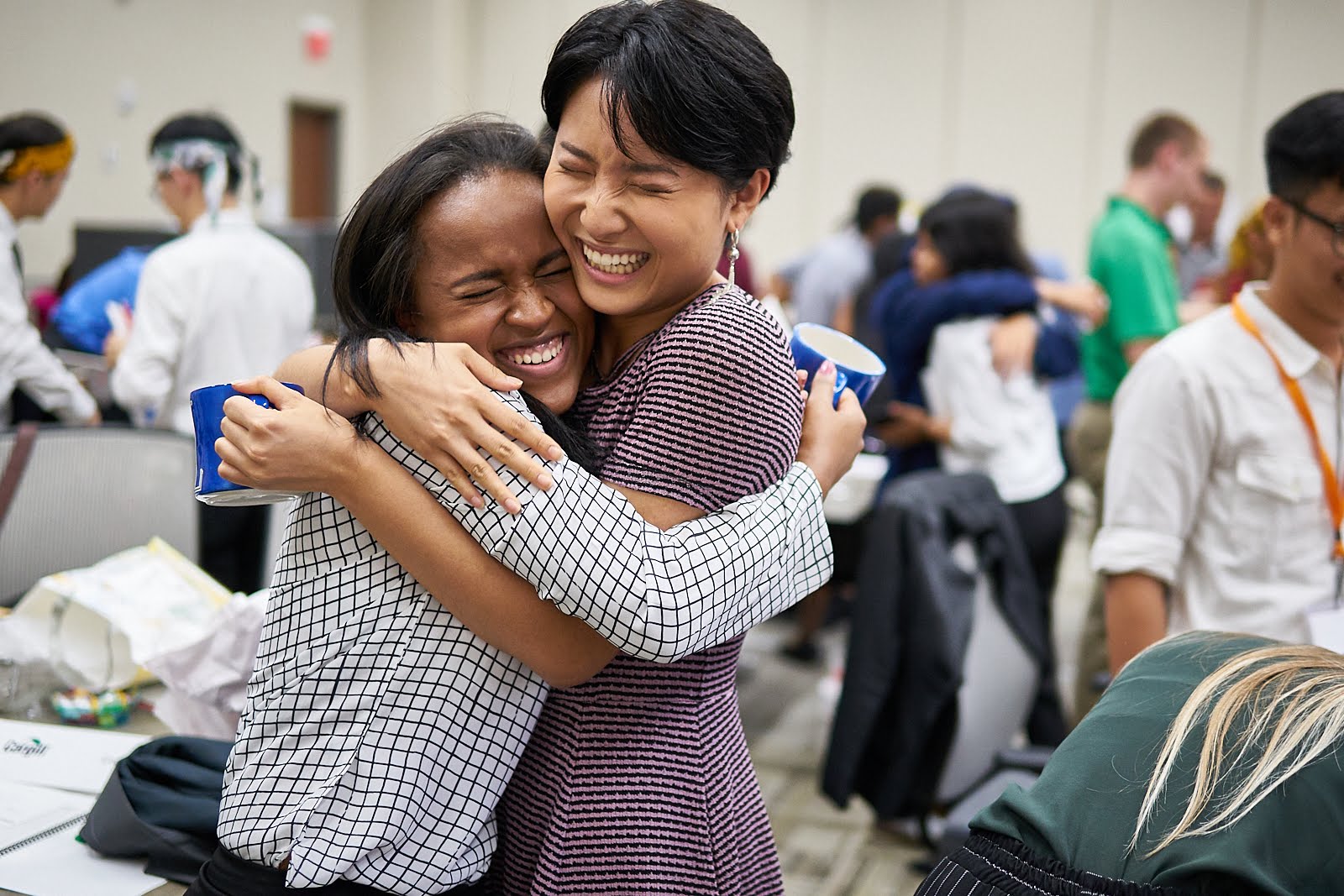 Image by Mark Luinenburg
Impact Story: As a child of immigrants hailing from a diverse neighborhood in Queens, New York, I always thought I was exposed to a great scope of culture. I could access authentic Puerto Rican food from a few subway stops away and walk to a nearby Chinatown. I always believed the abundant ethnic enclaves in New York allowed me to access more of the world at the tip of my fingers. However, I never thought I could meet citizens from all over the world in the same way that I did at the IIE-managed Cargill Global Scholars Program in the summer of 2018.
At this program, I met students from China, India, Indonesia, Brazil, and Russia. We were presented with the ultimate honor of cultivating leadership skills with individuals from all corners of the world. I realized quickly that my peers and I had a variety of common languages that transcended the spoken word, such as our common desire to help the world using invaluable leadership skills. In our individual team case study and presentations geared towards improving sustainability measures, we shared recommendations to Cargill about how they can implement more sustainable measures in their agricultural operations. Through activities that fostered intercultural understanding, we were able to speak candidly about stereotypes and biases. In a more relaxed setting, we took a boat ride out to Lake Minnetonka and huddled together, jumping up and down to pop music from different cultures.
My most treasured moment from the program occurred when I was laying in my hotel bed, looking over at my roommate from Brazil and chatting about our similarities, despite having lived in different countries all our lives. During one of our last nights together, we shared not only stories and laughs, but also tears, as we bonded over the hardships of growing up in unstable single-parent households. We were people who had suffered from unsteady upbringings, but in that moment laying side by side and realizing our shared life experiences, we were more abundant than any adversities we have ever faced.
Since the program ended, I've been reminded repeatedly that these connections are everlasting. I was awarded opportunities to meet with members of my cohort beyond the one week we spent together. This past summer, I met an Indonesian member of my cohort in South Korea while I was finishing up my Davis Project for Peace Project that fostered intergenerational dialogue between Korean grandparents and grandchildren through creative oral history. Meeting with my friend from Indonesia was a colossal reminder of the power of stories that circulate in our interconnected world, reminding me that my independent summer project was partly inspired by the shared understanding of our multiple cultures and backgrounds at the Cargill Global Scholars Program. I have faith that no matter what next step I take, I'll have friends from all over the world who are cheering me on in the same way I am rooting for them.
3rd Place: Katherine Moronta Rodriguez, Generation Study Abroad Grantee in Cuba, 2019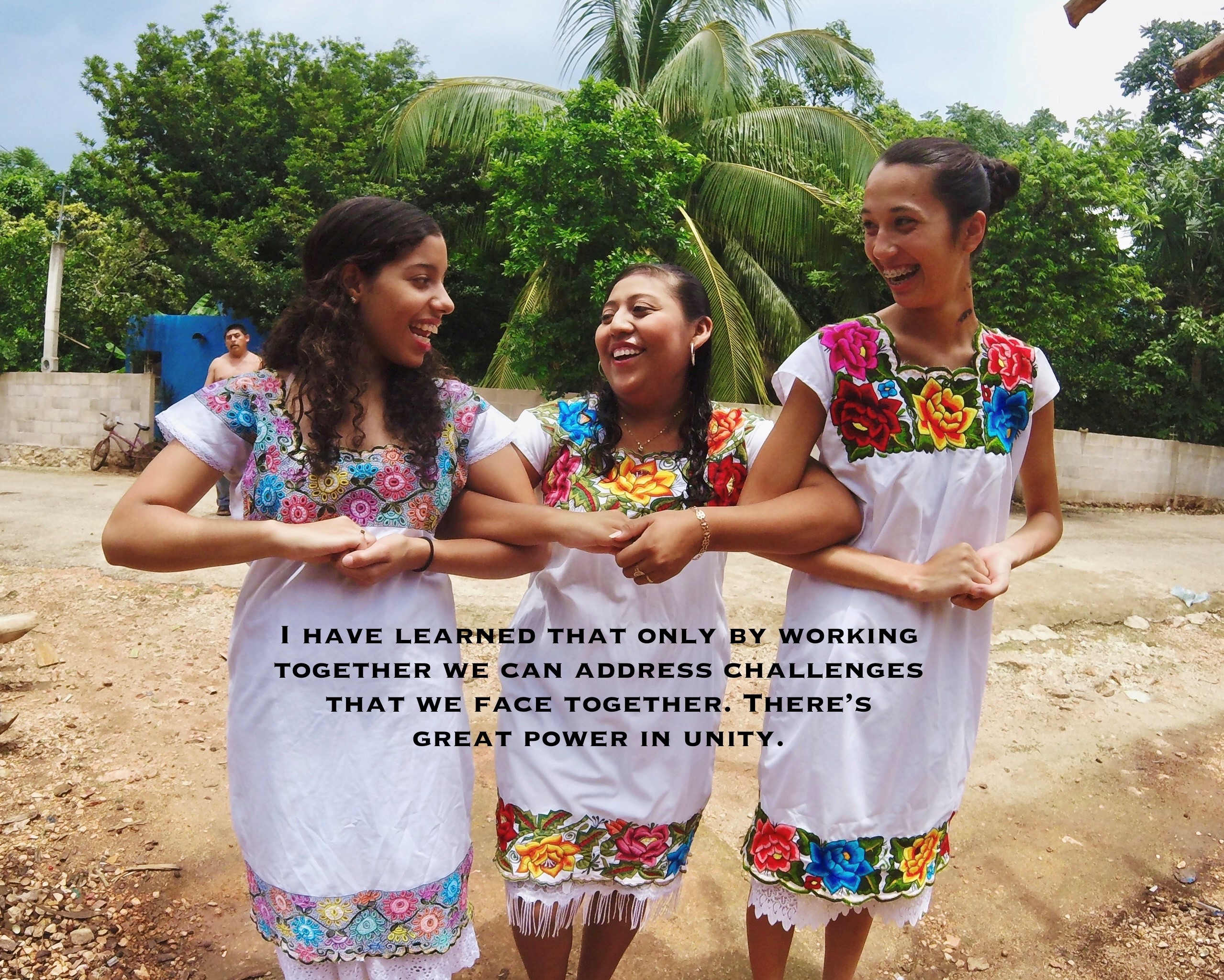 Impact Story: My name is Katherine Moronta Rodriguez. I'm currently a junior studying Finance and Spanish with a minor in entrepreneurship at Susquehanna University. IIE's contribution gave me the opportunity to travel to Havana, Cuba for this current fall semester through the GSA Travel Grant. Cuba has impacted my life in every aspect. I have improved my Spanish drastically while becoming very independent day by day, which has made me personally grow.
Even though the picture is not in the country that I'm currently in, it's one of the most important reasons that I keep traveling until this day. Everything started when I got to spend 6 weeks in Yucatan, Mexico. Here, I was able to help a very low-income community build a fence while taking the initiative to create educational games for the children to improve their hygiene for two hours every day. This fence was created between their church and a playground to create a peaceful space for the children to play.
In those six weeks, I got to build the deepest relationships with my host family and community by just spending time with them every day. Having the opportunities to visit all these places have taught me that traveling is not about the place that you are visiting, but about the connections and relationships that you build and get to know in the new places. I was just 16 years old and that experience has paved my future to take my career and opportunity very seriously. They always told me that there are many people around the world that want to be in my shoes. Since then, I have taken advantage of everything. I am the first one in my family to attend college. Since freshman year, I am a Susquehanna Service Leader where I spend 110 hours each semester volunteering at a Recreational Engagement Center. I spend 6 to 8 hours each week with children from the 3rd grade to 12th grade.
I got to travel to Buenos Aires, Argentina in the summer of 2019, where I interned with a non-profit called Brincar that helps children with autism have a happy life. For 8 weeks, I spent time with the children while also brainstorming on ways to get more donations. Now currently in Havana, Cuba, while studying, I have spent my spare time to get to know the people.
Going abroad to these places has shown me how much more of the world is left to see and to learn from. Not only have I been able to bring the skills I have learned from abroad to my community, but I also have been able to make an impact with what I have to offer in such a small amount of time. If it wasn't for the grants and scholarships like IIE, I would not have had these opportunities to step out of my comfort zone to make an impact in every community I am a part of.
Congratulations to all the winners and thanks to all the program participants who submitted images!