Partner Universities and Positions Available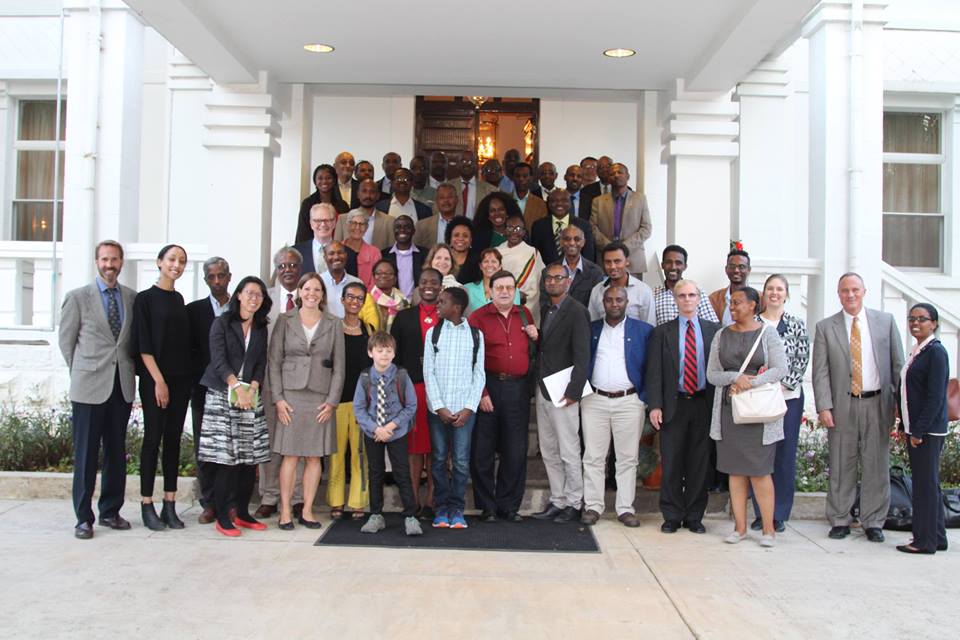 Ambassador's Distinguished Scholars and Fulbrighters arrive in Ethiopia, October 2018.
Register for a free webinar on March 11, 2020, at 10 AM EDT to learn more about the Ambassadors's Distinguished Scholars Program.
The Ambassador's Distinguished Scholars Program (ADSP) is an opportunity for qualified American scholars to help build capacity in Ethiopia's higher education. Facilities, laboratories, libraries, classrooms, and infrastructure are being developed at all universities. In its fourth round of competition, the program will connect qualified academics with a faculty position at one of five Ethiopian universities: Bahir Dar University, Aksum University, Dilla University, Hawassa University and Mekelle University. During the application process, applicants will indicate their discipline, experience, and interests.
The ADSP selects applicants based on their qualifications and match with areas of specialization desired by the host institutions. More information about each partner university is given below, along with links to their priority disciplines and a contact person.

Aksum University is located in the historic Aksum City, one of the most popular and well-known tourist destinations in Ethiopia. Since its establishment in 2007, Aksum University has shown tremendous development in both its teaching and research mandates. Its current enrollment is more than 22,000 students across its 67 undergraduate and 29 postgraduate programs, on four different campuses and two satellite centers. Aksum University has a comprehensive specialized hospital and distinguished research center in the nearby town of Selekleka.
Aksum University Priority Disciplines for ADSP 2020-21
Nestled in the beautiful town of Bahir Dar at the shores of Lake Tana and the Blue Nile, Bahir Dar University (BDU) was established in 2000 by the merger of two former higher educations institutions, Bahir Dar Polytechnic (established 1963) and Bahir Dar Teachers' College (established 1973). With a student population of more than 40,000 across its 340 degree programs, BDU is now among the largest universities in Ethiopia, with a vision of becoming one of the top ten premier research universities in Africa by 2025. Among its current research centers are those in Energy Research; Radar and Geo-Space Research; Water: Textiles and Garments; and Biotechnology. BDU has been recognized as a National Center of Excellence in teacher education and leadership studies, as well as textile engineering. It was recognized as Regional Center of Excellence in land administration, maritime, and disaster risk management and food security studies.
Bahir Dar University Priority Disciplines for ADSP 2020-21https://www.youtube.com/embed/5llCLCXGTvk

Dilla University was established in 2006 by government of Ethiopia from the former Dilla College of Teachers' Education and Health Sciences, which dated back to 1996. Currently Dilla University accommodates seven colleges and two institutes, offering 104 degree programs (from undergraduate to PhD) to more than 28,000 students. Among the seven colleges and two institutes are the Colleges of: Engineering and Technology; Agriculture and Natural Resources; Natural and Computational Sciences; Health and Medicine Sciences; and Business and Economics; and the Institute of Education and Behavioral Studies.
Dilla University Priority Disciplines for ADSP 2020-21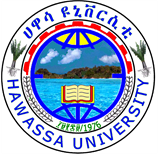 Hawassa University was established in 2000 by the merger of three independent colleges, the oldest dating back to 1976. It currently educates more than 40,000 students across 97 undergraduate, 102 graduate and 21 PhD programs. Hawassa University has two institutes (the Institute of Technology and the Institute for Policy and Development Research) and eight colleges, including the College of Medicine and Health Sciences; College of Business and Economics; College of Law and Governance; College of Social Sciences and Humanities and the College of Natural and Computational Sciences.
Hawassa University Priority Disciplines for ADSP 2020-21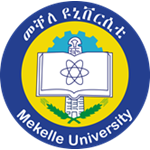 Mekelle University is a public university founded in May 2000 by the Council of Ministries Regulations No. 61/1999 of Article 3 as an autonomous higher education under the management of the Ministry of Education. Mekelle Universtiy is located in Tigray Regional State and has over 2,800 academic staff members out of which 97 are expatriate scholars. Mekelle University also has over 30,000 students enrolled in 345 undergraduate and postgraduate programs hosted run by departments in seven colleges and institutes.