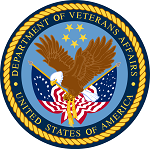 GI Bill Benefits for Study Abroad
The Department of Veterans Affairs has issued an important clarification of their policies that will help veterans and campus administrators to better understand how the GI Bill benefits can be used to help cover the cost of certain study abroad activities. The VA addresses several of the ways that students can enroll in study abroad programs, and spells out what is eligible to be covered.
---
Study Abroad
Studying abroad will give you the opportunity to acquire a greater understanding of foreign cultures and languages and the cross-cultural communication skills necessary for 21st Century leadership.
The VA has authorized GI Bill recipients to use their benefits to study abroad under certain circumstances.
Eligibility
The GI Bill also provides benefits that can be used for training in a foreign school. In general, to be eligible for training in a foreign school, you must meet the same basic eligibility requirements as for training in the United States. In addition, the training at the foreign school must be at an institution of higher learning to a standard college degree, or the equivalent, and the program of education at the foreign institution.
How Administrators Can Help
As educators and administrators, you are the campus leaders our veterans will look to for advice and assistance in pursuit of their educational goals, particularly when it comes to navigating university and Veterans Affairs requirements.
---
About the Dept. of Veterans Affairs
The Veterans Benefits Administration's mission statement is to fulfill President Lincoln's promise "To care for him who shall have borne the battle, and for his widow, and his orphan" by serving and honoring the men and women who are America's veterans.