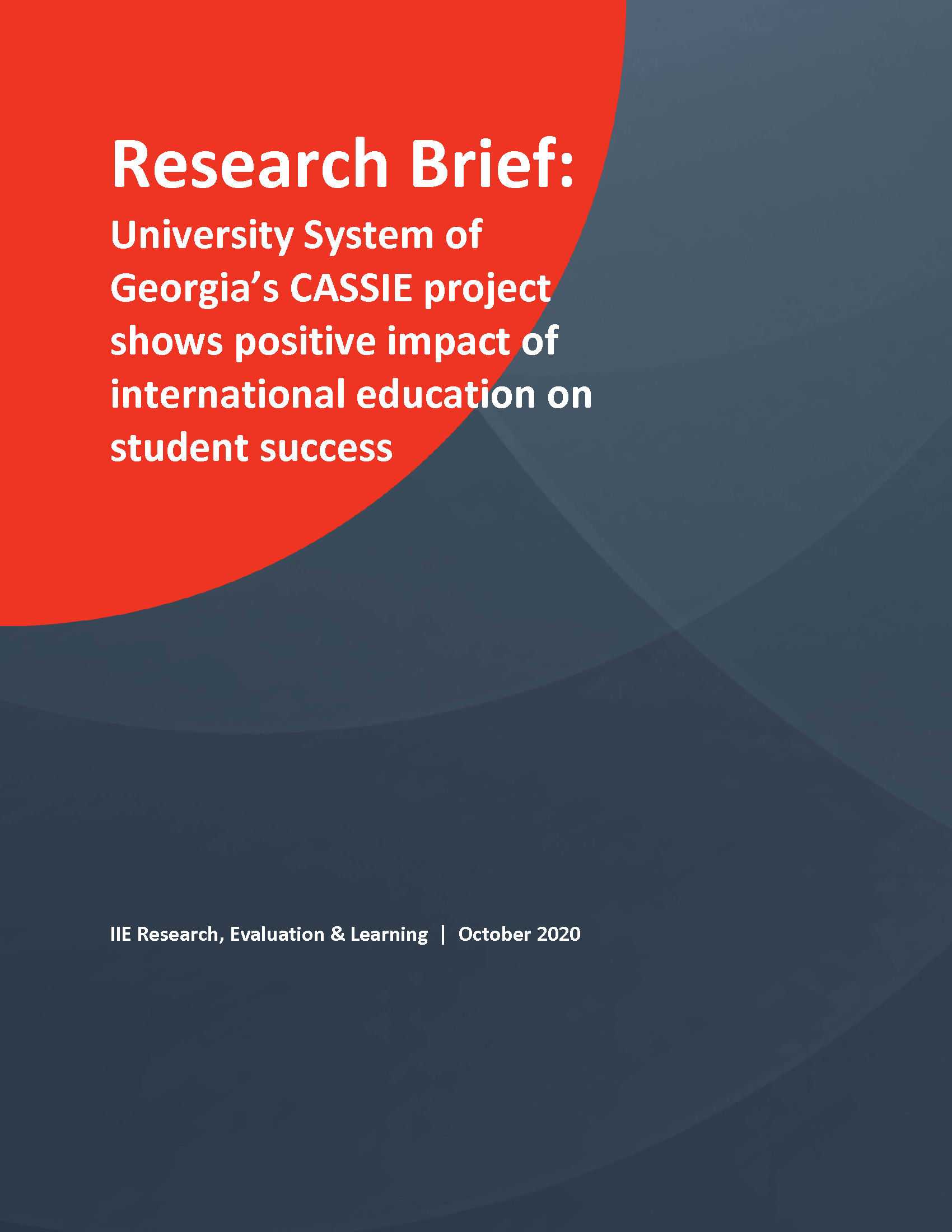 Research Brief: University System of Georgia's CASSIE project shows positive impact of international education on student success
CASSIE – the Consortium for Analysis of Student Success through International Education – is a national consortium and data project dedicated to improving research on the impact of international education interventions, including study abroad, foreign language learning, and Title VI programs. From 2017-2020, IIE's Research, Evaluation & Learning team supported the University System of Georgia's CASSIE research funded by the U.S. Department of Education, International and Foreign Language Education Office.
CASSIE collected extensive student-level data from 36 U.S. institutions to address critical questions about the impact of international education. Due to the variety of questions examined by the CASSIE research team, there are analyses relevant to many different international education program models. These findings could lead study abroad providers and funders alike to consider new and exciting ways to promote, improve, and leverage program designs, outreach and recruitment, application review and selection, advising, data collection and reporting, and more. A summary of analyses available to date (and where you can find more details) is organized by key thematic areas in this research brief.
For more information, please visit www.usg.edu/cassie or email cassie@usg.edu.