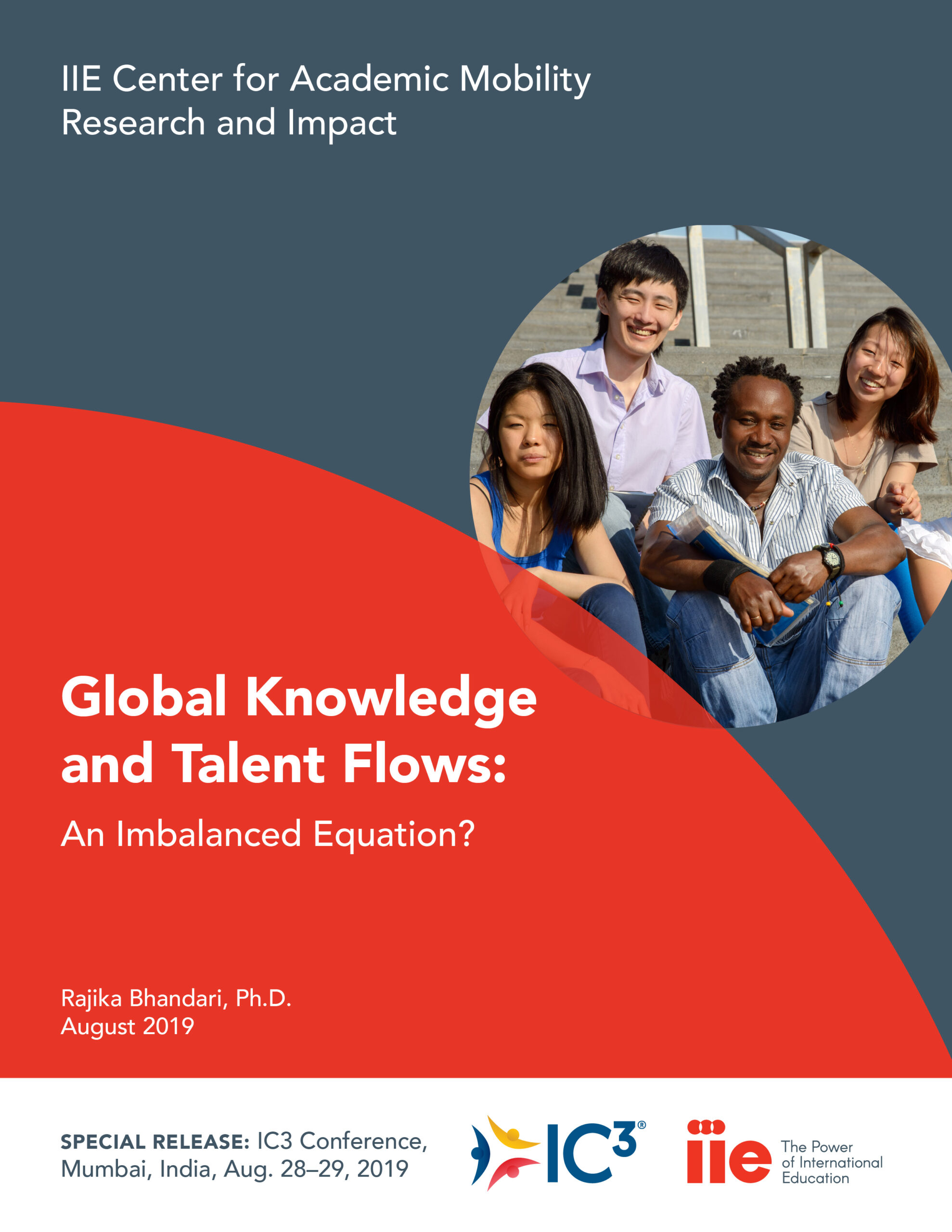 The global movement of postsecondary students is a remarkably unidirectional phenomenon: students from the developing world, or Global South, take their knowledge and talents to the developed world, or the Global North. This is particularly true for countries such as India and China. Framed by the broader issues of access and equity within postsecondary education and released on the occasion of the fourth IC3 Conference in Mumbai, India, on August 28, 2019, the current report raises the following questions: Are the current global flows of students advantaging wealthier nations over developing ones? Are students from the developing world returning at higher rates to their countries of origin? How do we ensure that the mobility of students and talent is based on principles of access, equity and inclusiveness, both at the individual student level and at a national level?
While it is not the goal of this report to suggest that the north-to-south flow of students should be reversed or that countries in the Global South would even have the capacity to host large volumes of international students, the report does argue that when it comes to international student recruitment policies, host countries in the Global North need to consider how to balance their own needs to fill critical knowledge and skill gaps by attracting global talent with the needs of developing countries to retain their valuable human capital. Thus, the report proposes solutions for programmatic and national-level initiatives to create a balance between the home and host countries of globally mobile students.
Read the full report to view key findings and to learn more about the IIE Center for Academic Mobility Research and Impact.