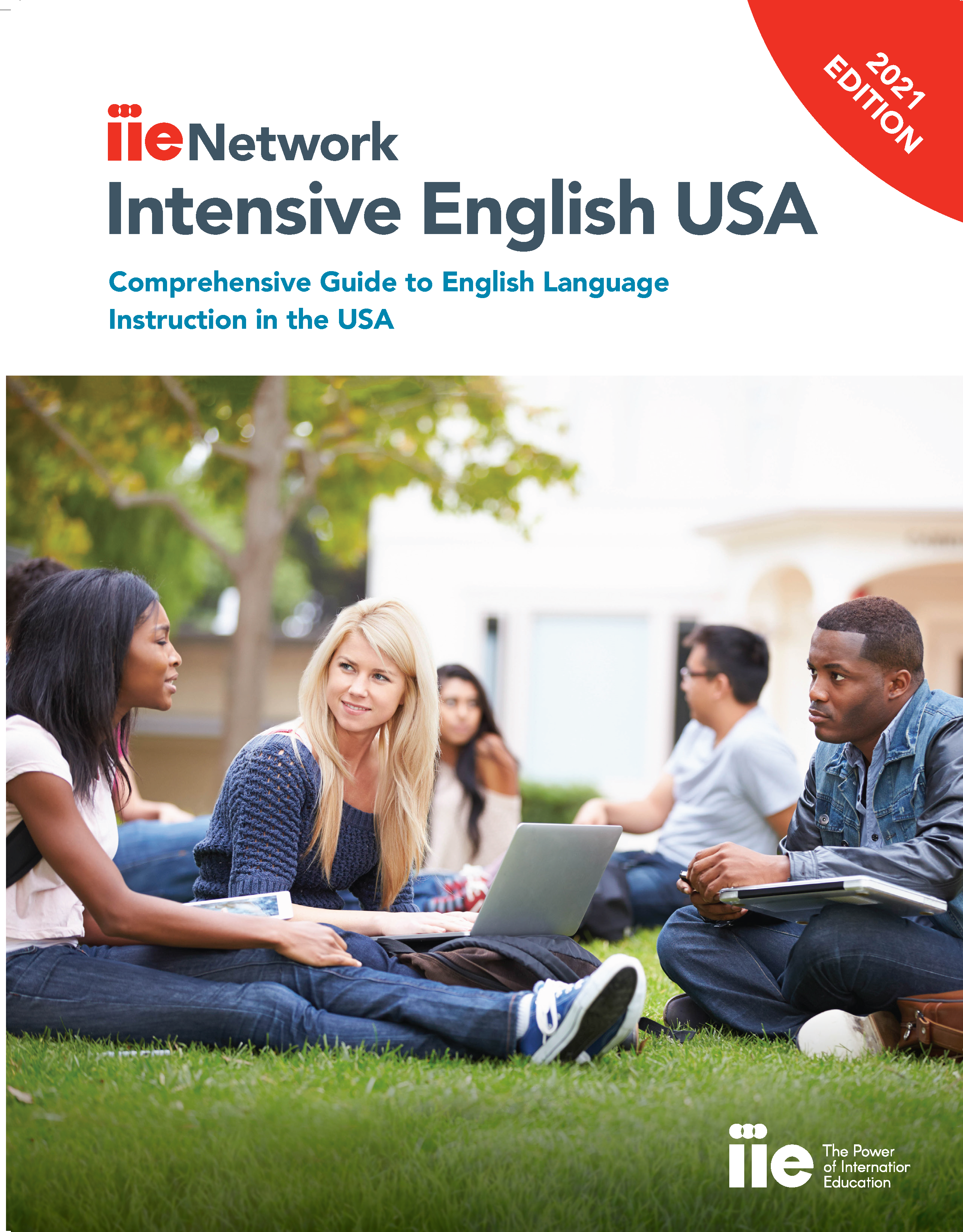 The 2021 edition of Intensive English USA is now available for purchase. This indispensable reference directory offers over 500 intensive English language programs and courses offered by accredited U.S. higher education institutions and language schools. The book describes programs that prepare people from other nations of U.S. higher education and professional employment.
For more than 50 years, this directory has been an IEP resource for U.S. educational advising centers worldwide including education ministries, embassies, exchange agencies, universities, and other organizations that sponsor international students in the United States.
Each English language program listing includes detailed information on: accreditation; program contact information; term lengths and start dates; costs; eligibility; program, class, and faculty size; student world area origins; student services; university admission requirements; availability of language labs and computer-assisted instruction.