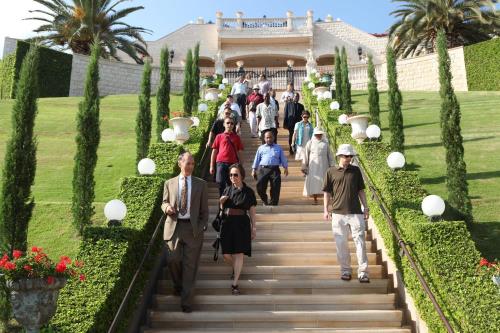 For ten years, the John Paul II Center for Interreligious Dialogue, an initiative of The Russell Berrie Foundation (RBF) and The Pontifical University of St. Thomas Aquinas (Angelicum), has supported the next generation of religious leaders with a comprehensive understanding of and dedication to interfaith issues and action (2008 – 2018).
The Russell Berrie Fellowship in Interreligious Studies, administered by the John Paul II Center and the Institute of International Education (IIE), has supported 87 Fellows from over 33 countries to study at the Angelicum and impact their professional lives and their work in their communities and parishes.
In 2018, the Foundation commissioned IIE to conduct an impact evaluation of the John Paul II Center and the Russell Berrie Fellowship, measuring the program's success in achieving its goals. The evaluation included survey responses from 58 Russell Berrie Alumni (76% response rate), and 30 interviews with key stakeholders, including Russell Berrie Alumni, their community members, leaders in interreligious dialogue (IRD), John Paul II Center leadership, and program staff from RBF and IIE.
The report is also published on the John Paul II Center website: www.jp2center.org.