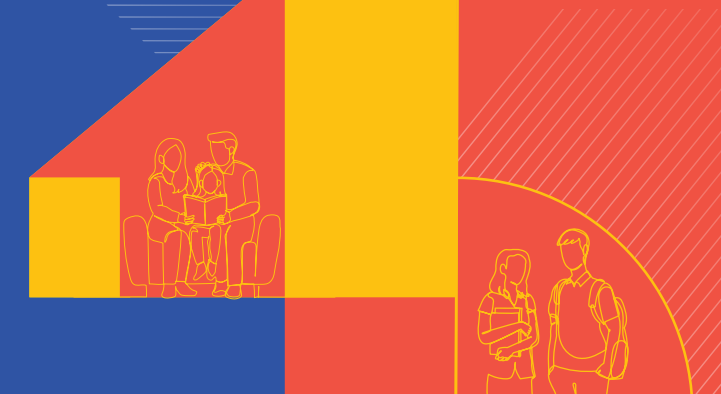 BLOG: IC3 Institute Provides Insights on International Student Decision-Making
Dr. Leah Mason, Research, Evaluation and Learning Team Lead, Research, Evaluation, and Learning, IIE
Understanding "why" international students pursue higher education outside of their home country and "how" they come to this decision remains a keen interest for stakeholders from international and higher education to business and government entities. The IC3 2023 Annual Student Quest Report shares findings on the student decision-making process by incorporating the voices of students alongside the adults who guide them on their journey – their parents and school counselors. This unique window into the application and final decision-making process allows stakeholders to understand where best to focus their priorities and resources.
The IC3 2023 Annual Student Quest Report outlines findings in three key areas: parental involvement, the impact of counseling support, and the emphasis on entrepreneurship.
Parental involvement is central to the decision-making process. From an early age, parents are engaged in regular conversations about the future with their children, influencing their educational choices, in particular the college and country of study.
Counseling support is rated as very useful by three-quarters of students with students acknowledging the value of counselor input around analyzing personal strengths and weaknesses, shortlisting universities, and building a profile. The findings indicate that students most value knowledge, experience, and trustworthiness in counselors. However, there is also evidence that more counseling is needed, as 51% of students indicated they had not met a counselor yet for support in their decision-making process.
Students are interested in seeking entrepreneurial pathways after completing higher education. Many have already identified supportive educational environments that prepare them with skills such as problem-solving and critical thinking, necessary for initiating an entrepreneurial venture. Parents are equally supportive of their children's interest in becoming an entrepreneur. The IC3 Institute noted the, "increasing importance of fostering an entrepreneurial mindset in the 21st century.
The findings in the IC3 2023 Annual Student Quest Report focus on the value of collaboration between parents and counselors to best support students and also confirm that many of the traditional trends for international students still hold true today. The report confirms that students and parents from over 90 countries prioritized career prospects as the number one factor when selecting a higher education institution, followed by college reputation, course/major area of study, and finally, the host country.
As evident in IIE's Project Atlas data, the IC3 Annual Student Quest Report highlights the United States as the number one destination of choice for international students, a designation it has long held. The career prospects of international students in the United States are strong due to its robust economic structure and higher education institution partnerships with employers. Since 2016, the U.S. government has expanded opportunities for students in the STEM fields to pursue employment through Optional Practical Training (OPT) following the completion of their degree. This option was leveraged by more than 180,000 international students in the 2021/22 academic year (Open Doors, 2022). And international students continue to contribute to the U.S. economy long after their studies. In fact, a 2022 study by the National Foundation for American Policy highlighted the success of immigrant entrepreneurs noting that they started more than half of U.S. startup companies valued at $1 billion or more.
The United States, however, is not alone, and competition for international students is growing. Among emerging and traditional host destinations, including the United Kingdom, Canada, Australia, China, France, and Germany, higher education programs offer strong academics, internships and post-study work opportunities, and career pathways.
When viewed together, the trends reported in Open Doors, Project Atlas, and the IC3 Annual Student Quest Report provide higher education institutions around the world with evidence of students' and parents' final decision on a higher education institution and their considerations and decision-making process to select the best option for their family. This evidence can shape the approach to outreach and recruitment of international students globally and support for them once on campus.
The report concludes with a series of recommendations for building stronger communication between students, parents, and counselors to facilitate the university decision-making process. The recommendations for schools include a focus on stronger integration of counselors in the school community and culture, ensuring they are accessible and visible to students, parents, and other educators and their role within the community is defined and understood by all. The recommendations for higher education institutions focus on building communication with students and their parents early in the decision-making process and providing them with information and data that can support a positive decision-making process. The recommendations for policymakers focus on building a professional community of counselors who are supported by industry standards, training, and capacity-building initiatives for enhancing international partnerships with higher education institutions.