International Education Week, November 13-17, begins in one week! IIE is thrilled to share more about our participation in and celebration of this important event. This year, we are proclaiming that International Education is For All! to emphasize the need to recommit to and accelerate our collective efforts to advance international education. To achieve bold goals, we must place inclusive and equitable practices at the center of our strategies to expand access to international education and study abroad opportunities.
Like and share our kickoff video to get a first look at what International Education Week means at IIE. Then join the celebration by sharing your thoughts on the benefits of expanding access to international educational exchange, using the hashtag #IntlEdForAll.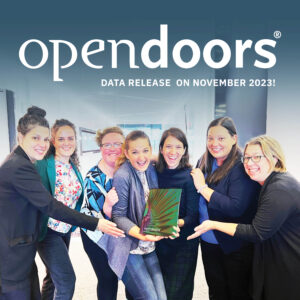 Starting at 9:00 a.m. ET on Monday, November 13th, leaders from the U.S. Department of State's Bureau of Educational and Cultural Affairs and IIE's Research, Learning, and Evaluation (REL) department will lead a virtual briefing to unveil new data from the Open Doors® Report on International Educational Exchange. The first data release since the end of the COVID-19 pandemic, the report will include details such as the total number of international students in the U.S., international students' top countries of origin, the proportion of U.S. students opting to study abroad, and the lengths of study abroad among U.S. students during the 2022/23 and 2021/22 academic years, respectively.
In addition, Courtney Temple, Executive Vice President and Chief Administrative Officer of IIE, will attend and speak at The PIE Live North America in Boston, November 13th through 14th.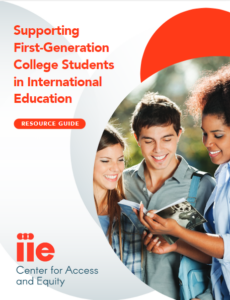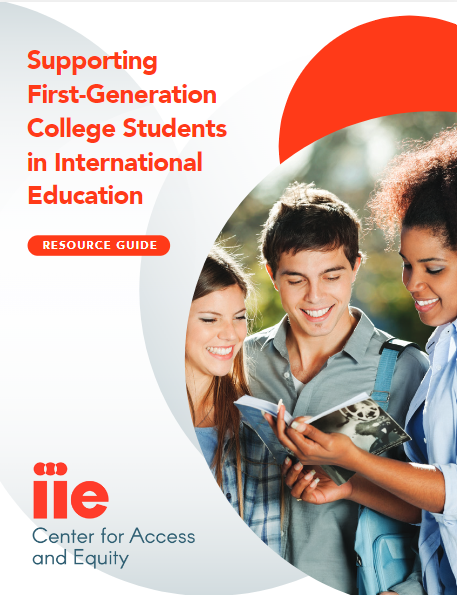 Tuesday marks the official release of the IIE Center for Access and Equity's second open-access publication, Supporting First-Generation College Students in International Education Resource Guide. Building on the latest U.S. study abroad data, the publication outlines resources and high-level recommendations for higher education practitioners seeking to create more international education opportunities among underrepresented student populations, including first-generation college students.
On Wednesday, November 15, IIE will explore even more recent data about international student enrollment in the U.S. Drawing on a survey of more than 500 higher education institutions, the Fall 2023 Snapshot on International Student Enrollment details patterns and insights into international student enrollment as of the fall 2023 semester. Bookmark IIE's Research page to access the Fall 2023 Snapshot.
On Thursday, IIE will announce an exciting new partnership designed to assist institutions as they navigate the future of higher education. In Italy, Co-President A. Sarah Ilchman will participate in the UNI-Italia Conference with International Higher Education Agencies, hosted by the Italian Ministry of Foreign Affairs and International Cooperation, the Ministry of University and Research, and the Ministry of the Interior. Ilchman will join other panelists to discuss the economic impact of international students in the country and the mutual and global benefits of international exchange.
When the week comes to a close on Friday, we want to hear from YOU. How did you celebrate the week? IIE will share looks from behind the scenes of our busy week and information you might have missed from the busy schedule outlined in this blog. Bookmark IIE's Latest News and Opening Minds Blog, and follow us on Facebook, X (Twitter), Instagram, and LinkedIn to ensure you don't miss a moment. We look forward to celebrating international education together!