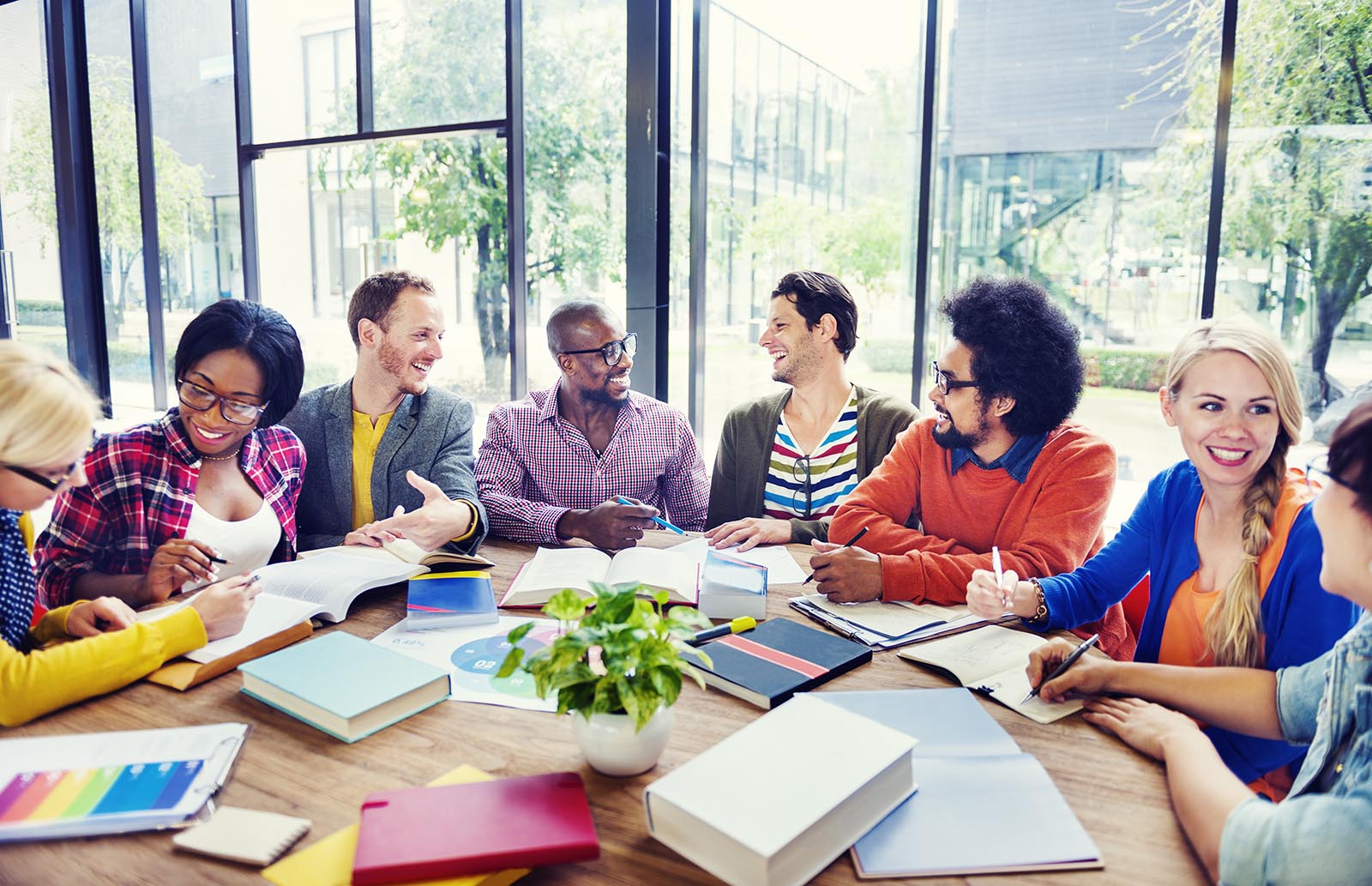 Center for Access and Equity
Vision
Our vision is accessible programming and equitable practices in community building that enrich and expand international education, exchange, and opportunity for all.
Mission
Provide IIE expertise on access and equity in international education; focusing on expanding education and skills development and leveraging thought leadership to enrich global learning, programs and partnerships, and access for underrepresented communities.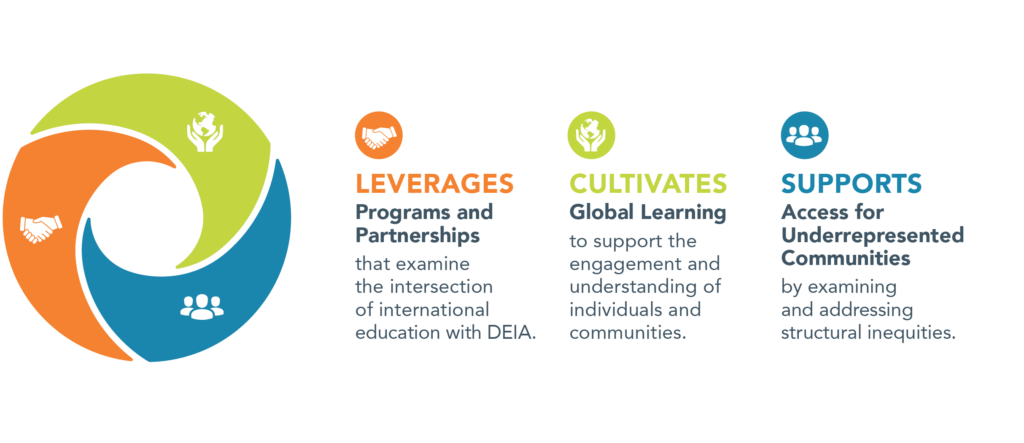 What We Do
We will strive for our vision and mission by focusing on these three elements through dialogue and action and with a global lens. Activities may include workshops, trainings, forums, publications, presentations and speaking engagements, and program development.

Leverages programs and partnerships that examine the intersection of international education with diversity, equity, inclusion, and access.
We focus on creating learning opportunities for participants, organizations, and countries, and utilizing our convening power to generate mutually beneficial opportunities.
Current examples include:
IIE Dickinson Partnership
Our partnership with Dickinson College provides much-needed education that goes beyond cultural awareness education and instead reimagines an international education framework that incorporates global, intercultural , and equity inclusion lenses. Dickinson and IIE offer workshops about inclusivity and intercultural competency geared toward higher education professionals, faculty members , and international educators across sectors, including NGOs, foundations, and federal government agencies from around the world, whose work requires advanced knowledge and skills in support of equitable, global community building.
IIE American Passport Project
It has long been part of IIE's mission to increase participation and diversity in study abroad and to extend these benefits to all students, regardless of socioeconomic status. For students of limited means, studying abroad can require long-term planning and involve financial hurdles, like the cost of a passport, which could bar them from moving forward. With support from IIE's Board of Trustees and generous donors, IIE plans to have enabled 10,000 U.S. students to have passports by the end of this decade, empowering them to study abroad with ongoing guidance from their U.S. institutions.

Cultivate global learning to support the engagement and understanding of individuals and communities.
Global learning allows people to gain perspectives and navigate our interconnected world. IIE's focus is on global learning through various modes of teaching, learning, and engagement. Our goal is to be inclusive of academic, experiential, skills development, and civil discourse, while demonstrating cultural awareness and respect, practicing inclusive excellence, and centering equity.
Areas of interest / building blocks include:
Language Acquisition – Understanding of culture and intercultural communication, multilingualism, language assessment
Historical Contexts – Awareness and understanding of history in different contexts, past and ongoing effects on populations and learning
Work and Scholarship Opportunities – Generating and providing funding and trainings to enable global learning and workforce development for students, scholars, and professionals

Examine structural inequities that have created and perpetuated systemically underrepresented and under-resourced communities in international education.
Engage and collaborate around the world with governments, organizations, higher education institutions, students, and scholars to address the needs of specific populations, with a particular focus on:
Minorities (e.g., national, ethnic, religious, sexual identity)
First-generation students and scholars in higher education
Women and girls
Science, Technology, Engineering, and Mathematics (STEM) fields
People with disabilities
Contact
Lindsay Gee Calvert
Director, Center for Access and Equity