Featured image by Kyah Hiers
Indiana University (IU) is grateful to be receive IIE's 2023 Heiskell Award for Models of International Education Financial Support in recognition of IU Global's International Advancement Initiative. Comprehensive international advancement models require the active collaboration of multiple university offices, and we appreciate the senior administrators at IU who have supported our efforts. We hope the Initiative will provide a case study to other institutions seeking to develop philanthropic support for international education.
IU Global's International Advancement Initiative
This Initiative is the result of a collaboration among the offices responsible for study abroad, international student services, international alumni engagement, and advancement. This strategic partnership has two overarching goals: to elevate global academic mobility as a priority within IU's comprehensive advancement plan and to build capacity and establish best practices for international fundraising.
The origins of the initiative date back to 2015, with a matching campaign that aligned all advancement offices across the university in seeking support for study abroad scholarships. Increasing available scholarship funding supported one of the five bicentennial strategic plan initiatives: a Global University. Since then, this collaborative approach has expanded, resulting in an increase in study abroad funding, new funds for international student emergency support, and progress towards the strategic inclusion of international engagement priorities and internationally affiliated alumni in IU's overall advancement ecosystem.
The Investment
The creation of a dedicated team is the most critical line of support for this Initiative. Led by the vice president for international affairs, the Initiative is staffed by a director of international development from the IU Foundation, the IU Alumni Association's director and associate director of global engagement, and the director of development for Asia. This group coordinates internal and external advocacy efforts and gathers related advancement professionals from around the university to collaborate where it is beneficial (such as expanding the suite of gift payment options for international alumni).
Other investments from the university included matching funds to incentivize the giving of endowed study abroad scholarships. For the university's Bicentennial Campaign, $1 million was allocated to match the income on new study abroad scholarship endowments in perpetuity.
Lastly, the Initiative is supported by forty-five international alumni chapters and IU's Global Gateway network, which provide on-the-ground assistance in the form of special events, peer-to-peer fundraising asks, university-wide giving day campaigns, and other fundraising efforts. The involvement of alumni chapters worldwide enhances the quality and visibility of the Initiative's efforts internationally.
The Impact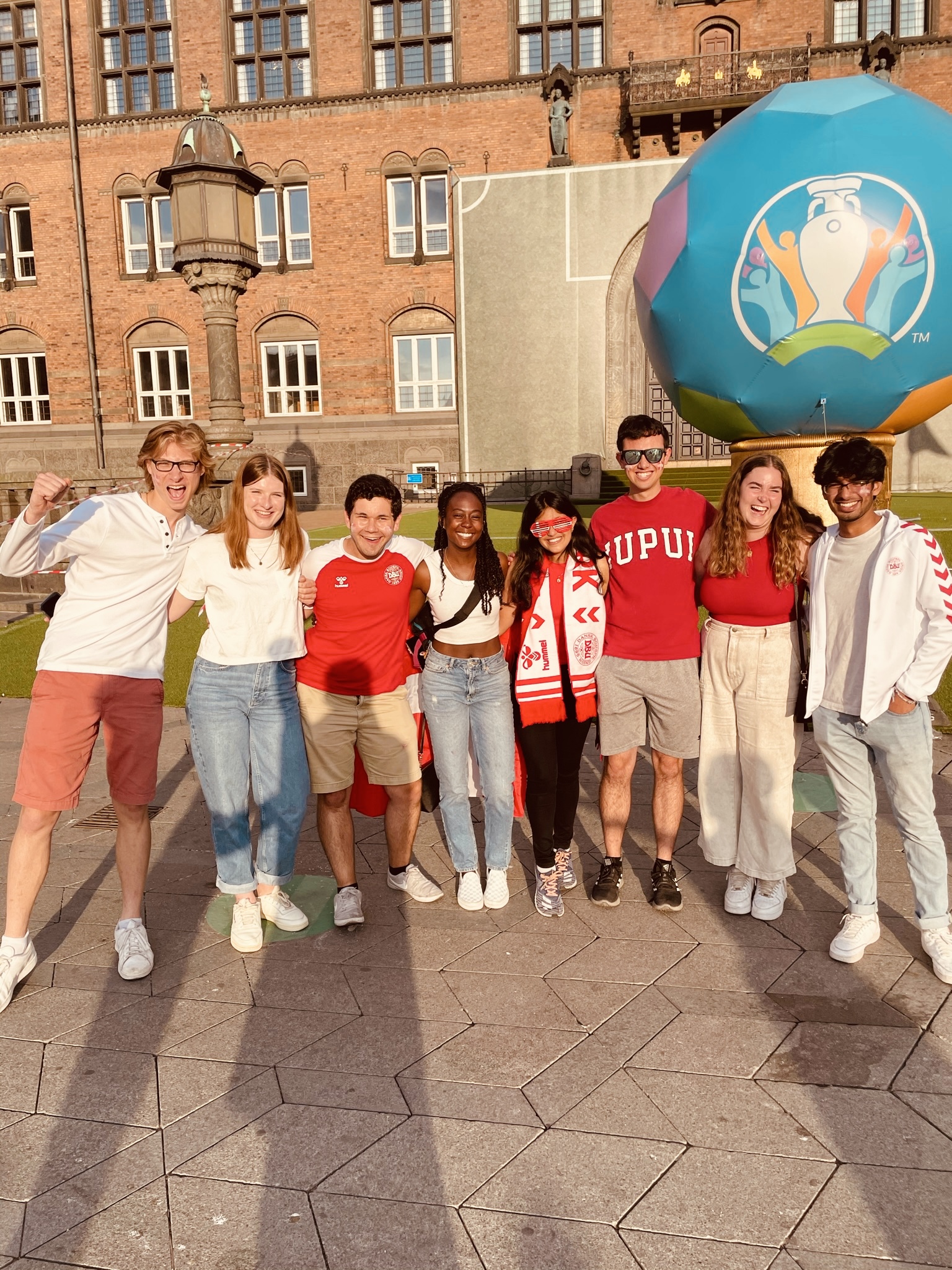 At the height of the pandemic, it became clear that international students, especially those stranded in the United States, were in dire need of emergency financial support. The global crisis provided our team with a chance to do something that was long in the making: provide our international alumni with a giving opportunity unique to their experiences. As a result, between 2020 and 2023, we raised close to $200,000 to support international students in need, which provided an additional twenty-six emergency scholarships per year.
Similarly, by adding overseas study data to our alumni records (who studied abroad where, when, and through which program, for example), we were able to approach the alumni community with targeted giving opportunities. By 2019, the matching campaign had enabled IU to award an additional 377 study abroad scholarships with a total of $655,831 from the endowment income and matched funding. In 2022, we estimate that 37% of Overseas Study Presidential Match scholarships went to students from underrepresented communities such as minority groups, first-generation college students, and STEM majors. Ultimately, 94% of those students had an expected family contribution of $0, meaning that students who otherwise would not have been able to travel as part of their education were able to access this life-changing experience.
Photo by Logan Lew
How Can Your Institution Use This?
There are three ways to replicate this model. One: connect and align priorities between the international mobility and institutional advancement offices. Two: adopt a broader definition of who belongs in this global community; international students are studying abroad in the U.S., so why not include U.S. study abroad alumni in your pool of potential benefactors? This group can also include immigrant alumni (such as myself), expats, and businesses with foreign investment in the state or interests abroad. It is remarkable to witness the exponential growth of your efforts once you reassess who benefits from and contributes to your students' global engagement. Three: become a steadfast advocate inside and outside of your university. At IU Global, we strongly believe that we are responsible for helping our colleagues and community to see the benefit of including international perspectives and factors in their work and lives, and it has opened the door to all kinds of new opportunities.
As always, we are more than happy to discuss any of the above in more detail when we meet at events, or "in the wild." From Indiana University's perspective, aligning institutional partners shows promising signs for the future of international higher education. We hope our experience will benefit your institution as well.
---
About the IIE Heiskell Awards: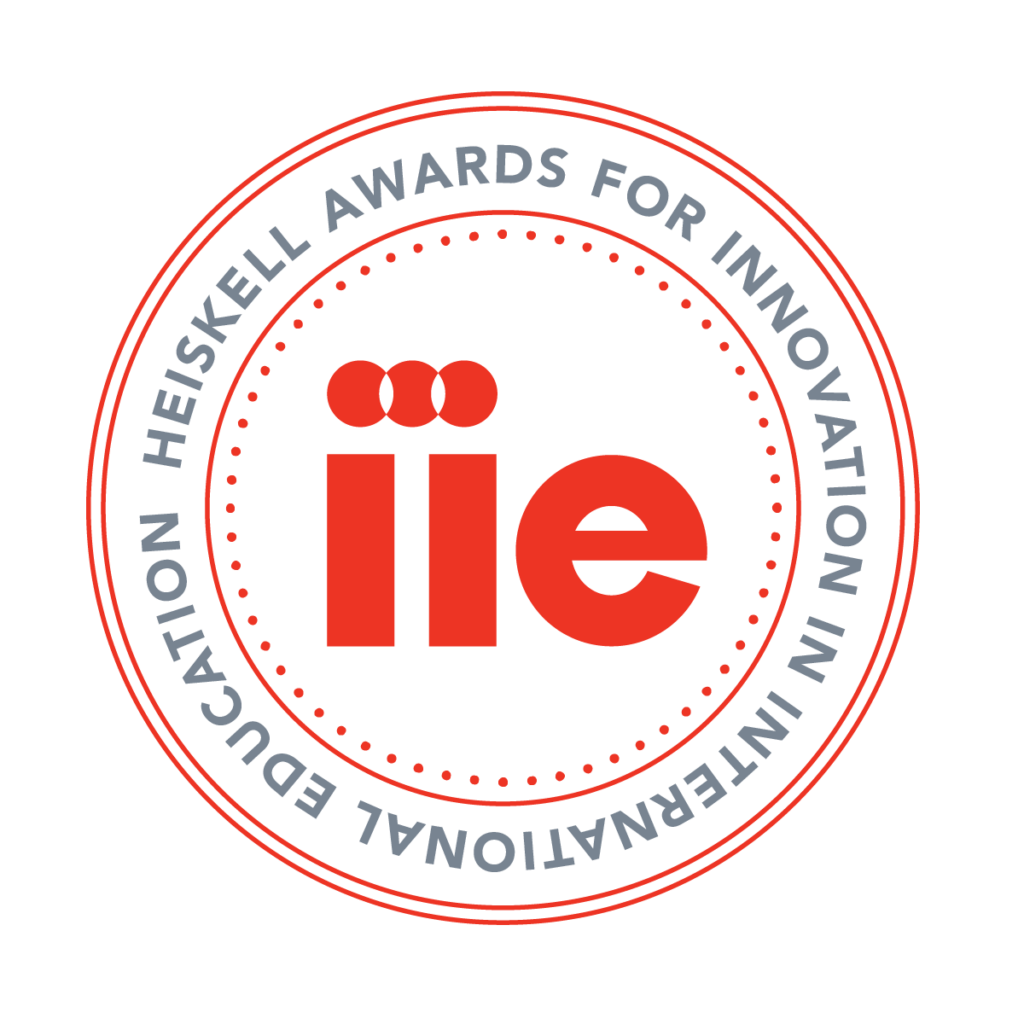 The Institute of International Education (IIE) created the IIE Andrew Heiskell Awards for Innovation in International Education in 2001 to promote and honor the most outstanding initiatives that are being conducted in international higher education by IIENetwork members. By recognizing excellence and innovation, IIE aims to support IIENetwork members in their endeavors and to signal a new and important role for international education on campus. The winning initiatives also receive $1,000 to contribute to their ongoing success.
Browse our publications on campus internationalization or explore our international partnerships and higher education capacity building programs for institutional leaders seeking to develop strategy and capacity in all aspects of internationalization.