IIE at Global Inclusion Conference 2023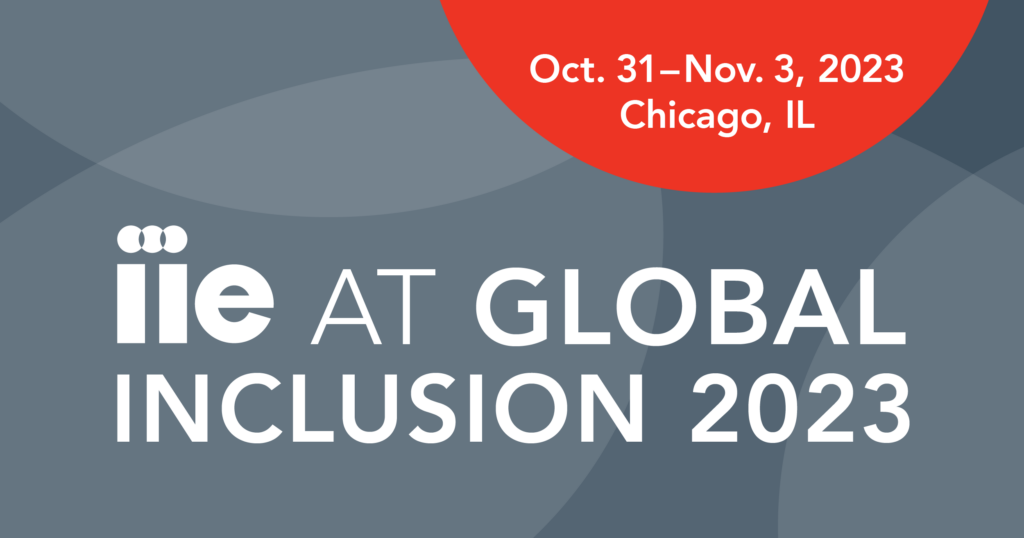 We can't wait to join colleagues in Chicago for Diversity Abroad's Global Inclusion Conference 2023.
Meet with us to discuss diversity, equity, inclusion, and accessibility (DEIA), the IIENetwork, academic partnerships, and supporting diverse groups of underrepresented students and scholars.
The IIE delegation to #InclusionisGlobal includes:
Attendees are especially invited to participate in the Critical Issues Block 1 featuring a panel with EVP Courtney Temple.
Wednesday, Nov. 1 from 1:20p.m. to 1:50 p.m. CT
Leveraging the IIE Center for Access and Equity to Impact DEIA Partnerships and Programs, Critical Issues Block 1 – Courtney Temple, EVP, will lead this panel to share progress and challenges with programming along with best practices in supporting first-generation students.Through IIE's Center for Access and Equity, we envision accessible programming and equitable practices that enrich and expand international education, exchange, and opportunity for all. We have created multiple programs and processes that leverage thought leadership to enrich global learning, programs and partnerships, and access for underrepresented communities.