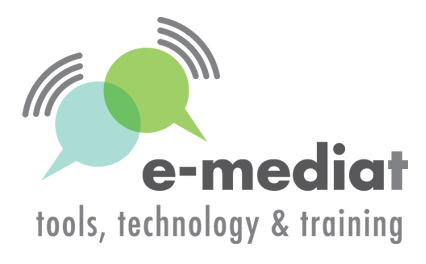 Sponsors and Partners
Program Partners

Beth Kanter
Beth is the author of Beth's Blog, one of the longest running and most popular blogs for nonprofits and co-author of the highly acclaimed book, The Networked Nonprofit, published by J. Wiley in 2010. In 2009, she was named by Fast Company Magazine as one of the most influential women in technology and one of Business Week's "Voices of Innovation for Social Media." She is currently the Visiting Scholar for Social Media and Nonprofits for the Packard Foundation. She is 2010 Society of New Communications Research Fellow for 2010.
Cisco
Cisco has shaped the future of the Internet by creating unprecedented value and opportunity for its customers and partners. Cisco is a worldwide leader in networking – transforming how people connect, communicate and collaborate. Their social investments focus on sustainable solutions that use Internet and communications technology to benefit individuals around the world.
Meedan
Meedan is a nonprofit social technology company. Meedan's mission is to forward cross-cultural understanding and collaboration by providing people, partners and communities with advanced technologies to exchange ideas, information and knowledge across languages, focusing primarily on English and Arabic.
TechSoup Global
TechSoup Global, founded in 1987 as CompuMentor, helps nonprofits globally get and use technology to heighten their impact. Through its websites, events, and community-building initiatives, TechSoup Global also helps companies and foundations optimize their philanthropic impact. TechSoup Global's mission is working toward a time when every nonprofit and NGO on the planet has the technology resources and knowledge they need to operate at their full potential.
---
Program Sponsors

Craigslist Charitable Fund
Craigslist Charitable Fund is a grant-making entity established and funded by craigslist. It focuses on funding areas including economic and social justice; human rights and civil liberties; journalism and new media; open source and free software; sustainable transportation and energy; veterans issues and world peace.
The Middle East Partnership Initiative (MEPI) is a regional program that helps citizens in the Middle East and North Africa develop more pluralistic, participatory, and prosperous societies. From within the Near Eastern Affairs Bureau at the U.S. State Department, MEPI advances U.S. foreign policy goals by supporting citizens' efforts at economic, social, and political empowerment, expanding opportunities for women and youth, and helping communities work alongside governments in shaping their own futures. MEPI's activities underscore President Obama and Secretary Clinton's commitment to democracy and civil society in the region, and follow the approach the President laid out in his Cairo speech: engaging with peoples as well as governments, in a spirit of mutual respect and rooted in a commitment to universal values. MEPI staff, based in Washington, D.C., Tunis, and Abu Dhabi, as well as in U.S. embassies throughout the MENA region, works to identify the needs articulated by the people of the region and creates partnerships with NGOs, academic institutions, and even governments, to address those needs. MEPI has contributed over $580 million to more than 680 projects in 18 countries and territories since its establishment in 2002.
Microsoft's mission is to help people and businesses throughout the world realize their full potential. This drives its business and guides its corporate citizenship work. As the world's largest software company, Microsoft helps to create social and economic opportunities wherever they work, live, and do business. Microsoft's technology innovations, people, partnerships, and day-to-day business contribute to the prosperity of communities and the sustainability of the planet. Microsoft's commitment to good corporate citizenship reflects their belief that social and economic opportunity go hand in hand. Microsoft's citizenship efforts focus on four key areas, using its technology, people, partnerships and business to promote social good and economic opportunity – Strengthening Economies, Addressing Societal Challenges, Healthy Online Ecosystem and Operating Responsibly.