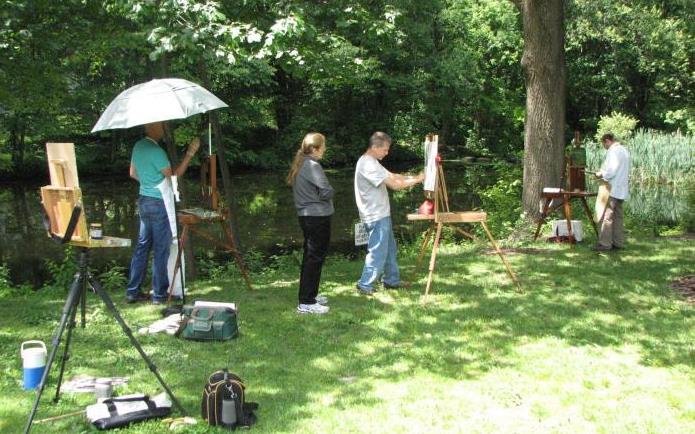 Silvermine School of Art
Silvermine Mission
Silvermine Arts Center, a nearly century-old organization, cultivates and encourages excellence in art and art education; exhibits and promotes emerging and established artists; and fosters art appreciation and art-making opportunities for the greater community.
About Silvermine
What attracts some 17,000 artists, students, and visitors annually to Silvermine's five-acre campus in New Canaan, CT is the pivotal role it plays as a community-gathering place that deepens understanding and empathy through the transformative power of art.
Just an hour from NYC, Silvermine encompasses a School of Art with over 4,000 annual enrollments; five free-admission public galleries exhibiting contemporary art by emerging and internationally recognized artists; an Outreach Education Program serving 1,300 under-resourced students; art programs designed for individuals with special needs; an outdoor Sculpture Walk; a permanent print collection; and a Guild of over 300 professional artists providing a supportive community.
School of Art instructors are internationally recognized professional artists who are chosen for their merit as artists and teachers. Their goal is to communicate the "how" and "why" of art making across a range of styles and media. Students thrive at Silvermine because of the talent, skill and care of our instructors.