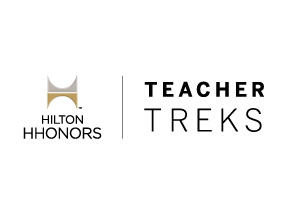 Hilton Teacher Treks Program
The Institute of International Education administered the Hilton Teacher Treks Program on behalf of Hilton Worldwide from 2011 to 2015. The program enabled U.S. primary and secondary level teachers to go abroad for 2-3 weeks to travel, explore and experience culture firsthand. Its goal was to bring people together and foster greater understanding between the U.S. and other countries.
The program has been discontinued, and will no longer be accepting applications.