Student Stories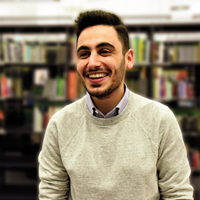 Ibrahim, IIE Scholarship for Syrian Students
Ibrahim received an earlier version of this scholarship aimed specifically at Syrian students. With support from IIE SEI and the University of Paderborn, he recently graduated with a Master's degree. Read Ibrahim's story.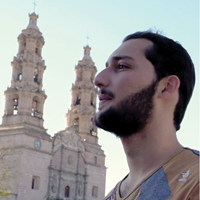 Amjad, IIE PEER Travel Grant
For many displaced students, receiving a scholarship is only the first step. Then comes the hard question – how can they cover the costs of visas and air fares? Hear Amjad retell his travels through 10 countries to arrive in Mexico. Watch Amjad's video.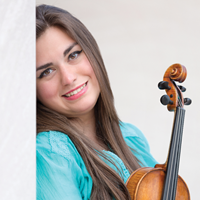 Mariela, IIE Syria Consortium for Higher Education in Crisis
Mariela was on the University of Aleppo campus to pick up her degree when bombs started exploding around her. In an audio diary, she tells the story of finding the IIE Consortium, connecting with her current alma matter, and becoming a world-renowned violinist. Listen to Mariela's audio diary.
Angela, IIE Emergency Student Fund
When the Venezuelan crisis escalated in 2019, Angela was busy studying at Miami Dade College. Quickly she faced economic distress as her financial support felt the weight of violence in her home country. With the help of the Emergency Student Fund, Angela was able to receive stop-gap funding to stay in school and maintain her visa. Read Angela's story.