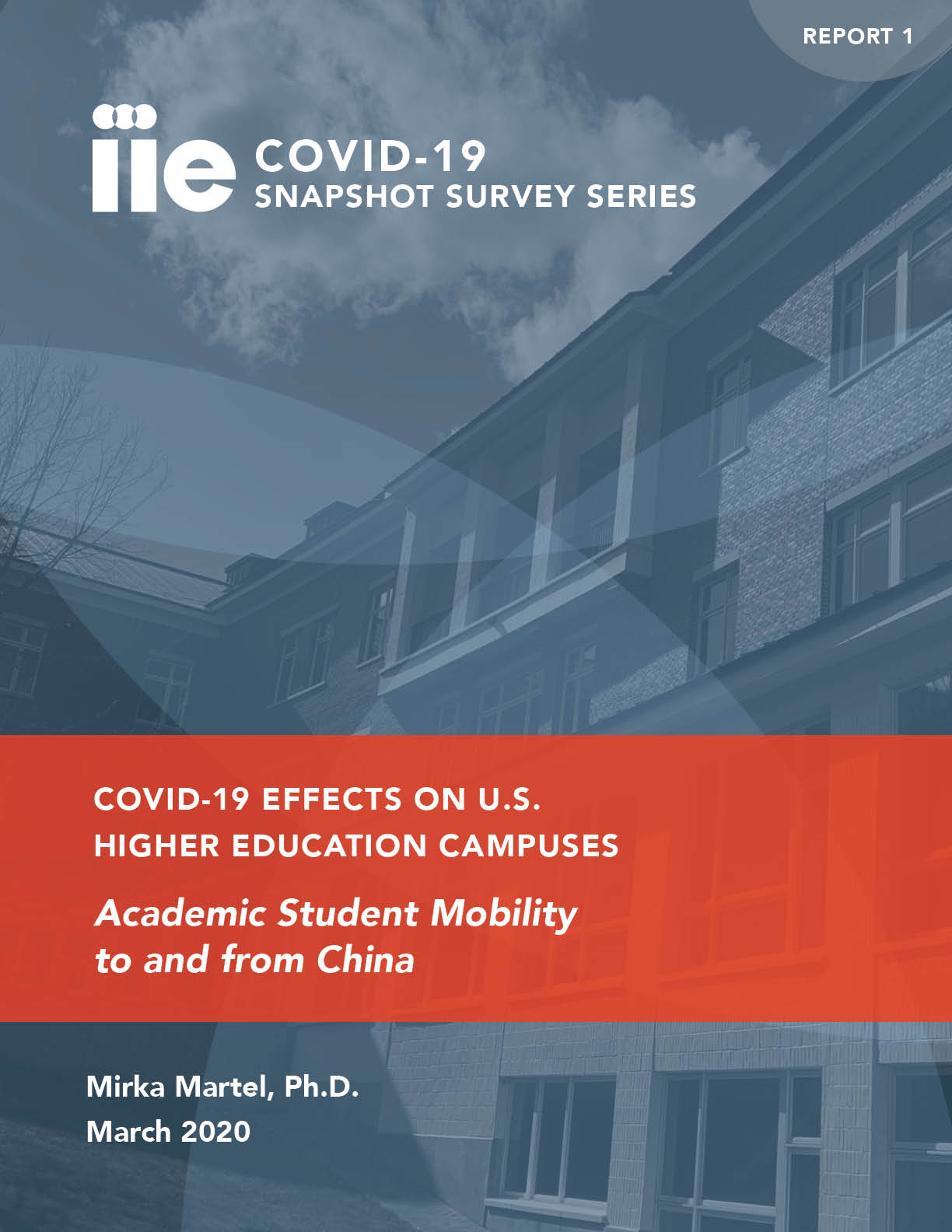 COVID‐19 Snapshot Survey Series
The Institute of International Education (IIE) is studying the effects of COVID‐19 (coronavirus) on global student mobility on U.S. higher education campuses. Our aim in this series is to provide more information about the effects that COVID‐19 has had on international student mobility, and the measures U.S. higher education institutions are taking regarding international students currently on campus and those abroad, international students interested in studying in the United States, and U.S. students planning to study abroad.
The first survey was launched on Feb. 13, 2020, and specifically focuses on the effects of COVID‐19 with regard to academic student mobility to and from China. As the COVID‐19 outbreak evolves, IIE will administer follow‐on surveys to the U.S. higher education community to monitor the unfolding situation and to keep the international education community informed.
For more information, please visit www.iie.org or email press@iie.org.This paper explores U.S. government scholarship opportunities available to U.S. students interested in an international experience, highlighting different sponsoring agencies. It analyzes how the scholarships support U.S. government programming goals of encouraging citizen diplomacy, strengthening national security, and building a globalized workforce. Case studies presented in this paper demonstrate the contributions of U.S. government scholarship programs to study abroad and the international experiences of U.S. students.