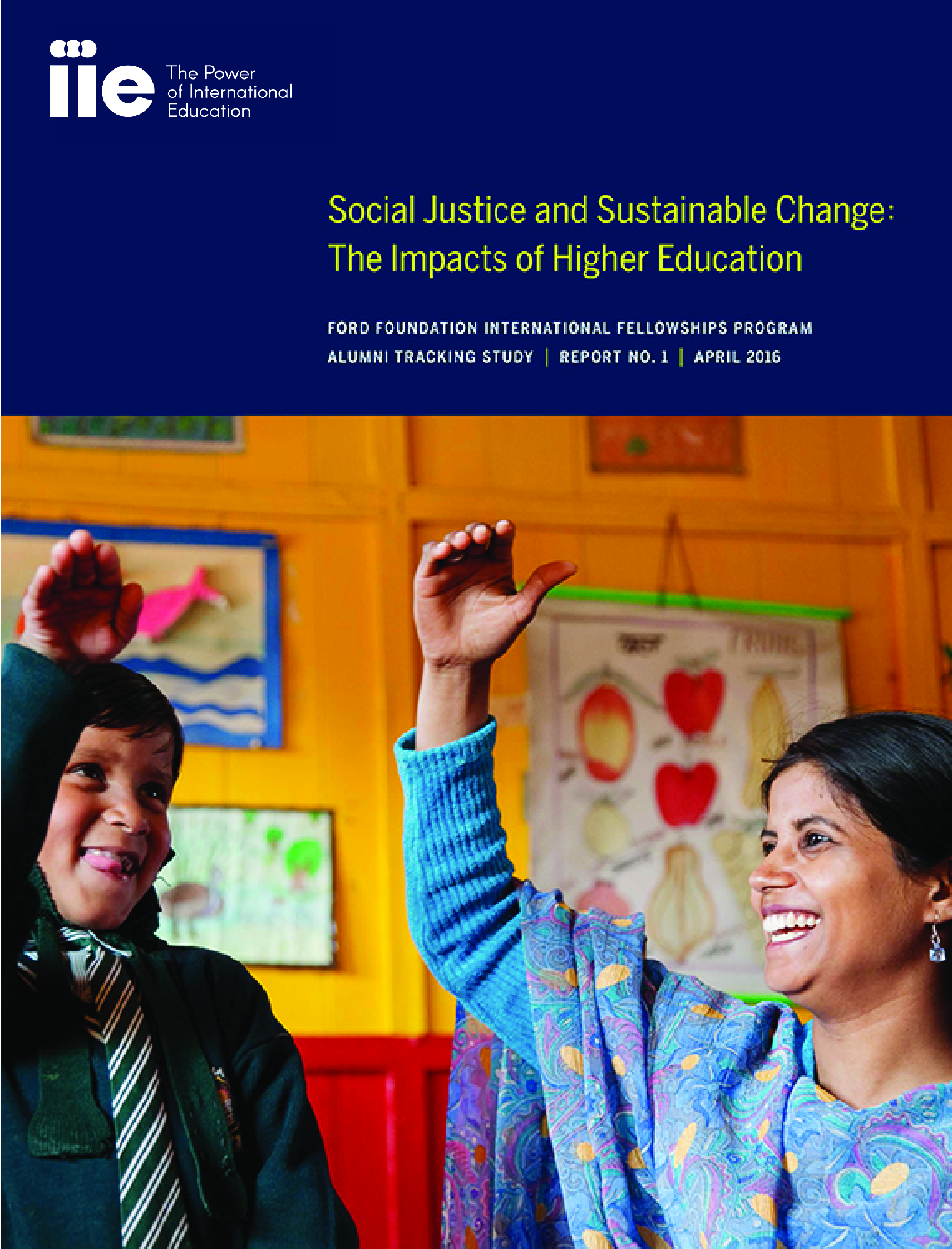 Yielding the first findings from our 10-year impact study of the Ford Foundation International Fellowships Program (IFP), Social Justice and Sustainable Change shows that funding the post-graduate academic pursuits of emerging social justice leaders from marginalized groups leads to significant, measurable benefits for communities and organizations in their countries and throughout the world.
The report shares the results of our 2015 IFP Global Alumni Survey, the first round of global data collection to occur during the course of tracking study. The findings reflect the responses of 1,861 IFP alumni from 22 different countries, capturing 43% of the program population. Findings from the report can be used to drive programmatic and policy decisions and shed light on research that supports the need for widening access to higher education in an effort to combat social inequality.
The findings from Social Justice and Sustainable Change show that investing in higher education for individuals can have significant multiplier effects for communities, organizations, and societies. By studying the link between higher education and social justice and the effect that higher education can have on marginalized populations and leadership, Social Justice and Sustainable Change gives us a first look at the long-term impacts of international higher education programs like IFP.