Fall 2022: International Education + Sustainable Development Goals
For the last seven years, the United Nations Sustainable Development Goals (UN SDGs) have provided an ambitious and notable roadmap for governments, corporations, institutions, organizations, and individuals to take action in making our world a better place for all. The seventeen goals have many natural intersections with international education and the global higher education community has an influential role to play in the march towards 2030. In the Fall 2022 IIENetworker magazine, International Ed + Sustainable Development Goals, global international education experts examine how higher education institutions and countries are supporting the SDGs, share best practices, and demonstrate inclusive models to achieve the 2030 Goal. Through the themes of sustainable internationalization, higher education as a driver for SDG action, and elevating global citizenship, the IIENetworker authors demonstrate that the SDGs are not just lofty aspirations, they can contribute to significant international education practices.
Share your thoughts with @iieglobal on Facebook, LinkedIn, Twitter, and Instagram using #IIENetworker.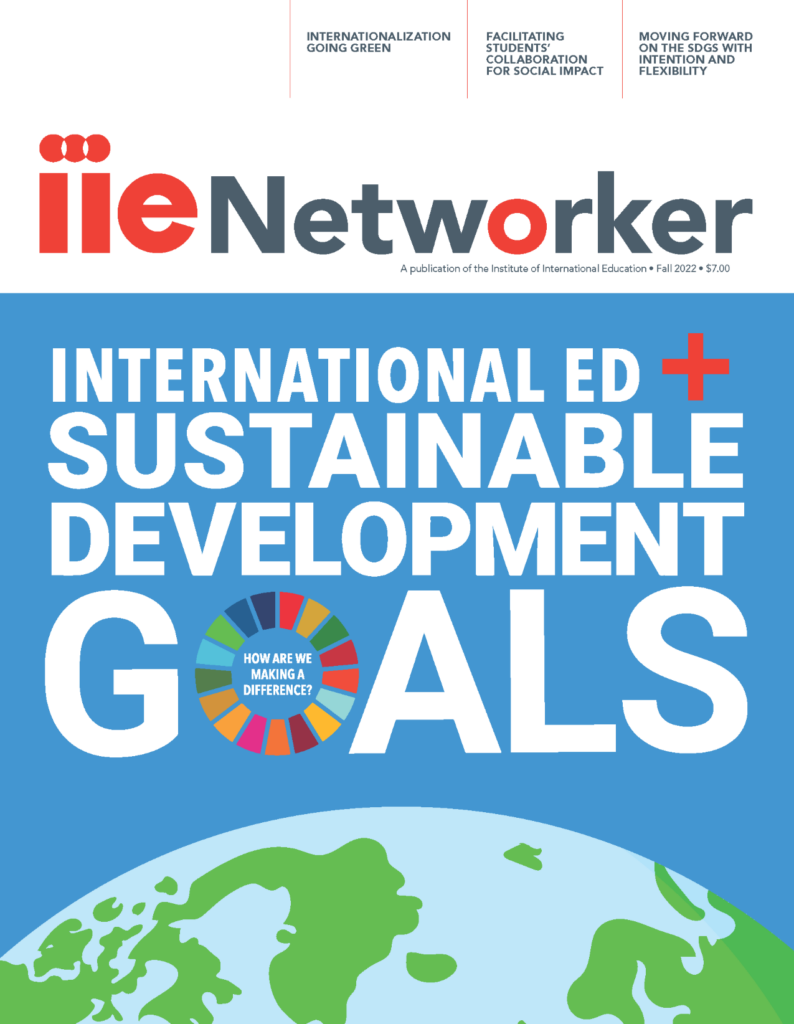 Table of Contents
---
Read Past Issues