Featured Plenary Speakers
IIE was honored to hear from a number of distinguished speakers at the Summit. As leading experts in their respective fields, these speakers shared their perspectives on the future of international education and its implications for student mobility, access and equity, scholars and innovation, international partnerships and higher education in emergencies.
MARIE ROYCE | Assistant Secretary of State for Educational and Cultural Affairs, U.S. Department of State
Marie Royce was unanimously confirmed by the United States Senate and sworn in as Assistant Secretary of State for Educational and Cultural Affairs on March 30, 2018. In this capacity, she oversees a wide range of programs that advance U.S. foreign policy objectives through educational, professional, cultural, and sports exchanges that promote mutual understanding between the people of the United States and people of other nations and create networks and partnerships to advance U.S. foreign policy goals and address global challenges and opportunities.
Ms. Royce, a businesswoman and former professor, had been the CEO and Principal of Marie Royce, LLC in Fullerton, California since 2016. She has over 30 years of experience in the private sector with Fortune 500 companies and as a small business owner, creating and launching start-ups and new initiatives and serving as a key business liaison to 80 countries. As a former educator/full-time university professor, Ms. Royce led an international grant program between two universities. She has engaged many federal government agencies and served on 20 non-profit boards. She also served as a private sector appointee on the Advisory Committee on International Communications and Information Policy (ACICIP) at the State Department, in addition to serving on two U.S. Cultural Exchange Boards. She traveled as an American Council of Young Political Leaders (ACYPL) delegate to Hungary and Poland. The American Women for International Understanding (AWIU) recognized her with their Internationalism Award. Ms. Royce earned a BSBA (double major) at California State Polytechnic University, Pomona and an MBA at Georgetown University in International Business, with honors, Beta Gamma Sigma. She is the recipient of the Distinguished Alumni Award from California State Polytechnic University, Pomona.
GORDON BROWN, PhD | United Nations Special Envoy for Global Education; Former Prime Minister of the United Kingdom
Gordon Brown served as Prime Minister of the United Kingdom from 2007 to 2010, Chancellor of the Exchequer from 1997 to 2007 and as a Member of Parliament in his home county of Fife, Scotland, from 1983 to 2015.

He is the United Nations Special Envoy for Global Education and is a passionate advocate for the rights of children. He believes every girl and boy deserves the opportunity of a future through schooling. Gordon is Chair of the High Level Steering Group for the Education Cannot Wait fund for education in emergencies, Chair of the Inquiry on Protecting Children in Conflict and also serves as Chair of the International Commission on Financing Global Education Opportunity.

Gordon is the author of several books including Beyond the Crash: Overcoming the First Crisis of Globalisation and My Life, Our Times.

CAROLINE CASAGRANDE | Deputy Assistant Secretary for Academic Programs, Bureau of Educational and Cultural Affairs, U.S. Department of State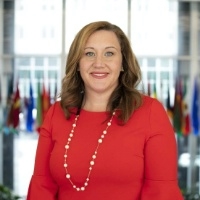 Caroline Casagrande is the Deputy Assistant Secretary for Academic Programs in the U.S. Department of State's Bureau of Educational and Cultural Affairs (ECA). The programs supported by her office include: Fulbright Scholarships, Humphrey Fellowships, Gilman Scholarships, undergraduate exchanges, teacher exchanges, the promotion of U.S. higher education overseas and study abroad for Americans, and English and foreign language study programs. Previously, Ms. Casagrande served as the Special Advisor to ECA Assistant Secretary Marie Royce, providing senior-level advice on the formulation of public diplomacy programming to support the National Security Strategy. She has led new initiatives on a broad range of educational and cultural exchange programming to support global women's economic empowerment, religious freedom, and countering state-sponsored disinformation.
A life-long public servant, Ms. Casagrande served in the New Jersey General Assembly representing the 11th and 12th Legislative Districts from 2008 to 2016, rising to Deputy Republican Leader. She is the youngest woman assembly member ever elected in New Jersey, and a member of the first all-female delegation to represent a New Jersey Legislative District. Prior to serving in the New Jersey Assembly, she was a partner in the law firm of Menna, Supko & Casagrande in Shrewsbury, NJ. She has served as township attorney and special counsel for municipalities throughout New Jersey. Ms. Casagrande served as Director of the Young Women's Leadership Institute from 2010-2016, which she developed to expose high school seniors to careers in public service. She has been an honorary fellow of Rutgers University's Eagleton Institute of Politics since 2015. She is an exchange alumna, having participated both as an American Council of Young Political Leaders (ACYPL) delegate to Nepal in 2010 and as an ACYPL fellowship recipient at the East-West Center in 2015 from where she traveled to India as part of a delegation of young parliamentarians. A New Jersey native, Ms. Casagrande holds a J.D. from Rutgers School of Law – Camden and a B.S. in political science from Pennsylvania State University.
ALONDRA NELSON, PhD | President, Social Science Research Council
Alondra Nelson is president of the Social Science Research Council and professor of sociology at Columbia University. An award-winning scholar of science, medicine, and social inequality, her recent books include The Social Life of DNA: Race, Reparations, and Reconciliation after the Genome, Genetics and the Unsettled Past: The Collision of DNA, Race, and History, and Body and Soul: The Black Panther Party and the Fight Against Medical Discrimination. Alondra has contributed to national policy discussions on inequality, and about the social implications of new technologies, including artificial intelligence, big data, direct-to-consumer genetics, and human gene-editing. She serves on the Board of Directors of the Data & Society Research Institute. Alondra is chair of the American Sociological Association Section on Science, Knowledge, and Technology and is an elected member of the Sociological Research Association.
ANANT AGARWAL, PhD | CEO, edX; Professor, MIT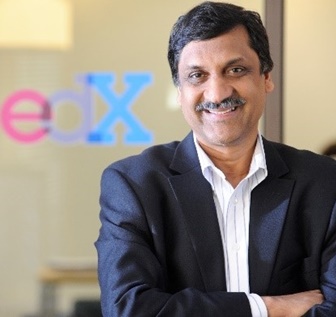 Anant Agarwal is the CEO of edX, an online learning destination founded by Harvard and MIT. Anant taught the edX course on circuits and electronics from MIT, which drew 155,000 students from 162 countries. He has served as the director of CSAIL, MIT's Computer Science and Artificial Intelligence Laboratory, and is a professor of electrical engineering and computer science at MIT. He is a successful serial entrepreneur, having co-founded several companies including Tilera Corporation, which created the Tile multicore processor, and Virtual Machine Works.
Anant won the Maurice Wilkes prize for computer architecture, and MIT's Smullin and Jamieson prizes for teaching. He is also the 2016 recipient of the Harold W. McGraw, Jr. Prize for Higher Education, which recognized his work in advancing the MOOC movement. Additionally, he is a recipient of the Padma Shri award from the President of India and was named the Yidan Prize for Education Development Laureate in 2018. He holds a Guinness World Record for the largest microphone array, and is an author of the textbook "Foundations of Analog and Digital Electronic Circuits."
Scientific American selected his work on organic computing as one of 10 World- Changing Ideas in 2011, and he was named in Forbes' list of top 15 education innovators in 2012. Anant, a pioneer in computer architecture, is a member of the National Academy of Engineering, a fellow of the American Academy of Arts and Sciences, and a fellow of the ACM.
He hacks on WebSim, an online circuits laboratory, in his spare time. Anant holds a Ph.D. from Stanford and a bachelor's from IIT Madras. Anant's twitter handle is @agarwaledu.
DANIEL OBST | President and Chief Executive Officer, AFS Intercultural Programs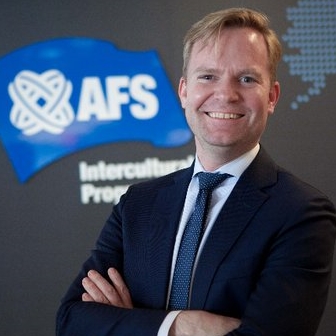 Daniel is President & CEO of AFS Intercultural Programs, a global not-for-profit organization with operations in more than 60 countries. AFS, founded in 1914 as the American Field Service, develops global citizens who take action in their communities to make the world a better place. Through international exchange programs, education initiatives, volunteerism and advocacy, AFS empowers young people from all backgrounds with essential global skills—and the passion for making a difference. Each year, more than 12,000 young people participate in AFS programs, supported by 50,000 AFS volunteers and staff along with thousands of host families.
Before joining AFS in 2016, Daniel served as Deputy Vice President for International Partnerships at the Institute of International Education (IIE) where he provided strategic leadership for many IIE initiatives around the world. He was also responsible for all the activities of IIE's network of 1,500 member institutions, publications and higher education services, IIE's Center for International Partnerships in Higher Education, and strategic communications.
Daniel serves on the U.S. National Commission for UNESCO. Prior to joining IIE, Daniel worked as Producer and Director of Product Development at the tech start-up iAgora.com, an online community for young internationals who live, work and study abroad. Daniel has a B.A. in International Relations from the George Washington University (USA) and holds a Master's degree in European Studies from the London School of Economics (UK).
DOROTHEA RÜLAND, PhD | Secretary General, German Academic Exchange Service (DAAD)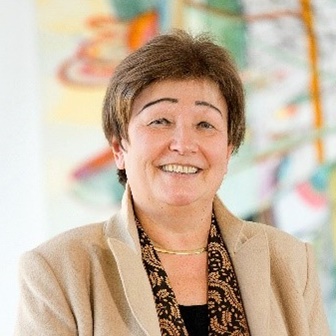 Dorothea Rüland studied German Literature, History and Musicology at the University of Freiburg. She has been Secretary General of the German Academic Exchange Service (DAAD) since October 2010. Before coming back to DAAD, she was Director of the Center for International Cooperation at the Free University Berlin for two years. During her time in DAAD from 1980-2008, Rüland was responsible for several regions of the world. In 2004, she was assigned Deputy Secretary General of the DAAD. From 1999 until 2004 she was in charge of diverse DAAD activities in Asia, Africa and Latin America; from 1994 to 1999 she was head of the office in Indonesia.
She is a member of several national and international associations and administrative boards.
GEORGE KHALAF | Executive Director, Empatico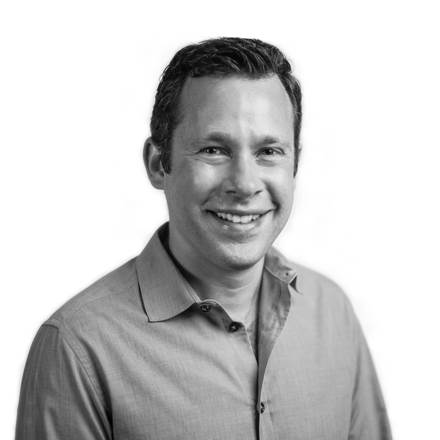 George Khalaf is the founding Executive Director of Empatico, an EdTech startup connecting students to classrooms around the world using seamless video conferencing technology. George was formerly the Director of the Middle East and North Africa region at Synergos and leads the Arab World Social Innovators program for Synergos, an international nonprofit dedicated to reducing poverty and inequity. Mr. Khalaf has over six years of strategy consulting expereince with Accenture and Dalberg Gobal Development Advisors, where he advised multilateral organizations and corporations in the areas of strategy, multisector partnerships and business management. He has extensive experience in several development sectors, including health, education, and conflict resolution. Mr. Khalaf holds a Masters in International Development from Georgetown University and a BA in Political Science and International Relations from Swarthmore College.

HILARY PENNINGTON | Executive Vice President, Ford Foundation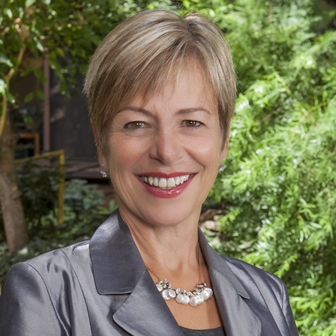 Hilary Pennington serves as Executive Vice President for Program at the Ford Foundation. In this capacity, she oversees all of the foundation's programs globally, working closely across programs and offices to ensure strategic, meaningful, and well-aligned global grant making. Before assuming her current role, she served as the foundation's Vice President for Education, Creativity, and Free Expression. Prior to joining Ford in 2013, Hilary served as director of education, postsecondary success and special initiatives at the Bill & Melinda Gates Foundation, was a senior fellow at the Center for American Progress, and president and CEO of Jobs for the Future (JFF), a research and policy development organization she co-founded. Hilary also served on President Bill Clinton's transition team and as co-chair of his administration's presidential advisory committee on technology. She is a graduate of the Yale School of Management and Yale College and holds a graduate degree in social anthropology from Oxford University and a master's degree in theological studies from the Episcopal Divinity School.
ILKKA TURUNEN | Counselor for Education and Science, the Embassy of Finland in Washington, D.C.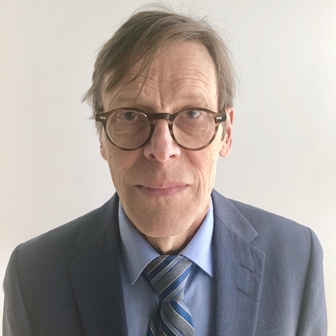 Ilkka Turunen is a Counselor for Education and Science at the Embassy of Finland in Washington D.C. He was appointed to Washington from the post of Senior Ministerial Adviser to the Permanent Secretary of the Ministry of Education and Culture. In that position Ilkka's task was to develop and co-ordinate research-based decision-making in the MoEC. He has also served as Secretary-General of the Research and Innovation Council and worked at the Department for Higher Education and Science Policy where he was responsible for international cooperation in higher education, among other tasks. Turunen has worked as Counsellor in Finland's embassies in Paris and Brussels.
KAREN A. HOLBROOK, PhD | Regional Chancellor, University of South Florida Sarasota-Manatee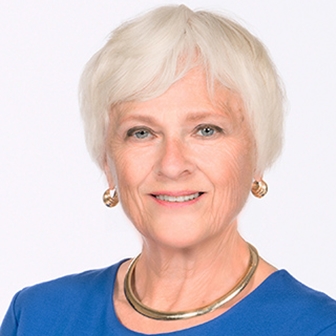 Karen A. Holbrook, PhD was appointed regional chancellor at the University of South Florida Sarasota-Manatee on Jan. 2, 2018, after serving as executive vice president at USFSM and senior advisor to the president of the University of South Florida system since the summer of 2017.

Dr. Holbrook was the interim president at Embry-Riddle Aeronautical University for one year before returning to USF. She previously served as USF's senior vice president for global affairs and international research (2010-12), senior vice president for research, innovation and global affairs (2007-10) and as senior advisor to the USF system president (2013-16).

Dr. Holbrook initially came to USF after serving as the president at The Ohio State University (2002-07); the senior vice president for academic affairs and provost at the University of Georgia; vice president for research and dean of the graduate school at the University of Florida; and associate dean for research and professor of biological structure and medicine at the University of Washington School of Medicine.

She has served on the boards of the American Association for the Advancement of Science (AAAS), ACT, Inc., the Association of American Medical Colleges (AAMC), the American Council of Education (ACE), the National Association of State Universities and Land-Grant Colleges (now APLU), the Association of American Universities (AAU), the Council of Graduate Schools (CGS), and Accreditation Council for Graduate Medical Education (ACGME), Washington Advisory Group (WAG), among others. Dr. Holbrook has also participated on advisory panels and councils for the National Institutes of Health (NIAMS) and was a member of the Advisory Committee to the immediate past Director of the NIH (Elias Zerhouni). She currently serves on the boards of the Institute of International Education (IIE), CRDF Global, Bio-Techne, Academic Assembly, Inc., INTO USF, and is the immediate past board chair for Oak Ridge Associated Universities (ORAU) and until recently, served on the Board of Trustees for Embry Riddle Aeronautical University and King Abdullah University of Science and Technology (KAUST). She is a Distinguished Fellow of the Global Federation of Councils of Competitiveness (GFCC).

Dr. Holbrook was an active biomedical researcher and NIH MERIT Award investigator early in her career. She earned bachelor's and master's degrees in Zoology at the University of Wisconsin in Madison and a doctorate in Biological Structure at the University of Washington School of Medicine where she served as a postdoctoral fellow in dermatology, faculty member and research administrator.

MARK WRIGHTON, PhD | Chancellor and Professor of Chemistry at Washington University in St. Louis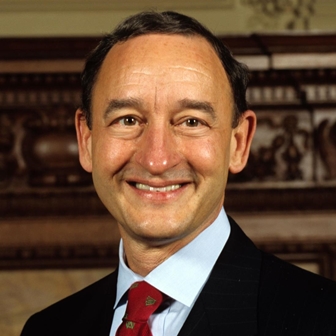 Dr. Mark S. Wrighton is Chancellor and Professor of Chemistry at Washington University in St. Louis. Wrighton assumed his duties as the 14th Chancellor on July 1, 1995.Chancellor Wrighton is committed to teaching and research. Since his arrival, Washington University has made unprecedented progress in campus improvements, resource development, curriculum, international reputation, and especially in undergraduate applications and student quality.
Chancellor Wrighton served as a presidential appointee to the National Science Board, 2000-2006, which serves as the science policy advisor to the President and Congress and is the primary advisory board of the National Science Foundation. He is a past chair of the Business-Higher Education Forum and the Association of American Universities.
Wrighton has received many awards for his research and scholarly writing, including the distinguished MacArthur Prize. He is the author of over 300 articles in professional and scholarly journals, is the holder of 16 patents, and co-author of a book, Organometallic Photochemistry. His research interests are in the areas of transition metal catalysis, photochemistry, surface chemistry, molecular electronics, and in photoprocesses at electrodes.
He is a fellow of the American Academy of Arts and Sciences and of the American Association for the Advancement of Science and a member of the American Philosophical Society. Active in public and professional affairs, he has served on numerous governmental panels and has been a consultant to industry. He is an active member of numerous professional organizations and serves as a director on the boards of national companies and St. Louis organizations.
From 1990 until 1995, he served as provost and chief academic officer at the Massachusetts Institute of Technology. A member of the MIT faculty from 1972 until 1995, Wrighton became a full professor of chemistry in 1977. He was named Frederick G. Keyes Professor of Chemistry in 1981 and became head of the Chemistry Department in 1987. In 1989 he was named the first holder of the Ciba-Geigy Professorship.
Wrighton received his B.S. degree with honors in chemistry from Florida State University in 1969 and his Ph.D. in chemistry from the California Institute of Technology in 1972.
MICHAEL NUGENT, PhD| Director, Defense Language and National Security Education Office; U.S. Department of Defense & Designated Federal Official, National Security Education Board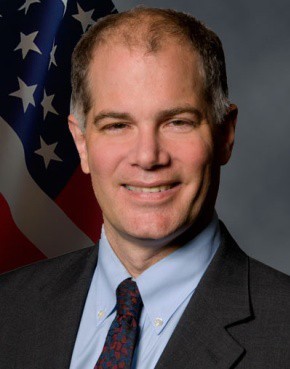 Dr. Michael Nugent serves as the Director of the Defense Language and National Security Education Office (DLNSEO). In this role, Dr. Nugent advises the Assistant Secretary of Defense (Readiness) on policy and programmatic matters regarding foreign language, culture and regional expertise for Department of Defense personnel. Dr. Nugent also develops and oversees plans and programs valued at $2B per year, and evaluates changes in legislation, policies, regulations, directives, and funding to assess the impact on language, cultural, and regional capabilities within the Department for Active Duty, National Guard and Reserve personnel, DoD civilians, and contractors.
The DLNSEO has program management oversight of many high value training and education programs to include the Defense Language Institutes (Foreign Language Center and English Language Center), the Joint Foreign Area Officer program, the Department's language testing program and cross-cultural competence initiatives.
Dr. Nugent also oversees nine federal language and cultural initiatives designed to attract, recruit, and train a future federal workforce skilled in languages and culture to work across all agencies involved in national security. These initiatives support professional proficiency language training at U.S. colleges and universities, scholarships and fellowships to support students to study overseas in regions critical to U.S. national security.
Dr. Nugent serves as the Executive Director of both the Defense Language Steering Committee and the Secretary of Defense chaired National Security Education Board. Dr. Nugent has a PhD in higher education from Pennsylvania State University. He has studied languages and literature at universities in Germany, France, and Spain.