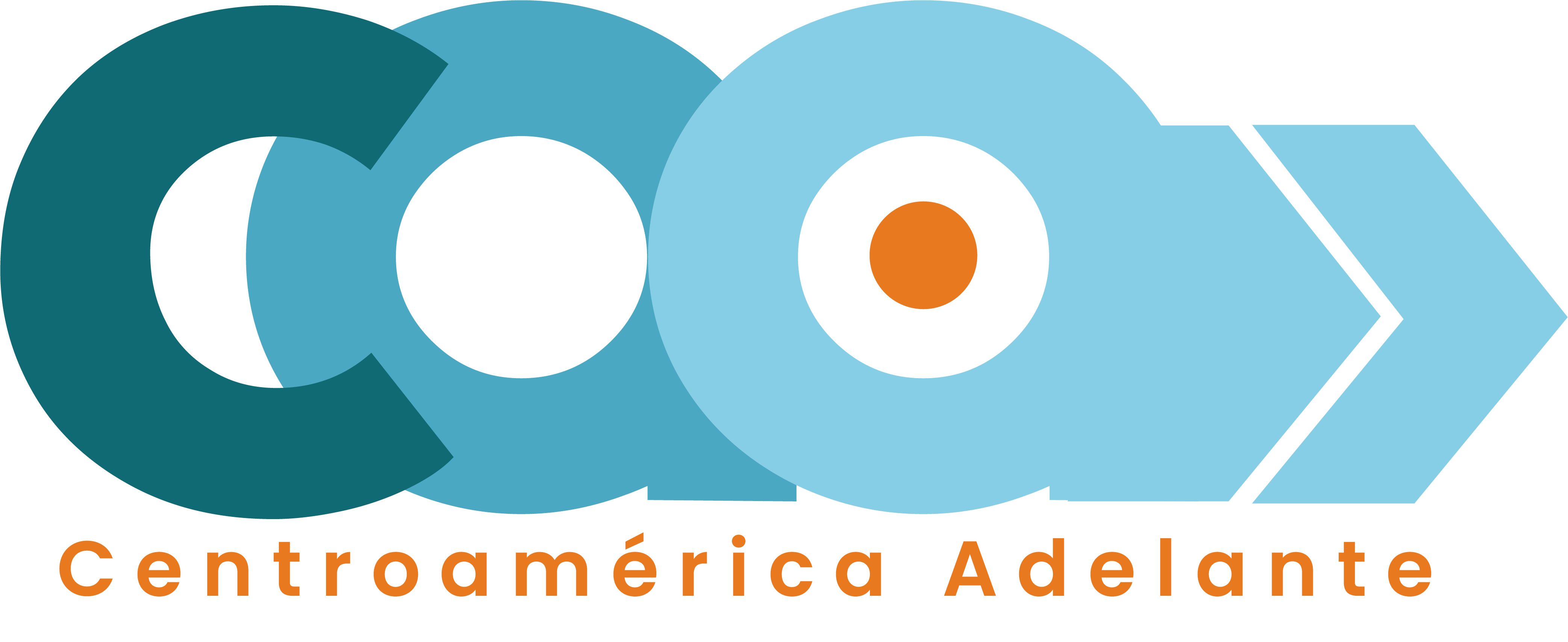 Profile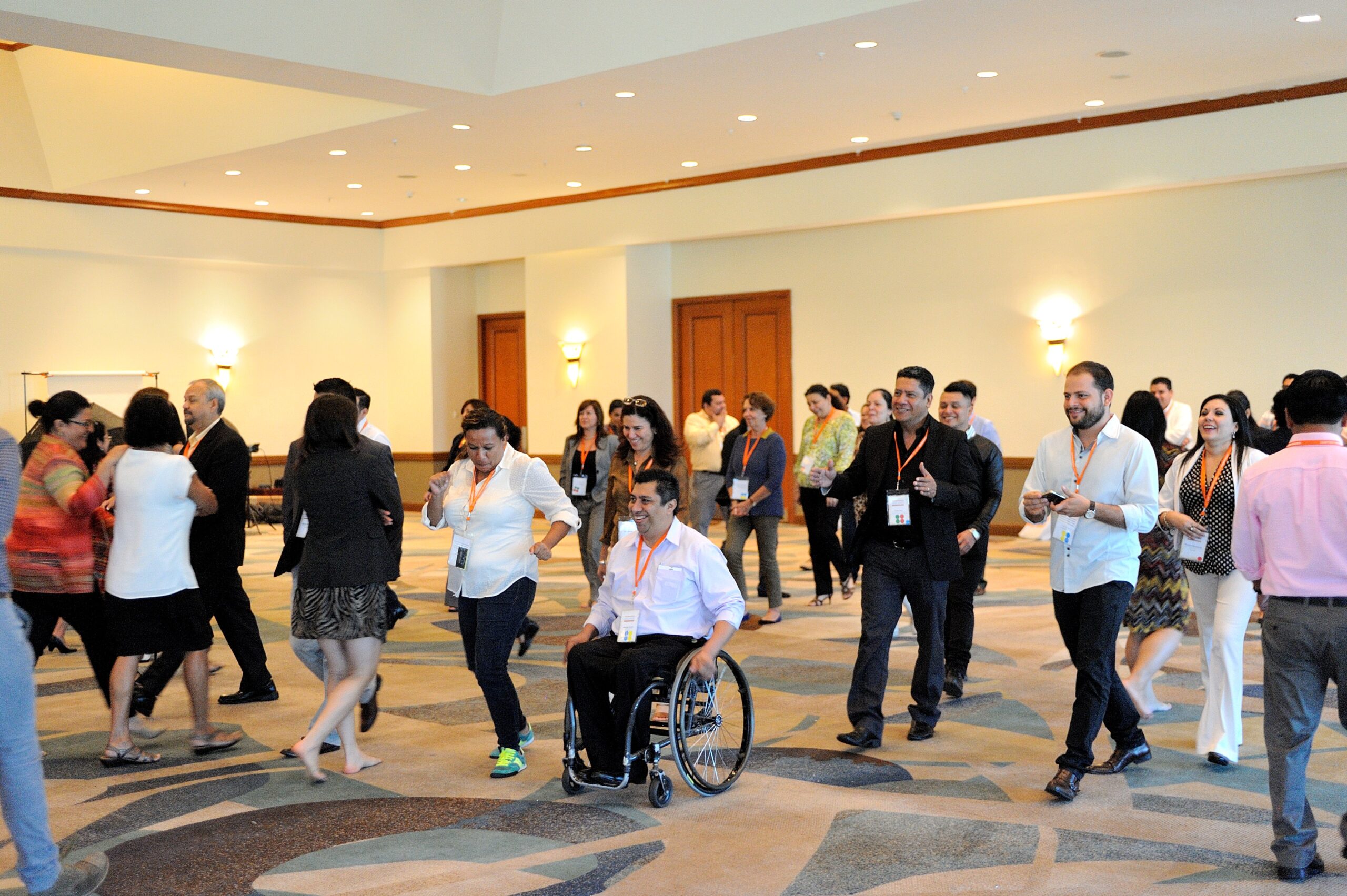 The ideal CAA participant should have the desire to improve their ability to work with others, especially with people and organizations that have different opinions or come from very different contexts.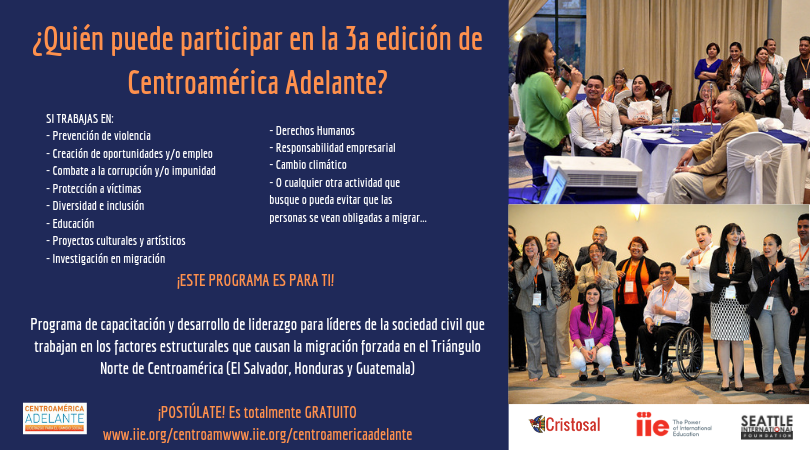 Requirements/Participant Profile:
Have worked for a minimum of 5 years with the drivers of forced migration, with the goal of working on this issue.
Currently work in a civil society organization (any organization that does not belong to the government) that is committed to work in the drivers of forced migration.
Have the support and endorsement of the organization for which you work.
Live and work in El Salvador, Guatemala or Honduras.
Availability to commit to the program for 10 months, including 3 in person meetings (in your country and between participating countries), and approximately 5 to 10 hours per month in online courses.
Have access to a computer or laptop and WiFi with enough bandwidth to be able to stream webinars without interruptions.
Have the desire to develop and commit to a perspective based on human rights, as well as openness to inter-organizational and intersectoral dialogue and collaboration.
Have interest in learning and a growing mindset.
Profile of the Organizations represented by the Fellows:
Work on one or more of the drivers of forced migration.
Be based in El Salvador, Guatemala or Honduras.
Belong to civil society (not government).
Be committed to structural change and political advocacy.
Have demonstrated ability to work collaboratively with other organizations.
Be professionally respected by other actors in the area.
Be an organization that is constantly learning.
Be committed to supporting the fellow who represents the organization in the Program so that the participant has the availability to commit for 10 months, including the following activities:
Class activities:
Regional Workshop in San Salvador – from June 28 to July 2 (participants who live outside the country should arrive on June 27 and return on July 3 – total duration of 5 days)
In-Country Workshop in the capital of your country – September/October (duration of 2.5 days)
Regional Workshop in Guatemala – end of January 2010 – (duration of 2 days)
Remote online trainings: approximately 5 to 10 hours per month in online courses so a stable internet connection is needed.
Transmit the learning acquired by the participant onto their organization.